A Budget for business, but business-as-usual
20/03/2014
The low-carbon agenda once again left empty handed from a Budget that focused more on relieving business from rising energy costs than protecting their, and our, future from the associated risks of climate change.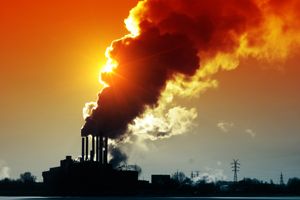 "This Budget is for a resilient economy" the Chancellor hailed. But the irony is that the Chancellor's decision to backbench the impact of climate change makes his 'resilient economy' remark obsolete.
In order to establish a resilient economy Osborne needs to set out a financial framework that pushes us towards a low-carbon economy…we've heard it a thousand times 'protecting our environment and growing the economy go hand-in-hand'. But once again, the Chancellor has chosen to ignore the calls.
Last week, EU research claimed that around €35bn (£29bn) of additional revenue could be raised by introducing or extending environmental taxes across twelve European Union Member States. Something for the Chancellor to think about surely.
The effects of climate change are already being felt – the recent extreme weather and growing resource scarcity across the globe are just two examples of how climate change can and will impact the economy. And experts are telling us that more unpredictability is just around the corner.
The very industries the Chancellor is 'helping', by capping the Carbon Price Floor and loosening 'green levies', could potentially give energy intensive industries more room to increase fossil fuel use and stall the low-carbon agenda.
While Osborne's deficit cutting agenda is undoubtedly working, at what cost will this have on our future economy. A mention of renewables was shoe-horned alongside the development of nuclear and shale gas industries. I take no moral high ground here, investing in nuclear and fracking may help us decarbonise, but I also know that the chancellor must encourage investment in renewables if we are to achieve climate targets.
But were we expecting anything else? For the past two years, Osborne has said little about how his Budget will tackle climate change, choosing to focus on how it will cut energy bills instead - a vote pleaser of course.
When will he consider that businesses and the public are growing concerned over the risks of climate change and make that game-changing speech that puts us on course?
I consider myself an optimist but each year Osborne reminds me that those leading are still way off the mark. The 2014 Budget was not one of 'resilience' it was a Budget for 'Business-as-usual' and that translates to 'short-termism'.
Leigh Stringer