A (nu)clear vision
19/03/2013
In 2003, the Government explained in its energy white paper that nuclear power was an important source of carbon-free electricity but economics made it an unattractive option for new, carbon-free generating capacity.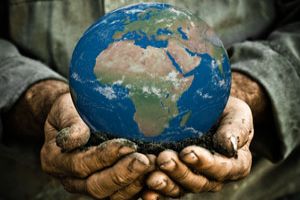 Today, the Government made it clear that these issues have disappeared and nuclear power holds a firm position in the UK's energy mix, following Ed Davey's decision to approve plans for the construction of the first nuclear power station in the UK since 1995.
Following the great shale gas debate that caused friction amongst environmental groups and ministers last year, the Government looks to be taking a 'by any means necessary' stance on achieving the UK's carbon reduction targets.
Can we blame them? That is a matter of opinion. Many in the environmental sector continue to advocate the combination of energy efficiency and investing in renewables to deal with our energy security issues, claiming this is "the most cost-effective way to cut carbon and keep the lights on".
Others – the 'opposed' – believe renewable power generated from wind and solar for example are not capable, even with heavy investment and increased uptake, of providing enough power to the nation.
As predicted, the Government is taking a side-line approach and delving into all areas of energy generation, including the unpopular shale gas and now with a resurgence of nuclear power.
I would assume the term 'energy mix', which is consistently thrown around by Government, is their way of attempting to meet expectations of everyone, while keeping hold of voters.
Those opposed will continue to protest against the installation of an offshore wind farm along the UK coast but will be swiftly distracted by the announcement of a shale gas exploration project.
Equally, environmental groups will challenge the UK's nuclear uptake but a drive in solar investment will act as an antidote.
Everybody wins…or loses. Again, it all depends on how you look at it.
What we do know is that the Government does not have a guaranteed solution to tackling climate change. We also know that the Government's aim is to simply meet targets just like a business – so are we surprised that nuclear has made a comeback, and is it a shock to see shale gas high up on Osborne's priority list. Probably not.
But is meeting targets enough and what if we miss our targets, which many are suggesting is a possibility – answers on a post card please.
Leigh Stringer