Are all sustainability terms destined to become one hit wonders?
09/01/2014
Like fads, one hit wonders and seasonal fashion trends, terms such as 'green', 'sustainability' and 'eco' seem to be receiving the same level of attention as skinny jeans or Kanye West - a slump in popularity!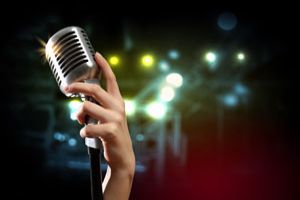 Comparing these terms to the likes of Gangnam Style or an X-Factor finalist may appear naïve but the similarities are there for all to see. If the term 'sustainability' was a record it would have hit platinum in its first few months but its quick rise to the top can also be blamed for its sudden demise.
As soon as these terms become mainstream they are quickly high jacked by those who often lack any knowledge of their actual meaning and are therefore strewn completely out of context and used for alternative motives, mainly commercial.
Through this mistreatment, the terms become sanitised, leaving an unfavourable association with the very subject they refer to. All-in-all they are labelled outdated, mainly because, like the music and fashion industries, sustainability (or whatever we're calling it now!) is an equally fast paced movement that requires flexible attitudes that can adapt to the shifting landscape.
The ever-changing policy framework, fast-moving development of new innovative technology, and our growing understanding of the issues at hand are seeing these terms become obsolete extremely quickly.
Sustainability is a term still widely used but it is receiving more bad press from those that coined it instead of it being hailed, as it once was, the prodigal son of the movement – much like aging musicians trying to keep relevant in an unforgiving music industry!
The question is does it matter? New terms will come and go and focusing our attention on what is helping drive the movement, instead of concentrating on the tangible initiatives, measures and activities that get us there is surely a waste of time and effort. I understand the need to get the message out to the masses but many of these campaigns are doing more harm than good.
Our incessant need to 'label' everything is sometimes the main barrier to change and overcoming the challenges businesses (who are the biggest culprits of this) governments and the global population face, might be better tackled if we stop debating how to promote the issues and instead get our hands dirty. Maybe 'Get your hands dirty' will be the next term in line but let's hope not.
Leigh Stringer