Could stronger protection for whistle-blowers scare business into being ethical?
16/12/2013
Some call them 'snitches', others hail them superheroes fighting justice. Whatever your opinion, it's hard to disagree that whistle-blowers are in a way providing a valuable public service - exposing financial, environmental and social dishonesty.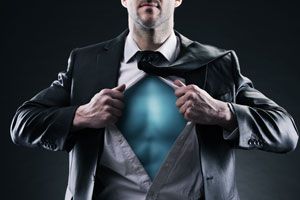 Whistle-blowing has received its fair share of media coverage recently, with RBS and Olympus just a couple of the major firms that have come under fire by employees for alleged 'wrongdoing'. And these high-profile incidents got me questioning whether businesses are genuinely on the path to an ethical, transparent future or simply failing to cover-up fraudulent and corrupt practices.
Clearly, the recent flurry of corporate whistleblowing incidents, along with the Ed Snowden and Chelsea Manning cases, suggests that some major companies and organisations are still awash with dishonesty.
Greed is often the catalyst here, but economic pressures are seeing even the most established firms take drastic decisions to ensure profitability – not always legally I might add. No excuse of course, but desperation makes us do things we're not always proud of.
For example, the RBS incident, where an employee has accused the bank of forcing small businesses into administration, has potentially saved many businesses from a similar fate.
On the flip side, this latest revelation is another blow to an already damaged banking sector and those promises of incorporating ethical and transparent practice into the sector have unsurprisingly been tarnished by yet another scandal.
Meanwhile, former president of Olympus, Michael Woodford, who blew the lid on its £1.1bn accounting scandal, is supporting calls for a UK code of practice to protect whistle-blowers.
A survey, conducted by the UK authority on whistleblowing, Public Concern at Work, which looked at UK businesses' whistleblowing policies since the spate of recent scandals, found that despite over 90% of companies adopting formal whistleblowing policies, 54% said they do not train key members of staff designated to receive concerns and nearly half of companies (44%) confuse personal complaints with whistleblowing.
With the survey also revealing that one in three respondents believe their whistleblowing arrangements are not effective, the calls for better policy are getting louder.
Businesses that are successfully transparent throughout their operations will have nothing to worry about and will mostly welcome the move. Many will, however, be reluctant to establish a stronger policy that encourages employees to expose their business' operations – illegal or not.
Public Concern at Work's chief executive Cathy James sums it up perfectly! "Recent scandals in many sectors, including banking, healthcare, construction and even in the media, might have been prevented if it had been easier and safer to speak up and whistle-blowers had been listened to. It is time for companies and the regulators alike to take the problem seriously."
Putting heavy policy in place will help eradicate 'bad behaviour' and as more whistle-blowers come to the surface it's surely time to equip employees with the tools to become the gatekeepers of corporate 'wrongdoing'.
Leigh Stringer