Does CCS deserve a last chance saloon?
08/04/2013
News last week that Carbon Capture and Storage (CCS) was to be given another chance for EU funding may look promising on the surface, but plenty of serious concerns lie underneath it. Literally in this case.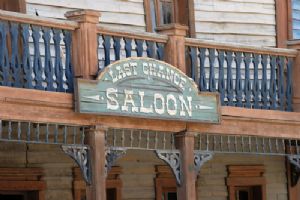 No CCS projects qualified for funding under the European Commission's first investment programme for low-carbon technologies in 2011 as governments across Europe failed to provide match-funding guarantees.
After years of delay it was finally recognised by the British Government as a viable way forward, when the Chancellor George Osborne announced it had found successful bidders for the Government's £1bn CCS commercialisation programme competition in the recent Budget.
Despite this, there remains substantial scepticism and I'm no scientist, but plans to pump CO2 from coal-fired plants into the ocean just don't add up.
Research published by the journal Nature Geoscience in 2010 reported that it will contribute to acidification of the sea and apparently, this option also carries a higher risk of CO2 being returned to the atmosphere by ocean currents and storms.
So, the argument goes, underground storage is the better option.
But how much better? If the underground chambers spring leaks or are breached by an earthquake or some other movement, says the paper, then we are in trouble.
According to the research, the gas will have to be stored for tens of thousands of years to avoid becoming a threat to future generations, a scenario similar to that for nuclear waste, it warns.

And that's not to mention the mounting concern that CCS is worryingly water-intensive.
According to a report from the U.S. Electric Power Research Institute (EPRI), CCS will increase coal-fired power plant's water consumption by 33% to 90%.
Furthermore, the very idea, the complacent ideology it might evoke; that we can burn coal with abundance and zero consequences, seems dangerous. Along the same lines, there is a growing school of thought that commercial CCS might signal the green light for shale which in turn will impede the progress, of renewables.
Let's not even get into the fact that CCS is hugely expensive and doesn't look like it will be commercially viable for ten to fifteen years.
I do not dispute that CCS is worth research. Anything that can mitigate climate change and lessens the effect of this Government's unhealthy partiality to coal deserves investigation but we shouldn't get ahead of ourselves.
It seems to me that the reticence of so many to embrace this potentially invaluable technology is grounded in a wealth of sensible reasoning.
Conor McGlone