Don't blame energy price rises on renewables, or hot beverages
26/10/2012
As the cold snap approaches, clocks go back, days get shorter and fuel prices soar - perhaps the only thing that will be heated this year is the debate surrounding the 'big six' energy companies and their immovable monopoly of the industry.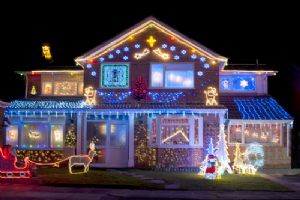 Their increasing power to hike up the cost of bills at a truly terrifying rate is astounding. However, it is that they blame renewable energy in an attempt to deflect speculation over their ever-burgeoning profit margins that I find especially galling.
British Gas said its prices had been driven up "by external factors, for example government policy." A not-so subtle reference to renewables - but an REA analysis based on Ofgem and DECC figures released yesterday, put to the sword the myth that renewables are hiking energy prices.
The analysis, shows support schemes for renewables over the last two years have contributed around £4 to energy bill price increases.
On average energy prices have risen £205 in the last two years meaning that £4 equates to just 2% of total bill increases.
This means that factors other than renewables subsidies are responsible for 98% of energy bill rises over the past two years. So pull the other one!
In a surreal move one of 'the big six' tried to do exactly that. E.ON found an unlikely scapegoat blaming energy price hikes on tea drinkers. If selfish and unsociable 'solo tea-drinkers' engaged in social and traditional tea rounds at work, said the energy giant, businesses could save £31.8m a year.
Irresponsible kettle-filling, tea-drinkers should hang their heads in shame; it's their fault the elderly can't afford to keep warm at winter. What will energy companies blame next?
The world is a stage and the chief antagonists who have recently been played by bankers, journalists and politicians, will surely be joined by energy company board members on the merry-go-round of popular consciousness.
They have certainly caused a knee-jerk reaction and forced another hapless, shambolic U- turn from politicians after David Cameron insisted that his government would ensure the energy companies will charge the lowest rate to consumers – a wild promise that has left many scratching their heads as to its viability.
I'm sorry if it looks all doom and gloom – I forgot to mention how Centrica Energy have just pulled out of planning for two biomass power stations yesterday due to a lack of Government support. And how yesterday saw another appointment of a self-proclaimed climate change sceptic and oil company director (Peter Lilley) to the energy and climate change select committee.
Anyway you may argue that this is what we have come to expect from this gas-guzzling Government, so surely the rejuvenated Labour in its phoenix-like rise from the ashes has come up with an alternative renewable-led energy solution.
I'm afraid not.
As far as I can make out, (its tedious and uninspiring nature may have caused me to zone out half way through), there was no mention of renewables during Labour's Energy Market Reform opposition day debate on Wednesday. There was certainly no mention of it in Labour's Policy Review document 'Real Energy Market Reform' published prior to the debate.
Granted, there was plenty on regulating 'the big six' and helping out the over-75s with energy prices, but the lack of renewable energy focus which will have to lead the way in energy reform if the country is to achieve energy security and meet carbon cutting targets in the future, is another concern.
Where is the good news? As far as I can see, every cloud has a silver lining and perhaps these extortionate energy prices might at least see the end of households indulging in ridiculous, over-the-top exterior Christmas illuminations in all their obtuse, excruciatingly naff and eye-wateringly inefficient glory.
Conor McGlone
Conor McGlone