Energy management versus procurement
12/02/2013
Andrew Bowden, Managing Director at Carbon 2018 looks at how opening up the energy markets has changed the level of importance placed upon energy procurement and management.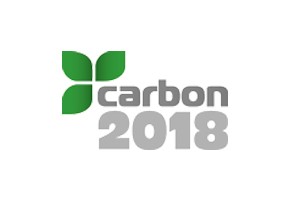 Back in 1990 I wonder if those who championed the opening up of the energy markets to competition would have thought that this would have hindered the energy management and carbon reduction cause to the extent that it did.
The markets opened for business in 1990 and what followed was the transition from a monopoly based supply business, to one where end users could buy from any licenced supplier.
Companies that engaged in energy price reductions pre-privatisation (known as tariff consultants) had to change from a shared savings culture to one that was led by the arrival of new kids on the consultancy block.
The new kids were so successful at securing savings (the result of market fundamentals rather than anything else) that end users believed the hype surrounding the deal-making prowess of the new kids (put out by the new kids) and thus the myth of (what I refer to as) the exotic energy deal was born. Year after year, marketing and sales techniques perpetuated the myth.
The exotic deal, as with any form of punt, with its rewards being so irresistible and seemingly so easy to close out, unlike energy management, became fashionable.
Over the years the energy management press has filled its pages with advertorials about procurement and one could be forgiven for believing that this was the only game in town – big (and easy) savings = big interest.
Saving money year after year, whilst not a bad thing, resulted in many companies consigning energy management to the back burner, which is a bad thing. Had at least some of the savings been invested in new plant and equipment, or improvements to maintenance standards, that would have been great; however this has tended not to be the case.
Whilst I agree that it is right to spend time on procurement, to do so to the exclusion of all else, is folly.
Despite worldwide competition for commodities energy prices remain relatively low – low energy prices = low (or NO) interest in energy management. However this is about to change as the UK's electricity infrastructure is replaced and prices rise in response to global population growth and the industrialisation of Asia and South America.
With all of the attendant financial and reputational benefits that following the energy management path bings with it, and with higher prices looming; with the introduction of tougher building regulations (some would say not tough enough); the introduction of EPC's, DECC's, and the Climate Reduction Commitment (CRC); surely these powerful drivers would be the catalyst that stimulates a dash towards a lower energy usage culture. The evidence I see does not suggest that this is the case nor is it imminent, thus the drivers are not powerful enough.
Given that other measures to stimulate greater interest in energy reduction strategies have failed the only driver left, in a free market economy is the arrival of a significant price hike that sticks and that is not a blip. I have always been convinced that the only way to guarantee lower energy usage is for energy prices to reach a point that would, seriously, affect competitiveness and the bottom line. This would ensure that senior management would demand lower usage – as Captain Picard of the Starship Enterprise was fond of saying to his first officer 'make it so number one', and of course it was and so it could be for energy management too.
Whilst good in many respects I believe that the privatisation of the energy market did have a negative impact on the energy and carbon management cause, and this continues to this day.
Even if energy management and reduction strategies are not at the top of the list of most company's priorities, reducing energy use should, if nothing else, be the unintentional benefit of good maintenance and management practices.
Why then are more buildings not operating at optimum efficiency commensurate with the limits of their plant, equipment and operational activities? Perhaps maintenance standards are inadequate, and the simple practice of reading meters on a regular basis is just not happening – logic dictates that these must be the only reasons for a building failing to reach its potential.
As long ago as 1970 I was employed by the Ford Motor Company to ride a bicycle around a 250 acre site reading 100's of utility meters and to report any anomalies – no computers by the way and we corrected for weather and production variables!!!!! Even by todays standards this was pretty sophisticated and it produced savings of 30%. Backed by a comprehensive planned and predictive maintenance regime to ensure kit was operating efficiently, and only when necessary, savings were maintained – not rocket science, but highly effective.
So in conclusion low energy prices results in low (or no) interest in energy management with the only means of changing of this, in the short term (unless there is an environmental disaster), being price. Low specific energy usage should be the natural by-product of buildings that are managed and maintained to the highest standards - the evidence suggests that maintenance standards need to be improved.
Carbon 2018 Limited