Is Britain embracing sustainability for the right reasons?
12/03/2013
Climate Week kicked off on a positive note with its organisers coining the term the 're-generation' as it unveiled a survey demonstrating people in the UK are producing less waste.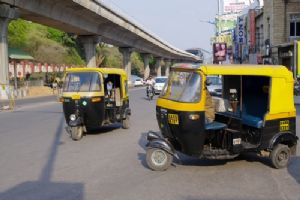 The survey finds that 83% of people recycle most days, 63% of people want to help prevent climate change and more than half (56%) believe that their actions could make a real difference.
In addition, 94% of respondents do not usually throw away their old clothes and 96% are not comfortable with disposing of their old mobile phones.
People are also reducing their food waste - five million adults in Britain never throw food away.
However, the fact that the majority of Brits are not needlessly and heedlessly tossing their one-generation old, highly unfit for disassembly, smart phones into overflowing skips or burning their old slacks in the garden – doesn't mean our wasteful nature has been inherently and enduringly supressed.
Not to be cynical, but I am sure the economic downturn has had some part to play in encouraging this reuse revolution and there is plenty more to be done when it comes to embracing resource efficiency.
Take the developing world for instance. I have seen ingenuity and resourcefulness on an enormous scale in India. Everything is reused; nothing goes to waste, a lack of wealth ensures that items take on multiple lives, as kabaadivalas (junk dealers) ensure not a scrap of potentially reusable refuse is left on the streets.
The same goes for energy-efficiency in India. Financial constraints have deemed it necessary that Rickshaw drivers switch off their engines as they ferry terrified passengers down-hill, hurtling at break-neck speeds.
Maybe the UK needs to look to the past as well as to the subcontinent. Not too long ago rag and bone men would trawl the streets for reusable rubbish. Their outlook was, of course, that there was no such thing as rubbish; ends could be met with a bit of innovation and a touch of sales patter. These wheeler dealers were not driven by saving the planet but by earning a quid.
For businesses, news last week that the British industrial sector was haemorrhaging more than £2.2bn a year by overspending on energy bills, should surely act as a wakeup call.
Environmental responsibility has a very appetising side-effect - it generates revenue.
Does it really matter whether hard times and not ethical desires are forcing peoples' hands to a more sustainable way of life?
The UK is on the right track and there are always new lessons to be learnt. Money makes the world go round – maybe it can save it too.
Conor McGlone