Riding out the energy market storm
14/12/2012
Despite the fact energy investment has hit a 20-year high, with over £10 billion being spent by energy companies during 2011, the status quo of the UK energy market is littered with challenges, many of which can be attributed to the vast inconsistencies within coalition Government policy, but also to the UK's creaking energy infrastructure. For energy consumers, the room to manoeuvre and successfully navigate the market has been circumscribed and companies and individuals alike must adapt by embracing energy efficiency measures.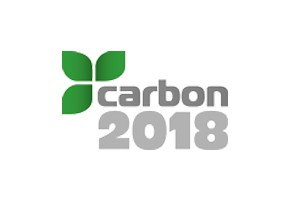 Much progress in terms of green targets rests on the outcome of the Energy Bill and Electricity Market Reform, with the hope that the result of these policies will stimulate much needed investment in renewable energy technology and electricity storage. A recent report by the London School of Economics states that the UK needs to have £330 billion worth of investment by 2030 and have a growing economy in order to meet the carbon reduction targets. Britain is committed to obtain 15 per cent of its energy from renewable resources by 2020 and aims to cut carbon emissions by 34 per cent below 1990 levels by 2020, and new infrastructure is therefore crucial in fulfilling this pledge and avoiding an energy capacity shortfall.
A shortage of capacity is never far from one's mind considering one-fifth of Britain's power stations are due to be retired within the next decade, with very limited commitment regarding when replacements will be built. Ofgem has predicted a drop in spare electricity capacity from 14 per cent to 4 per cent in 2015. One contentious aspect to the improvement of the UK's energy infrastructure is the Horizon Nuclear Project, which has been acquired from RWE and E.ON for £696 million by Hitachi. This project has the potential to produce enough energy to power 14 million homes by the early 2020s, will help secure energy demand as old power plants are decommissioned, and hence forms a significant part of the UK's carbon reduction strategy. However, this alone will not fulfil energy demand and an increased reliance is likely to be placed on expensive gas imports.
Companies need to keep well informed of energy market fluctuations and external factors that may affect prices in order to react quickly and consistently with their business aims. To ride out the storm of the volatile market and ever changing energy policy, companies must adapt and embrace change – focusing their efforts on energy efficiency measures and ensuring they have the most suitable energy contract to suit their needs.
There are many straightforward ways to ensure that a building is running at its optimum level of energy efficiency. For example, ensuring that the building's BMS is properly maintained - Carbon 2018 enabled a client to make energy savings of 54 per cent after its investigations found that a poorly sited temperature sensor was causing the building's BMS to work inefficiently. Targeting and monitoring can also identify unusual usage patterns and trends, which once investigated and corrected can provide substantial cost savings. Other alternative and simple measures include, installation of LED lighting; using boiler and chiller optimising products; installing smart metering (mandatory for all Profile Class 05-08 electricity meters and all gas meters using over 732,000 kWh a year by 2014); and undertaking an air conditioning inspection, which can lead to electricity savings of approximately 10 per cent.
Since price increases by the 'Big Six' energy suppliers have not been deterred by the upcoming Energy Bill, it is important to ensure that your business has the most suitable energy contract and this may not be the contract with the cheapest unit price. It is vital to evaluate the different contracts available to your company against your business objectives and attitude to risk – choosing green or brown, fixed or flexible, and preferably avoiding the requirement for a security deposit, "take or pay" clauses, and especially default rates at all costs.
Every aspect of fixed and flexible contracts can be perceived as both a positive and negative depending on a business' specific needs and this must be considered in depth before making a final decision. Fixed energy contracts can guarantee rates throughout your business's contract period and provide confidence in forward budget predictions. These contracts are straightforward to navigate and your energy supplier takes on the risk of future market fluctuations. Flexible contracts can prove useful in instances where the energy needs of your company may change quickly over a short period of time, for example due to changes in staffing levels or moving from physical to virtual IT, which can have a dramatic effect on energy demand. In these instances it is important to avoid being stuck in rolling contracts; however these contracts, when sold inappropriately to smaller users, can often be more costly and prove to be a far more complex procurement product.
In today's volatile energy market, where it is difficult to predict future trends, there is no one size fits all solution to riding out the storm. Companies must evaluate their property portfolios to ascertain where energy efficiency measures can be implemented, focusing on and investing in the long term solution rather than a short term fix. This instability is not going to go away anytime soon and businesses must keep abreast of factors affecting the market to ensure that they choose the most suitable energy contract for their needs and can budget accordingly.
Carbon 2018 Limited