Shale - a gamble too far?
21/12/2012
Have you misbehaved this year? What would you prefer - a lump of coal in your stocking for traditions sake or something less conventional?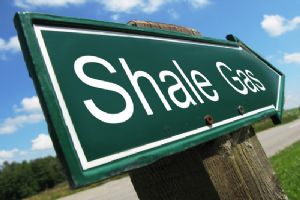 How about some shale?
Fracking is back in the UK and there are those who think it can make a real difference to the economy and to the environment.
"It may be that this gas revolution is really quite transformative and there is going to be a lot more gas and the price won't be as expensive...that may be true, it may not be true, we just don't know," UK Prime Minister David Cameron told members of parliament this month.
That is what worries me - we are embracing a technology that many experts believe could be a danger to the environment. It is a form of resource exploitation that at the very least requires more research.
The Government is demonstrating a worryingly naïve lack of restraint- like a naughty child who greedily opens presents on Christmas Eve. There is no quick fix to the energy conundrum – instant gratification; so often a blunder.
The US has benefitted, yes, in a dramatic way - but this is not the US and conditions are completely different in the UK.
Cameron is right – with shale, "we just don't know".
Davey said that the resuming of fracking was based on the evidence but we don't have enough evidence.
If it turns out that shale gas can be safely extracted without too many negative effects on the environment and proves to be economically worthwhile, it can be safely assumed that there would be many converts to the idea.
But until then, caution must be exercised because preliminary observations suggest shale is not right for the UK.
I spoke to an expert in the field a few months ago Professor Paul Stevens, a recent winner of the prestigious OPEC award for outstanding oil and energy research, after he published a report finding that shale gas would be bad news for renewables.
He was understandably unimpressed when the Government decided to ignore his advice and plough on with the fracking agenda.
According to Stevens "Osborne's view of the future is seriously misleading and highly dangerous."
However it has gone beyond the gas obsessed Chancellor now. There were some hoping that his boss, David Cameron, would take a more restrained line and live up to his pledge to run the 'greenest government' ever but recent events have dispelled this theory.
Stevens notes the success shale has seen in the US but claims that the differences between our transatlantic neighbours and Europe are crucial.
For example he observes, in Western Europe the geology is less favourable because the shale contains a higher clay content making it more difficult to frack.
And that's not even taking into account the fact that the US is far less densely populated than the UK – there's a lot of room over there to experiment with digging.
We are, of course, talking about the country that's phenomenal strength was founded on the oil boom at the turn of last century – our Yankee cousins have true expertise in the area.
And then there's the UK – whose progress in the shale area has already been slow enough to cause doubts over its viability.
As Stevens points out: "In May 2011, the House of Commons Select Committee on Energy and Climate Change produced a report on shale gas which recommended that fracking should be allowed albeit closely monitored by DECC. The Government effectively ignored this and the same Committee has just started a second enquiry related to shale gas.
"Similarly, in June 2012 a report produced by the Royal Society and the Royal Academy of Engineering came to a similar conclusion that fracking, subject to monitoring was safe but again this led to no action by government.
"Given there are clear and deep divisions between DECC and the Treasury over the future role of gas, such indecision is likely to remain alive and well."
Another common defence of shale is that it can act as a transitional energy source on the road to a renewably powered Britain.
However, putting all your eggs in one basket and neglecting to carry out the necessary amount of research into renewables because there is a much easier and cheaper route to go down, is tempting but foolhardy.
I haven't even mentioned the risk that fracking poses on the UK's already fragile water supply – but that needs serious consideration.
So we are in danger of rushing blindly headlong into the unknown because the promise of a cheap fix is so alluring.
What we need to do is to take a step back, get the extensive and in-depth research required done and in the meantime explore all the alternative routes to a low carbon economy with the proper amount of enthusiasm, funding and resources required.
But I don't run the country.
Conor McGlone
Conor McGlone