The Co-operative: a bad advert for responsible business?
12/03/2014
Controversy has followed the Co-operative Group's every move in recent years, from financial reporting failures to chairman drug scandals.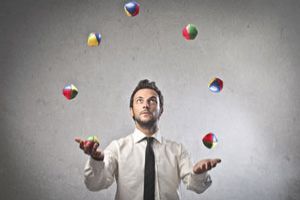 This week brought with it further disruption to a company on the brink. Euan Sutherland, the very man put in place to overhaul the group, resigned, claiming it was "ungovernable".
In a statement Sutherland said: "It is with great sadness that I have resigned as Chief Executive. I have given my all to the business and had hoped to be able to lead its revival. However, I now feel that until the Group adopts professional and commercial governance it will be impossible to implement what my team and I believe are the necessary changes and reforms to renew the Group and give it a relevant and sustainable future".
So where does this leave The Co-operative Group? Renowned for its 'purpose beyond profit' ethos, the group has prided itself on being different from the infamous 'fat-cats' of most large Plc's.
This, however, seems to be the reason that Sutherland threw in the towel, saying that the group needs to "adopt professional and commercial governance" for a successful transformation.
But this approach, the board appeared to agree, goes against its ethical and socially responsible business model. This is a worrying predicament the group has got itself into and quite frankly a poor advert for large companies using responsible business as a beacon for success.
Sutherland labelling The Co-op ungovernable because of its reluctance to stray away from the very principles it started with may see the sustainability community commend its loyalty but it may put shivers up the spines of investors looking to put their money in responsible businesses.
A generalisation of course, but the slightest blemish on a company or industry ripples through the investment industry incredibly quickly, scaring off investment at lightening speed.
The Co-op situation is slightly different as it's owned by its members, giving the company a little more flexibility in how it creates value. Despite this, the blemishes are being felt far and wide, with repsonsible business potentially being hit by the company's outcome.
As a company guided by "values of self-help, self-responsibility, democracy, equality, equity and solidarity", the Co-operative must get a handle on its operations, not just for the good of its stakeholders but for the progression of responsible business.
Leigh Stringer