The Green Deal - a careful construction or a botched job?
25/01/2013
On Monday the Green Deal will finally be launched after much anticipation and controversy.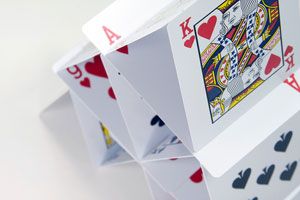 A bargain for homeowners which will see energy efficiency right back on the agenda or a vague yet cynically complex slew of greenwash, which promises all the right things but in reality has been underpublicised and rarely understood?
The longstanding hype is perhaps credit to the basic principle of the Green Deal. It is a strong concept – on this most analysts agree.
The long and short of the Green Deal, according to price comparison firm uSwitch, is that it is a new way for householders to pay for energy efficiency home improvements. Consumers can pay for some or all of the improvements over time through their electricity bill and repayments will be no more than a typical household should save in energy costs.
Those taking part will get a Green Deal assessment, a report with recommendations, the opportunity to get quotes from Green Deal providers and the improvements made by a Green Deal installer.
Brilliant right?
"This could be music to householders' ears," points out uSwitch.
"Almost seven in ten (67%) of the public are interested in making their home more energy efficient. And with the average household energy bill hitting an all-time high of £1,352 a year almost nine in ten bill payers (86%) see lower energy bills as the key benefit of insulating their home," claims the firm.
The Residential Property Surveyors Association (RPSA) says it "could significantly help homeowners and tenants to reduce their energy consumption and as a result, reduce their fuel bills too."
There is even the chance of an inviting cashback scheme that the Government went over and above expectations on by neglecting to impose a £1000 cap.
But - and there is a big but - the RPSA and many others feel that this great idea has been handled with all the sharpness of a tennis ball.
RPSA have concerns about whether the Green Deal is actually the most cost effective route for many consumers.
RPSA chairman Alan Milstein said: "With early repayment penalties and the uncertainty surrounding how having a Green Deal loan attached to your property will impact on the future saleability of the property, for many homeowners it may be advisable to look at alternative ways to fund any energy efficiency measures."
So homeowners might want to think again before they take part in this seemingly lucrative proposition.
And that is only if the scheme makes it that far – doubtful because no one knows about it.
The lack of awareness surrounding the Green Deal is astounding. According to uSwitch, only 19% of consumers have heard of the scheme. That is less than two in ten, and a survey from the Energy Saving Trust (EST) show that one in five people are confused about what to buy.
Additional uSwitch figures reveal that 51% of consumers say cost is the biggest barrier they face in improving the efficiency of their home, while another obstacle is a lack of information and knowhow, which is holding over a quarter of consumers (27%) back.
More than six in ten (61%) are interested in the advice, reassurance and support the Green Deal will offer, including the option of re-paying the cost of home improvements through their energy bills.
In addition, 54% would like to get a report telling them clearly what improvements they could make to the energy efficiency of their home, while 49% like the idea of repaying the cost of energy efficiency improvements through savings made on their energy bills.
It seems ludicrous then that with consumers crying out for help, the Government seems to be passively standing aside, allowing events to take their course with little eagerness to wade in and take control of the situation.
The Green Deal could be a useful tool on reducing energy consumption and bringing down bills, but with a lack of information and the bafflement this is causing, it might be shot down before it can get off the ground - and that is a shame.
Conor McGlone
Conor McGlone