The Monarchy versus Mother Nature
20/02/2013
Since the rise of the British Monarchy, those who have threatened our beloved Royals have been met with contempt and stern punishment, but what if this threat isn't from a plotting anti-establishment group but is actually coming from Mother Nature?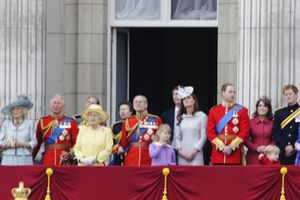 The Royals have reigned for hundreds of years in one of Britain's most treasured properties but as climatic events continue to cause havoc across the world our cherished monuments are becoming more and more at risk of natural disasters, such as flooding.
Many of the UK's major tourist destinations have been identified as high risk from surface water flooding, including Buckingham Palace, the Emirates Stadium in London and Milton Keynes Shopping Centre. This increased risk, it could be argued, is a direct result of CO2 emissions.
Perhaps even more worrying is that flooding is also now a threat to Alton Towers. With all due respect to the Monarchy, Alton Towers has brought joy to the public for over 30 years.
Some might argue that the Royals have brought hapiness to the masses for far longer but they probably haven't been on the Nemesis Sub-Terra.
The question is how do we protect these national treasures and how are we going to develop flood defences that can cope with an increasingly volatile environment.
Leigh Stringer