Usain Bolt set to speed up sustainability agenda
10/08/2012
Usain Bolt has got them re-writing the sports history pages. He is the greatest - an accolade until now reserved solely for Muhammad Ali. And he's got the poise to match; he's someone evidently at the top of his game, one of those anomalies who has a reason to be arrogant and he makes it look so easy.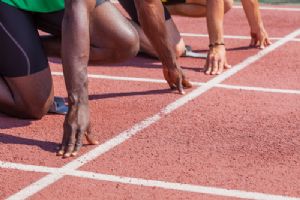 His recipe for success? Well that's easy – chicken nuggets and an early hour morning Swedish handball rendezvous - that's the way to do it. And of course this is while he's not even 100% fit.
For some of us mere mortals however it is not as easy as all that.
For most, and crucially for those in the sustainability world, change happens gradually and not without hard graft and elbow grease. We might not have all the time in the world – that's part of the point – we need to act before it's too late, but a sure-footed, steady approach is what's needed.
Contrast that with the Olympics - hailed as a success before it has even ended – the country has been flashed to dizzying heights in a matter of two surreal weeks. The games have been seen as the remedy to a 'broken Britain,' even the event that makes the London Riots pale in comparison; the true-stuff of British Grit and determination, the spirit of the Blitz, and so on.
The sceptic in me might point out that all this has conveniently coincided with the greatest British haul of medals in living memory, but that's really not the issue. Sustainability is the issue and it's far too soon to tell whether this really has been the first sustainable Olympics - as billed.
Unsurprisingly edie has been swamped with Olympic stories in the past month. We had the Olympic clean-up effort, Coca-Cola's message during the torch relay, the cauldron fiasco and the Nike's sustainable kit debut to name but just a few.
The real success story however, is going to be in the legacy of the games and there are good signs. A source told me that impressively, the velodrome will be packed down and sent to Rio for the next Olympics. Innovation like that is going to be crucial in carrying off the greatest ever Games. For me though, time will tell.
Talking of innovation, I think we're missing a trick. If we hooked up the Jamaican sprinting team to a generator we could guarantee renewable energy right there. We could call it team 'Usain Volt' and what about Bradley Wiggins and co? Get those bikes connected to the grid and we've got some serious power on our hands.
Conor McGlone