What have we learnt in 75 years?
30/04/2013
In 1938 a young amateur scientist made the first connection between global warming and CO2 emissions. His idea received little attention at the time and many shunned his calculations as absurd but 75 years later we have to ask, have we finally accepted the relationship between humans and the changing climate?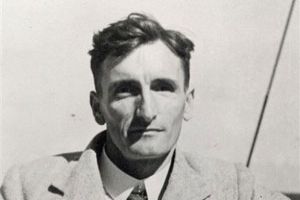 Steam engineer, Guy Stewart Callendar, collected world temperature measurements in the 1930's and estimated that the warming of the planet, found through his calculations, was related to carbon dioxide emissions.
A radical idea in 1938 but one that has picked up momentum ever since. The facts continue to pile up but climate sceptics remain opposed.
The debate draws on, all the while creating a barrier between much needed action and the future of the planet.
The term global warming has been thrown around for decades and used to fuel the agendas of businesses, organisations and governments. This mishandling of the issue has encouraged scepticism and in some cases it is hard to blame those who are not as open to the facts.
The sheer amount of conflicting information that has been made available makes it difficult to take sides. However, the facts have been leaning towards Callendar's findings for some time now and it is becoming more and more difficult to side with the sceptics.
For example, data released last week, shows that we are approaching record levels of CO2. Scripps Institution of Oceanography published data suggesting that concentrations of carbon dioxide in the global atmosphere are approaching 400 parts per million (ppm) for the first time in human history. The daily CO2 level measured at the Mauna Loa Observatory in Hawaii stood at 399.72 ppm.
These are just numbers to many but according to scientists the Pliocene era, the era between five million and three million years ago, is the most recent period in history when the atmosphere's heat-trapping ability was as it is now and "thus our guide for things to come".

Recent estimates suggest CO2 levels reached as much as 415 ppm during the Pliocene era, which created global average temperatures that eventually reached 3 or 4 degrees Celsius higher than today's and as much as 10 degrees Celsius warmer at the poles. Sea level ranged between five and 40 meters (16 to 131 feet) higher than today.
Cause for concern or a big hoax? However you look at it, data such as this needs to be considered. Even if the estimations aren't 100% accurate the threat is now very real. The time for action has been long standing and although many have pushed through barriers to tackle the issue a large percentage are still pondering the facts – the message is simple, get on board or we all lose out.
Leigh Stringer