Will Manchester United win the league?
20/02/2013
A fairly obvious question you might think, but I am in fact referring to the Government's final Carbon Reduction Commitment (CRC) performance league table, rather than the Premiership.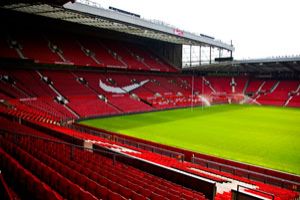 As well as regularly topping the Premier League, the club has also been champions of carbon reduction, leading the CRC's league table back in November 2011 for its work on managing its carbon emissions.
It is unlikely that red devil fans will be as interested in this league table but to those die-hard supporters who strive to see their team at the top of every league out there, it might be worth checking the Environment Agency's hotly anticipated CRC league table, set to be published on February 26.
Originally planned for release back in October 2012, inaccurate data and errors in information amongst a number of companies have been cited as reasons behind the delay.
However, united fans might be interested that this will be the final CRC performance league table after the Government decided to scrap it, amid other changes to try and simplify the legislation.
Winners of the Premiership come and go but if the club tops this league they will go down as the champions of the CRC Performance League table for eternity – unless of course the Government decides to reintroduce it, which, with regular changes to environmental legislation, is a real possibility.
Unfortunately, the reds will have serious competition from some major corporations but more importantly from many of its rivals in the Premier League.
Several football clubs have set strategies to tackle their environmental impact, including Bolton Wanderers, Newcastle United and Bradford City who have already achieved the Carbon Trust standard.
In fact, Manchester United will face serious competition from Newcastle United who has gone beyond zero emissions by off-setting more carbon than the operation emits, becoming the world's first football club to be 'carbon positive'.
So as the deadline approaches who will be league leaders? And can Manchester United turn a possible treble into a quadruple of trophies this year?
Leigh Stringer