Air Pollution Solution and Prevention
The single point solution for air pollution control plant and incinerator service and spares. We can supply proprietary and OEM spare parts competitively, many from stock. Our knowledge base is second to none for the services we offer and are able to provide you.

This product listing page has now expired, for more information please contact Envirocombustion Systems Limited


Related Products & Services

HeatPlus is a new generation smart metering system that provides Pay-as-you-go (PAYG) heat, electricity, water or gas metering for tenants served from community energy networks. The unique pre-payment facility eliminates the traditional problems of financial arrears when supplying energy via c


Dedicated Lovibond Photometers for Boiler Water and Cooling Water An established supplier of water testing equipment to Industrial Water applications, the Lovibond team has now introduced two dedicated photometers for the analysis of Boiler Water and Cooling Water respectively. With one photo


Monitoring & Targeting (M&T) technology is an effective energy management technique to unlock savings in electricity and other energy costs. M&T meters, accurately measure, monitor and enable you to manage your energy usage.


A surge vessel protects pumping mains from high and low pressures, to ensure the pressures in the pipe remain within the pipe pressure envelope during both pump start/stop, and most importantly, an uncontrolled stop.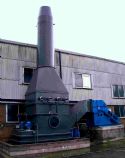 The Multivent scrubber is a highly efficient absorber which offers high efficiency, competitive pricing and low operating and maintenance cost operation. The scrubbers, which are capable of handling solid, liquid and gaseous pollutants, are non-cloggable, unlike conventional packed bed scrubbers, du


Our pollution control systems have been proven in hundreds of applications to make a real difference to air quality by removing harmful or unpleasant elements, odours and gases at critical production stages. Our skill at preventing dangerous or simply smelly pollutants from escaping into the atmosph


Hydrok have further extended their Wastewater Treatment Processes portfolio in association with manufacturer Lazur. The Hydrok-Lazur integrated Ultra-Violet and Ultrasound disinfection process eliminates (99.999%) of micro-organisms and viruses.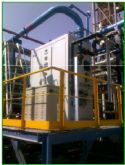 Total distintegration of waste chemicals and gases at lower cost: a system of disposal that breaks new ground technologically, environmentally and financially.

N.B. The information contained in this entry is provided by the above supplier, and does not necessarily reflect the views and opinions of the publisher