Our Material Handling business unit develops and manufactures high-quality cranes and components such as rope and chain hoists, controls and drive solutions. Our caanes are built of standardised modules for industrial infrastructure applications.

Our Port Technology segment delivers both our products and services for the port and terminal sector. Our primary focus is on solutions that enable our customers to optimise their material flow and logistics processes.

Our range of permanent and electro overband magnets are used for the continual and safe removal of tramp metal from conveyor lines, vibratory feeders and chutes.

We have increased their range of Suspension Magnets over the years to cater for the ever-increasing size of conveyors, deeper troughing and conveyor speeds. Master Magnets can offer customers two types of Suspension Magnet, dependant on specific applicational details. The units are available as eith

Drum Separators are used where there is a high throughput of material to be separated and where the process of separation is likely to prove too abrasive for an Overband or similar separators. Drum separators are available up to 1.8m diameter in a range of widths to provide a larger operating surfac

Pulley separators are an easy, reliable solution for the continuous extraction of ferrous metals from a product stream. Magnetic pulley separators are installed as a replacement head pulley at the discharge end of a conveyor. A non magnetic adjustable diverter plate is installed beneath the pulley t

A highly accurate truck load cell for medium & heavy industrial vehicles. Manufactured with pride in Great Britain. The heavy duty VWS270 loadcell is made from high quality hardened steel, and is easily installed as new or retrofit between the chassis and truck body. The VWS270 load cell is made and
We offer Weighing Equipment service and repairs to all users of Weighing Equipment and spares for all manufacturers weighing equipment.
Gum and Ciggy Bin
»
Why choose NQA for your In-House Training?
»
CIEH signs up for SDMS
»
CIEH Signs up for Sustainable Management Scheme
»
Waste handling equipment - Terberg Matec
»
Package Plant solution expedites chlorine replacement project at UK power station
»
WEEE Recycling
»
WASTE COMPACTORS, PORTABLE & STATIC
»
AEMS continuous gas analyser for waste water treatment projects
»
Monitoring Turbidity and/or the Suspended Solids content in final effluent discharges
»
Amberol Clearway Slim Bin
»
UV Light testing on printing machines
»
RUBBER GRANULES
»
Simplifying the Domestic Wastewater Treatment Issues
» Hiab Multilift XR18SL from Cargotec - Pro FutureTM - Outstanding Operating Efficiency
A low-built hooklift, ideal for the Scandinavian market, with focus on operating efficiency. For one, it is considerably lighter than comparable products. Secondly, it has a package of features that m...
» Vecoplan Carpet Shredders
» Leakage - an overview
» AquaMaster flowmeter
» Cushman & Wakefield KeepCup
Cushman & Wakefield in London is trialling reusable KeepCups to drive down paper cup consumption as part of its sustainability strategy.
» Detectronic Ltd
Detectronic specialises in the design and manufacture of Ultrasonic Velocity-Area flow meters which have been tailored to the specific needs of Water Utilities, Flow Survey Companies and Consulting En...
» Easikit Conveyors
Now established for over 20 years, Easikit® trough belt conveyors have become a recognised, proven method of materials handling throughout industry. - Easikit puts an end to expensive, bespoke co...
» Asset International Ltd
With technology initially developed in Finland; Weholite; the global leading brand, is admired as a provider of world class solutions into the water and construction industries. Asset International Lt...
» Bürkert presents multiCELL 8619 - new transmitter controller for different sensor types
Bürkert is expanding its line of modular measuring and control instruments with versatile multiCELL transmitters/controllers for use with different sensor types. MultiCELL can be adapted to different ...
» Continuous, Fixed position Biogas Methane Analysis, Monitoring & Measurement Geotech
The GA3000 static gas analyser from Geotech http://www.geotech.co.uk uses robust, field-proven technology giving, tight-budget economy to automated monitoring and measurement of methane-rich gas with ...
» Leakage - an overview
Short animated presentation explaining the long term impact of leakage in water networks
» KK Water Purification
UK sole distribution of 'Aquafine' ultra-violet, disinfection equipment, water purification products TOC reduction ozone destruction.Manufactures of packages water treatment, plant & equipment, UK s...
» Data centre server room eco-cooling presentation by Alan Beresford
This is a case study on the evaporative cooling of a 500kW data centre for M247 in Manchester M247 are currently applying for a Green Grid verification for a PUE of 1.17 which should make them one of ...
» Lord Smith - Edie Awards 2011 Judging
Chris was educated in Edinburgh and then Pembroke College, Cambridge, achieving a double first in English (and later a PhD on Wordsworth and Coleridge) and was also a Kennedy Scholar at Harvard. ...
» ABB ACQ810 -Remote monitoring
» ABB ACQ810 - Level control
Prevents sediment build-up by randomly varying the surface level within a preset range. Using ABB drives' level control, tank and pipes can be kept clean using a "flush effect" which rapidly pumps wat...
» ABB ACQ810 - Anti-jam routine
Over time pump impellers used in waste water applications can become clogged or ragged, lowering pump efficiency. This can cause the pump to jam completely. ABB anti-jam routine runs the pump back and...
» ABB ACQ810 - Softpipe FIlling
When starting a pump system, pressure surges can seriously damage the pipeline and pumps. ABB drives' soft pipe filling allows a pipeline to fill smoothly.
» ABB ACQ810 - Multi-pump Control
Multi-pump control is a built in feature of ABB industrial drives. It is used to control flow rate within pumps running in parallel and helps to reduce energy costs. Within certain pump applicati...
» ABB ACQ810 - Sleep and boost function
Built within ABB's ACQ810 variable-speed drive is a sleep and boost function. This function detects pressure drops in the pipes and runs the pump to boost it prior to shut down. Pumping restarts when ...
» ABB ACQ810 - Pump protection
Pump protection, built within ABB drives, helps to prevent damage to pumping systems by identifying any abnormality within a water process. For example, if the flow is too low or too high or a pump ha...
» ABB software cuts maintenance costs for Severn Trent Water - ABB UK - Drives
ABB's anti-jamming software is helping Severn Trent Water save up to 2,400 a week on pump maintenance at its Worcester sewage treatment works. A module of ABB's Intelligent Pump Control software, ...
» A Tale of Two Cities from Durban to Rio
Rt Hon Chris Huhne spoke at this parliamentary reception which was hosted by Tim Yeo MP. Alongside speakers from Philips and WWF, he discussed the outcome of the international climate change negotiati...
» ABB's Aztec 600 series colorimetric analyser
Overview of the key features and benefits of ABB's new Aztec 600 series potable water analysers. Available for Aluminium, Iron, Manganese, Phosphate and Colour measurements, the Aztec 600 series offer...
» Leixlip Water Treatment Works saves 500,000 a year with ABB drives
Leixlip Water Treatment Plant is saving over 500,000 a year on its pumping costs thanks to the installation of ABB variable speed drives. The Leixlip Water Treatment Works in Co. Kildare is th...
» ABB industrial drive modules
Introduction to ABB's new industrial drive modules, optimised for water and waste water pumping applications
» Introduction to ABB drives in water
Presentation explaining the key benefits of using ABB's low voltage AC drives for water and wastewater treatment applications
» Neutralac SLS45 - Lhoist
Neutralac SLS45 is strong, fluid and reactive.
» MX Control In Water Treatment
B rkert 's mxCONTROL is the new multi-parameter controller for water treatment that sets benchmark in ease of configuration. The system provides dosage and flow control for general process and chem...
» Micronics Filtration
design, manufacture and application of the following products: Filter Cloth Filter Press Plates Filter Presses Replacement Parts Product Application for Filtration and Dew...
» Pump curves - ABB UK - Drives
Part 2 of a 4 part tutorial on the basics of pumps and pump curves, introduced by Geoff Brown, Applications Consultant for ABB's drives and motors business
» P&L Software Systems Ltd
» The new Geotech GA5000
» Tetronics Ltd
Tetronics Ltd is a global leader in the supply of Direct Current Plasma Arc systems for a wide range of applications including: Waste Recovery, Hazardous Waste Treatment and Metal Recovery. Tetronics'...
» Weidm ller
At Weidm ller (Vide-mooller or Veyed-mooller), we develop, produce and sell lifetime industrial solutions for the electrical connectivity, transmission and conditioning of power, signals and data. ...
» The Affinity Laws - ABB UK - Drives
Part 3 of a 4 part tutorial on the basics of pumps and pump curves, introduced by Geoff Brown, Applications Consultant for ABB's drives and motors business
» What can you do in 2 1-2 minutes
» PIMS Group
PIMS Group is already the first choice support partner in water and waste water services for a wide range of clients from facilities and property managers, retailers, developers, commercial organisati...
» The New VEGAPULS WL 61 - non contact radar sensor
New high sensitivity electronics ensure measurement security, even under challenging surface conditions. The VEGAPULS WL 61 radar offers an alternative to ultrasonic level sensors for the water ...
» World's largest Hydro-Brakes installed for Glasgow Flood Prevention
Installation of the Hydro-Brake Flow Control, part of the White Cart Water Flood Prevention Scheme
» The Self Closing Flood Barrier
The Self Closing Flood Barrier is a unique, innovative flood defence system to protect people and property from floods, it has many applications: along a waterway, in a flood wall, in a passage for he...
» Parallel pumps
Part 4 of a 4 part tutorial on the basics of pumps and pump curves, introduced by Geoff Brown, Applications Consultant for ABB's drives and motors business
» Basic pump terminology
Part 1 of a 4 part tutorial on the basics of pumps and pump curves, introduced by Geoff Brown, Applications Consultant for ABB's drives and motors business
» Optical Dissolved Oxygen Technology
This presentation describes the history and development of optical Dissolved Oxygen sensors for water quality monitoring, the challenges overcome in the last 10 years and how the technology relating t...

» APC Process Engineering Ltd


Air pollution control systems for industrial processes ERG is a leading supplier of air pollution control systems and ...

» Simdean Envirotec Ltd


Air Pollution Control engineers, Odour Control equipment including wet scrubbers, biofilters, trickling filters. Corrosion re...

» Showers & Eyebaths Services Ltd


A leading manufacture of professional and innovative emergency tank, mains fed and safety drenching equipment, mobile or port...

» Scarab Sweepers Ltd


Scarab Sweepers is a global frontrunner in the manufacturing and supply of compact and truck-mounted road sweepers and suppli...

» Hydro International


Hydro International is the market leader in the UK for the provision of Integrated water management solutions. We offer a ra...
» UK Plumbing Supplies


UK Plumbing Supplies is the sole agent for Rifeng piping systems in the UK. We import direct from Rifeng themselves to bring ...

» 3M United Kingdom plc


The Scotchkote range of liquid and powder coatings from 3M are developed to protect assets such as new and insitu pipes, tank...

» sera ProDos UK Ltd


Solid, effective, responsible and added-value orientated- sera. 65+ years of competence in dosing and feed...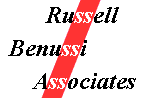 » Russell Benussi Associates Ltd


Oil Skimmers, Products & spares, UK If you are confronted with an oil contamination problem that requires a prompt correcti...

» Cargotec UK Limited


MULTILIFT Hooklift Demountable systems MULTILIFT Cablelift Demountable systems MULTILIFT Skip Loaders MULTIC...
» Countrystyle Group


Countrystyle Group consists of several integrated companies working in complete harmony to provide a comprehensive range of w...

» Ashton Bennett Consultancy


Environmental audits of manufacturing industries, land quality statements, environmental assessments, contaminated land asses...

» Edinburgh Instruments Ltd


The sensors division Edinburgh Instruments, Edinburgh Sensors, designs, manufactures and supplies a wide range of gas sensors...

» Higgins & Hewins Ltd


Higgins & Hewins are a major supplier of Air & Gas Purification medias and systems. Started in 1982 the Air & Gas Division h...

» Garwood Europe ltd


Refuse collection and Recycling vehicle Manufactures. A range of refuse collection and recycling vehicles designed to suit mo...

» Easikit Conveyors


Easikit Modular Conveyor Solutions have been helping companies over the past 20 years save time and money by ensuring their m...

» Veolia Water Solutions & Technologies, a division of VWS (UK) Ltd


Veolia Water Solutions & Technologies is the technical subsidiary of Veolia Water and the world leader in water, wastewater, ...

» NQA Training


We are passionate about your continual professional development and committed to helping you achieve your goals. Whether you...

» Sustainable Business in Practice


You are invited to join M&S, P&G, L Or al, Tesco, Eurostar, Reckitt Benckiser, Mitchells & Butlers, BT and more at Sustain...

» P&L Software Systems Ltd


P&L Waste Management Software. The Complete Service. The Complete Solution. P&L's reputation as a waste man...

» Oil Pollution Environmental Control Ltd


Services and Products * Oil/chemical Sorbents * Fabric, Booms etc. ...

» Air Monitors Limited


Air Monitors Ltd specialises in the supply, rental and service of instrumentation for air quality monitoring in ambient air, ...

» Space Airconditioning plc


Space Air Conditioning was founded on 1st August 1980 and from its earliest days the company became a distributor of DAIKIN a...

» Ovivo


Ovivo has one of the deepest pools of water talent in the world today. Some of the greatest brains in clean water, process wa...