26 voices on COP26: What we want from the climate summit (part 1)
EXCLUSIVE: In the first of a two-part special feature, edie hears from the business leaders, sustainability professionals, climate experts and green groups that are hoping to seize the sustainable business opportunity of the crucial COP26 talks in November.
---
With less than two months until COP26 takes place in Glasgow, the sense of urgency for combatting the climate crisis is palpable – as demonstrated through edie's COP26 Focus Week of content this week (6-10 September) 
The summit is widely seen as the most important UN event to take place since 2015, where the Paris Agreement was ratified. This year's discussions should see a 'rulebook' drawn up to achieve the aims of the Paris accord, as nations update their contributions in line with the latest climate science.
So, with pressure mounting on policymakers and businesses in this final stretch of preparations, the edie team has spoken exclusively with 26 climate leaders about how we can make COP26 the most successful climate summit ever.
This is the first half of a two-part feature. Part two can be found here and features insight from organisations including National Grid, Sky and BMW. 
1) Lucas Joppa, Chief Environmental Officer, Microsoft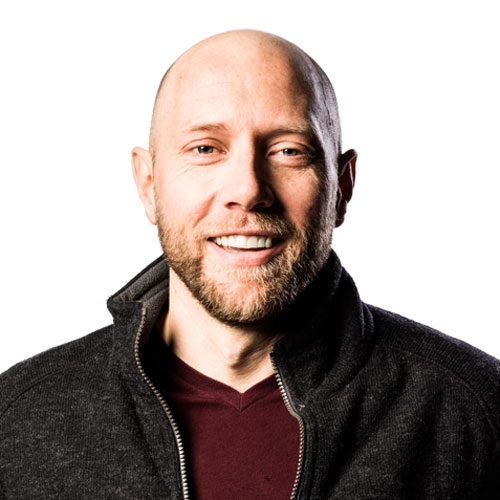 "At COP26, we have a critical opportunity to re-establish the path to a net-zero carbon economy backed by science-based commitments in the timeframes we need. We know that to achieve real, global net-zero, every organisation needs to do their part to both reduce, then remove emissions – but it can be difficult for businesses and individuals to move from ambition to action.
"Through our partnership, we want to help people and organisations better understand the transformative potential for technology to help get them to where they need to be. That's why we will be focused on these three core areas: the meaning of net-zero; to achieve global net-zero the world needs to reduce emissions as much as possible, and physically remove the rest: organisational commitment to net-zero should align with this global requirement and contain explicit quantitative commitments for reduction and removal specifically: the measurement of net-zero: the world needs to simplify and streamline its carbon accounting and management, including data collection, digitisation, and optimisation; the markets that will support net-zero: The world needs financial and human investment across the economy. Money and jobs must flow into carbon reduction and removal markets."
Microsoft is a Principal Partner for COP26
2) Rachel McEwen, Chief Sustainability Officer, SSE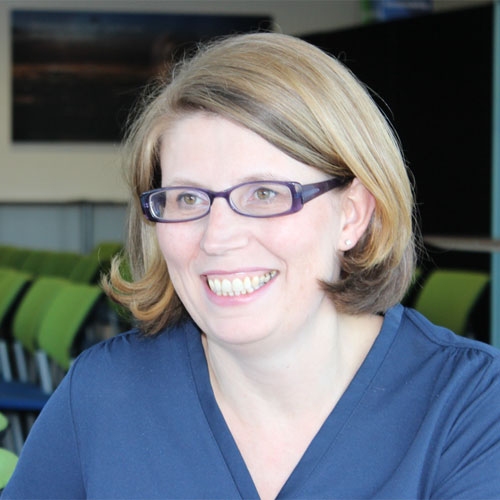 "World leaders must step up to the challenge and set out clear plans to lower global emissions and mitigate a climate disaster. This decade is the last chance we've got. 
"The UK has made good strides on the net-zero journey, with businesses like ours taking practical action, creating jobs and opportunity along the way. But the time for global action is now, we must deliver meaningful and lasting policy in support of decarbonisation.
"The warnings from the scientific community have been clear, we must limit global warming to 1.5C and COP26 must deliver an ambitious deal that can deliver on that, or we will pay the price with our future."
SSE is a Principal Partner for COP26
3) Caroline Laurie, Head of Responsible Business, Kingfisher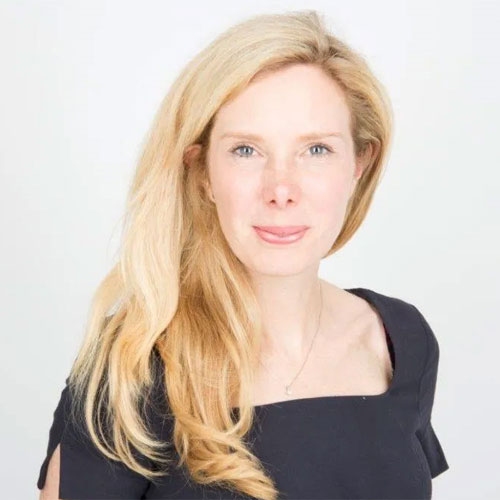 "We're hoping to see negotiations culminating in a clear global roadmap to reaching net-zero by 2050. As part of that, we're interested to see how nature-based solutions, in particular forests, are integrated into the current Paris Agreement implementation strategy. 
"A clear commitment to the finances needed to deliver on a net zero commitment globally is also something we're hoping to see." 
4) Andy Wales, Chief Digital Impact & Sustainability Officer, BT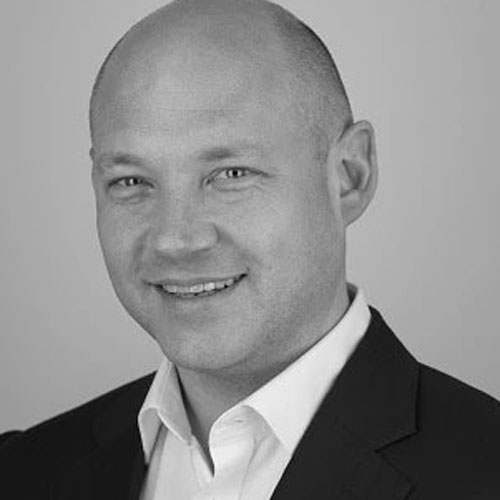 "In the run-up to COP26, we want to show people up and down the country that it's not just politicians and corporations who can make a difference in the fight against climate change; everyone has a part to play. At BT, we connect for good. Our technology, networks and products will underpin many of the solutions needed to become a net zero carbon economy and will act as a catalyst for a smarter, greener future.
"That's why we would encourage all of our customers, colleagues and communities to make their own 'climate resolutions'. We know when small sustainable steps are supported by technology, they can make a huge impact."
5) Ezgi Barcenas, Chief Sustainability Officer, AB InBev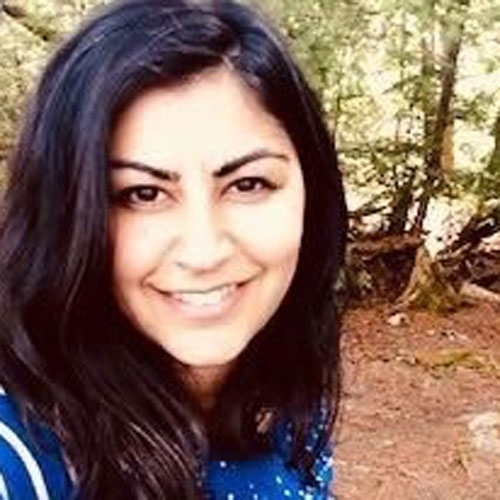 "At AB InBev, we put sustainability at the forefront of our value chain and at the core of our products. Since the launch of our 2025 Sustainability Goals and science-based targets in 2018, we have focused on 'getting it done'. We have reduced our operational emissions (Sopes 1 and 2) by 24% and emissions across our value chain (Scopes 1, 2 and 3) by more than 10%. We have also contracted more than 70% of our purchased electricity volume with renewables. Additionally, we are investing in local watersheds and agricultural supply chains to improve climate resilience. 
"Decisive actions, climate-resilient recovery from Covid-19, green innovation and private finance frameworks will be key enablers for net-zero. For COP26, we are eager to see commitments and policy frameworks that stimulate investment and accelerate climate mitigation and adaptation."
6) Marc Engel, Chief Supply Chain Officer, Unilever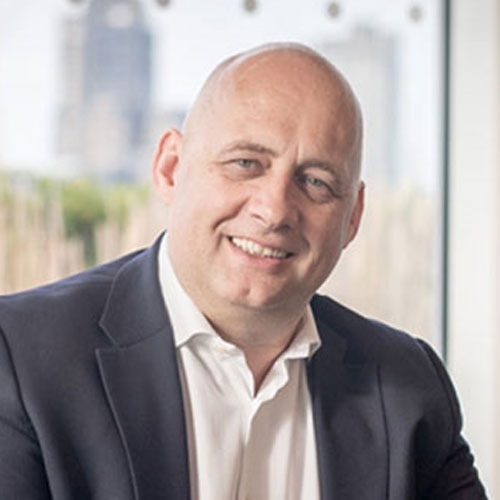 "COP26 will be a success if it's the moment when the Paris Agreement goes from a contract in principle to an action plan in practice; when world leaders from government and business commit to do what is necessary to keep a 1.5C future within reach.
"There are no silver bullets, but with the right combination of carbon pricing, ambitious renewable energy targets, regulation to phase out coal and other fossil fuels, and genuine commitment to put people and nature at the heart of the climate transition agenda, we can be optimistic that the world can get on track for net-zero by 2050.
"To get to that point, we urge governments to be bold in their commitments, and we need businesses to set targets of the same level of ambition. When businesses act, governments can be emboldened to be more ambitious – knowing that the private sector will help deliver. And when governments act, it gives business confidence to invest in a net-zero future."
Unilever is a Principal Partner for COP26
7) Dorothy Maxwell, Senior Sustainability Director, Davy Horizons, Davy Group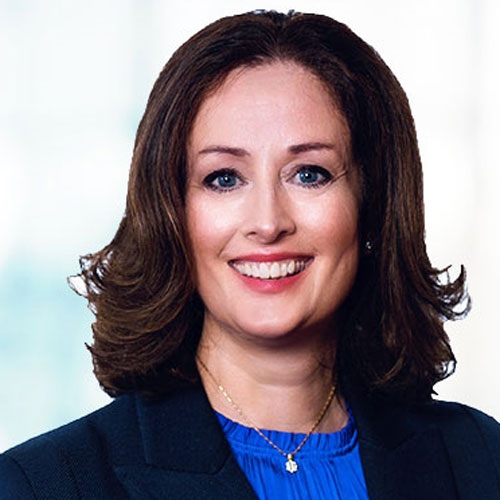 "At COP26 in Glasgow, we're hoping to see all nations raise their ambition to tackle climate change in line with the latest science and policy. The latest IPCC report in August is unequivocal that to avoid the most catastrophic impacts of climate change, we must limit global warming to 1.5C. The ways to achieve this are also clear: reduce GHG emissions by 50% by 2030 and reach net-zero emissions by 2050.
"We hope countries across the globe commit and set the rules of the game for business, investors and society to do their part on both climate change mitigation and adaptation. Global chief executives are already facing the reality that only through preventing the crisis can they have business continuity. We need them to disclose their exposure to climate risks and commit to driving carbon reductions in their supply chains to achieve credible, holistic net-zero emissions strategies
"To support this, developed countries must deliver on their Paris Agreement promise to mobilise at least $100bn in climate finance per year for developing countries climate change priorities. International financial institutions must play their part to direct the trillions in private and public sector finance required to secure global net zero. These actions are to scaling the transition to the low carbon economy.
"For business and investors, we look forward to clarity on mandatory climate finance disclosure requirements in line with the Task Force on Climate-Related Disclosures (TCFD). We hope the COP26 Race to Zero campaign shows the way to for all businesses to take credible action in all sectors of the economy, especially those that are hard-to-abate. We know the solutions and the timing could not be better for business to step up. A low-carbon future will provide new markets, innovative solutions and significant opportunities."
8) Christine Heffernan, Group Communications Director, Tesco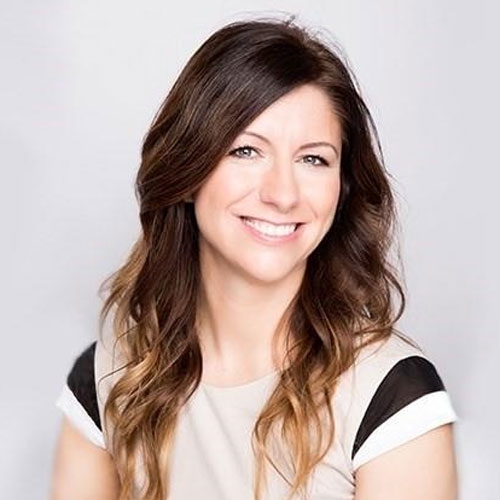 "Climate change is one of the greatest challenges we face both as a society and as businesses. COP26 marks the start of a crucial decade of action when we all must accelerate progress by converting our ambitions into actual results.
"Tesco is taking great strides to become net-zero in our UK operations by 2035, and by working with our suppliers we will see positive changes across the whole food chain on our most material climate hotspots: energy, transport, food production, diets and waste." 
9) Nick Molho, Executive Director, Aldersgate Group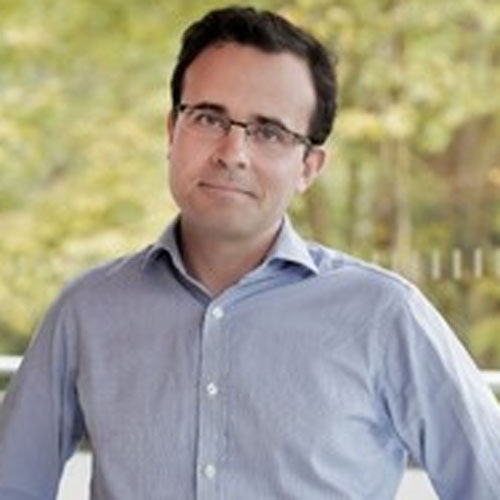 "A successful COP26 sets a clear direction of travel on climate policy and establishes robust global commitments to reduce emissions in line with the 1.5C target. This outcome should be accompanied by delivering on the promise to mobilise climate finance to help developing nations decarbonise, reaching an agreement on a credible global carbon trading market and agreeing on key priorities for collaboration between key emitting nations to accelerate innovation and policy development in areas where cutting emissions is particularly complex. Taken together, these measures would support businesses as they invest, innovate, and achieve their own net-zero targets.
"To deliver ambitious outcomes at the COP, the UK must also demonstrate its own credibility ahead of the summit by publishing tangible delivery strategies that provide the certainty required for bold action in the private sector. A detailed and cross-sectoral Net Zero Strategy co-ordinated with funding set out in HM Treasury's Net Zero Review will be pivotal to supporting businesses as they look to drive this transition."
10) James Close, Director of Climate Change, NatWest Group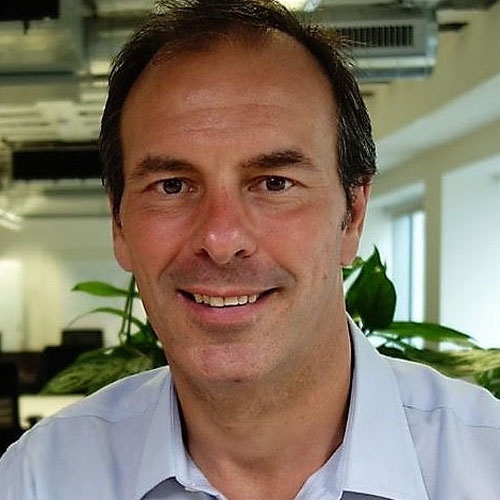 "Being the banking sponsor of COP26 underscores our determination to be a leading bank in addressing climate change.
"In our role as COP26 banking sponsor, we want to show how we can lead the way in helping people and business across the UK tackle climate change by accessing the financial resources and expertise required to take advantage of the transformation of the economy on the journey to net zero carbon.
"We want to be at the heart of the implementation of the UK's ambitious plans to tackle climate change, playing a leading role for our sector. 
"Collaboration and partnerships are key to making change happen and are central themes of a successful COP. We are committed to sharing our experiences and learning from others and we see it as vital that we work in partnership with other companies, industry bodies and policy makers to ensure maximum reach, knowledge and impact."
NatWest is a Principal Partner for COP26
11) Hans Daems, COP26 Director, Hitachi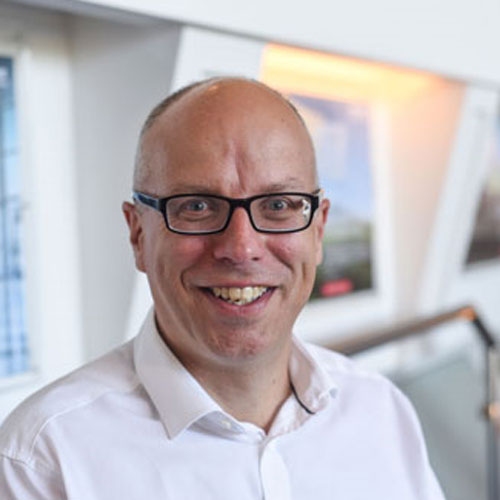 "Headlines from the recent IPCC report do not make good reading and, quite honestly, it's too late to be talking about wake-up calls – it's time for action. At Hitachi, we are uniting all of our businesses behind the common cause of the environment; it's the connector that flows across our businesses globally but also the link to the key challenges our clients are facing.
 "Yes, COP26 is a key moment – but most importantly, it needs to inspire momentum around global climate action. Hitachi's aim is to help achieve a society that is decarbonised, resource efficient and harmonised with nature. To achieve this, we are orienting our business towards the sustainable technology of the future.  I, for one, am proud of the role we can play, with partners, to create solutions that help achieve the goals of the UNFCCC and mitigate the impact of global climate change. My hope for COP26 is that it inspires others too."
Hitachi is a Principal Partner for COP26
12) Jo Bertram, Managing Director of Business & Wholesale, Virgin Media O2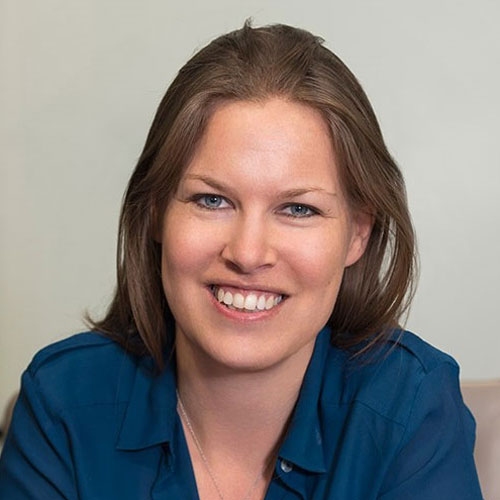 "With less than 50 days to go until COP26, the pressure on businesses to accelerate their climate action plans has never been greater. If the UK is going to hit its legally-binding net zero target by 2050, businesses have a critical role to play – but no one company can do it alone. From sole traders right through to global enterprises, we'll have a bigger impact if we work together. This is the message we'd like to hear loud and clear at COP26.
"Whether it's using connectivity to work smarter and cut carbon, cleaning up our energy supply or building resilience in the face of future disruption, at Virgin Media O2 we've seen first-hand the power of collaboration in the fight against climate change. As a company on our own net zero journey (we've committed to be net zero in our operations by 2025), COP26 opens the door to meaningful discussion and collaboration. It allows us to hear from our peers across different sectors, to share our experiences and work together to build progress. As we've said before: for business, the #RaceToZero is a team sport."
O2 is the headline partner of edie's Countdown to COP26 Festival
13) Reto Isenegger, Sustainability Markets Leader and Sustainability Strategy & Transactions Leader for EMEIA, EY
"At COP26, delegates will know that maintaining the status quo on climate change is not an option. Additional action should include a commitment to greater accountability and standards, more nations to commit and achieve net zero targets by 2050, more market incentives, a faster flow of climate finance, additional R&D commitments, and plans to build resilience and response to loss and damage. 
"Those globally aligned actions and common standards would help businesses to better reframe their strategies by embedding sustainability. By doing so, gaining clarity which one or a combination of the three archetypes of business model transitions they need to execute: transform or be transformed by regulation, transform to win in new markets, or transform to support the transformation of others.
"In short, we must make business work for sustainability, and sustainability work for business."
EY is a partner of edie's Countdown to COP26 Festival
---
edie's COP26 Focus Week
The edie team is running a dedicated week of content including exclusive interviews, in-depth reports and insightful opinion pieces throughout this week (6-10 September).
Don't miss your chance to get involved; click here to read more about our full programme of content and events, and click here to register for this week's biggest event – the online Inspiration Sessions on Nature-Based Solutions and Climate Adaptation. Taking place on Thursday 9 September,  the online event effectively combines three edie webinars into a single afternoon, with speakers confirmed from organisations including Unilever, Grosvenor and the FAIRR Initiative. 
---
Matt Mace 
© Faversham House Ltd 2023 edie news articles may be copied or forwarded for individual use only. No other reproduction or distribution is permitted without prior written consent.