A world record for clean energy investment and a new electric ferry: The sustainability success stories of the week
As part of our Mission Possible campaign, edie brings you this weekly round-up of five of the best sustainable business success stories of the week from across the globe.
---
Published every week, this series charts how businesses and sustainability professionals are working to achieve their 'Mission Possible' across the campaign's five key pillars – energy, resources, infrastructure, mobility and business leadership.
With the dust now settled on COP26, businesses are keen to show that they can turn environmental ambitions into actions – potentially moving further and faster than national governments. Here, we round up five positive sustainability stories from this week
ENERGY: Global clean energy investments reached a record $755bn in 2021
In this section of this feature, the edie team usually highlight a new renewable energy facility or a new commitment from a business procuring energy.
This week, however, we'd be remiss not to mention BloombergNEF's new Energy Transition Investment Trends 2022 report. Published on Friday (28 January), the report reveals that global investment into clean energy and related technologies reached a new record in 2021, with nations funnelling more than £560bn ($750bn) into these solutions.
The report covers investment made in renewable energy, storage, electrified transport and heat, nuclear, hydrogen, carbon capture and storage (CCS) and sustainable materials. In all of these sub-sectors except CCS, investments in 2021 grew year-on-year, proving that clean energy as a sector has weathered the economic fallout of Covid-19 well.
BloombergNEF's head of analysis Albert Cheung said the increase in investment "is an encouraging sign that investors, governments and businesses are more committed than ever to the low-carbon transition, and see it as part of the solution for the current turmoil in energy markets".
RESOURCES: New grant scheme launched for circular economy business in London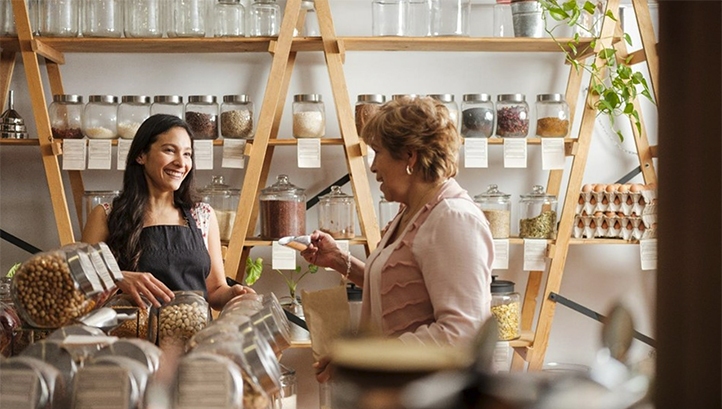 Last week, Circle Economy published its annual report to coincide with the original dates for the World Economic Forum's Davos summit, revealing that a record 101.4 billion tonnes of virgin raw materials were used globally last year, with reuse and recycling rates stagnating. If this trend continues, the report warned, key climate targets will not be met.
While this is a global mega-problem, local solutions are emerging and scaling. In London, for example, Islington Council has partnered with ReLondon to help provide £120,000 in grant funding for micro and small businesses seeking to reduce their waste and emissions footprints as part of their Covid-19 recovery.
Each business with a successful application will receive a grant of between £5,000 and £10,000. Funding will be used by the businesses to implement or scale circular business models like refill, repair, reuse or rental and to fund related training. Islington Council said engaging businesses will be crucial for the delivery of London's 2030 net-zero target.
Islington Council's executive member for environment and transport Cllr Rowena Champion said: "We are supporting local businesses with the financial support and expert advice they need to adopt environmentally sustainable practices early on, so they are built into the way they operate as they grow.
"This advice and grants scheme will benefit everyone living, working, shopping and doing business in Islington. The more we can avoid throwing things away that could be reused, recycled, shared or repaired – the better."
MOBILITY: All-electric passenger ferry launched in New Zealand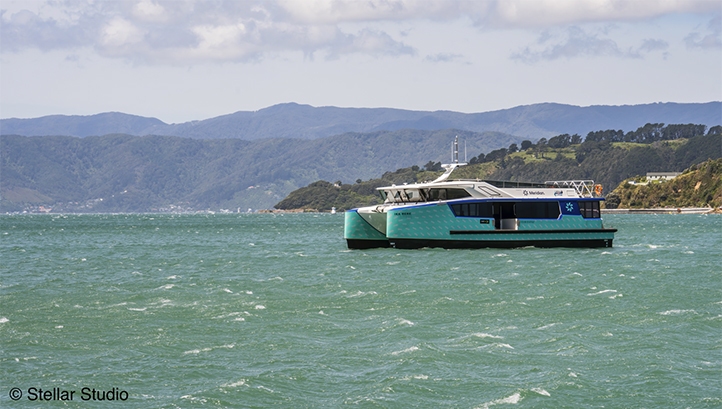 The edie editorial team have covered several electric ferry launches in recent years, including Stena Line's fleet in Oslo, Norway. But, to date, progress in commercially launching these technologies has been limited to the northern hemisphere.
In a first for the southern hemisphere, transport operator East by West Ferries has launched a zero-emission, all-electric ferry in Wellington Harbour, New Zealand. The 19-metre-long ferry, called Ika Rere, will enter full passenger service by the end of March following final testing. It has been supplied by Danfoss and will be able to carry up to 132 passengers at a time.
Wellington has notably committed to becoming net-zero by 2050. According to Net Zero Tracker, 90% of GDP is now covered by net-zero commitments from nations and regions, which Danfoss has said is driving up demand for its electric ferries.
Image: Stellar Studio
THE BUILT ENVIRONMENT: Rainwater-harvesting hospital crowned world's best building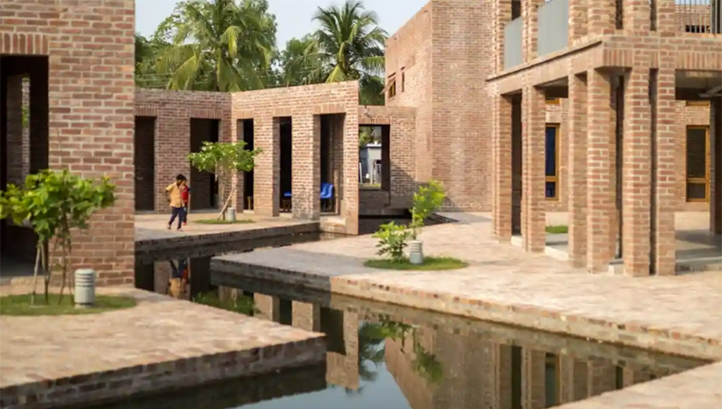 The Royal Institute of British Architects (RIBA) has this week announced the winner of its international prize – a small hospital in Satkhira, Bangladesh.The district is located on the bank of the Arpangachhia River and is one of the wettest places in Asia, receiving an average of almost 14 inches of rainfall every July. It is also dealing with coastal erosion.
Architecture practice Urbana, which designed the hospital, used water as the starting point for the facility's design. The site features a zig-zagging canal that collects rainwater for use in the hospital – much of the groundwater in the region is too saline for general use. The canal also helps to cool the courtyards during hot weather, minimizing the urban heat island effect.
All roofs and courtyard surfaces drain into the canal, which feeds two storage tanks – one at each end of the site.
Image: Urbana
BUSINESS LEADERSHIP: Deutsche Bank forges new partnership to accelerate climate finance flows to developing nations
COP26 provided a platform for the amplification of discussions on international climate finance, and the need for a dramatic increase in the level of funding being provided from governments and the private sector in wealthy nations to projects in low-income nations. To date, rich nations have failed to deliver a pledge of $100bn of international climate finance in this manner.
Solving this long-standing issue will require action from governments and from all parts of the private sector, and, as well as scaling finance, issues around repayments and ensuring finance is spent on adaptation as well as decarbonisation need to be addressed.
As such, it is positive that Deutsche Bank has signed a memorandum of understanding with the Development Guarantee Group, which will enable the latter to set up its Green Guarantee Company. (GGC)will act as a specialist guarantor for climate adaptation and mitigation projects in developing countries.
"As we work towards the critical goal of keeping warming to 1.5C, there is a real need for greater mobilisation of private capital to emerging and developing countries," said Deutsche Bank's head of ESG and fixed income and currencies (FIC) Claire Coustar. "The GGC guarantees that the GGC provides make green bonds and loans issued to finance green projects in developing countries investment grade, and therefore more compelling to a broader group of global investors."
Image: WaterAid/Genaye Eshetu
Sarah George
© Faversham House Ltd 2023 edie news articles may be copied or forwarded for individual use only. No other reproduction or distribution is permitted without prior written consent.