Adidas and Allbirds' low-carbon shoes and two new solar farms for the UK: The sustainability success stories of the week
As part of our Mission Possible campaign, edie brings you this weekly round-up of five of the best sustainable business success stories of the week from across the globe.
---
Published every week, this series charts how businesses and sustainability professionals are working to achieve their 'Mission Possible' across the campaign's five key pillars – energy, resources, infrastructure, mobility and business leadership.
As the dust settles on COP26, businesses are keen to show that they can turn environmental ambitions into actions – potentially moving further and faster than national governments. Here, we round up five positive sustainability stories from this week for the last edition of this article for 2021.
ENERGY: Green light for solar farms in Essex and Oxfordshire
As the UK works to end unabated fossil fuel electricity generation by 2035, more renewables will need to come online. As such, it's good to see that two solar parks have this week been granted planning permission.
Tuesday (21 December) saw Rochford District Council granted planning consent to British Solar Renewables (BSR) for the development of a solar park, co-located with utility-scale battery storage, on low-grade farmland. There will be a 25MW battery and 24.9MW of solar generation capacity at Fambridge Solar Park. There were no objections to the plans at the meeting, following an extensive consultation period with local groups throughout 2020.
BSR is planning to begin construction in 2022. It is targeting a biodiversity net gain of 58% in the solar park's first year of operations.
BSR's chief executive Tim Humpage said: "We are delighted that Rochford District Council recognises that urgent action needs to be taken to address climate change. It is well-considered projects like Fambridge Solar Park and those that will follow it, which will be critical to ensuring energy security and achieving the UK's commitment to a net-zero future."
Separately, South Oxford District Council's planning committee also met on Tuesday and granted planning consent to developer Low Carbon for a 49.9MW solar farm on land at Harlesford Farm, near Tetsworth. The array will be developed across 78 hectares of land and sheep and lambs will be able to graze around the solar panels.
RESOURCES: Princes cuts food waste by more than 12% year-on-year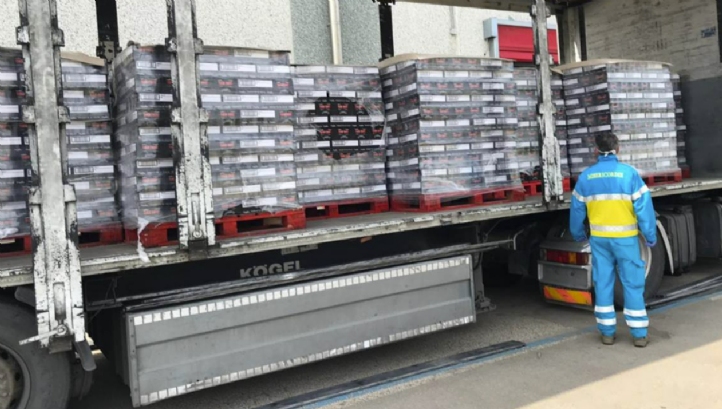 Multinational food and drink manufacturer Princes has this week published food waste data for its global operations. Princes is perhaps best known for its brands including Napolina, Flora and Branston.
The report reveals a 12.84% year-on-year reduction in total food waste production across the firm's global operations. Of the food waste that was generated, more than 65% was used to produce animal feed. A further 29.6% was sent to anaerobic digestion plants for use in energy production. No food is sent to landfills in the UK, due to partnerships with charities including FareShare, for distribution.
Princes is notably working to align with the UN's Sustainable Development Goal 12.3, which entails halving food waste per capita across the world. Other businesses supporting SDG 12.3 include Aldi, Arla, Danone and Tesco.
"As one of the UK's leading grocery brands and food and drink manufacturers, we have a clear responsibility to address the issue of food waste from farm to fork, and take it very seriously," said Princes' corporate relations director David McDiarmid.
"In the last year, we have continued to make good progress across our global operations, during what was of course a very challenging year for colleagues at our sites. This work is very much ongoing, as we continue to explore all opportunities to accelerate further action to reduce waste, and ensure that whatever we have is re-purposed."
MOBILITY: Kwik Fit owner purchases tyre recycling firm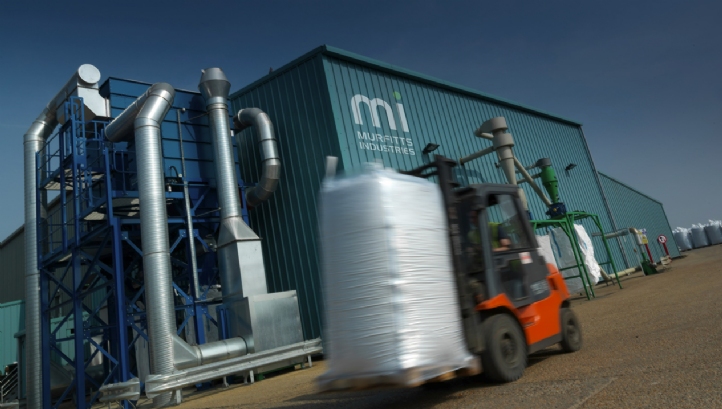 In this part of the Sustainability Success Stories roundup, we often highlight a new electric vehicle (EV) model or a charging point installation scheme. But there is more to sustainable transport than electrification, including considerations of modal shift and the circular economy.
To this latter point, around 55 million used tyres are disposed of every year in the UK. They are not biodegradable and are a fire and pollution risk.
This week, the parent company of Kwik Fir, ETEL, has confirmed the acquisition of UK-based tyre recycling firm Murfitts, which has the capacity to recycle around 20 million tyres every year. Recycled tyres are used to produce rubber granulate products such as artificial sports pitches and carpet underlay.
"This acquisition makes clear strategic sense as we can bring the responsible collection, processing and re-manufacturing of tyre material under our own roof," said ETEL's chief executive Sean Tanaka.
"This will ensure that customers, both retail and wholesale, can be confident that their used tyres are being processed in the most sustainable way possible."
THE BUILT ENVIRONMENT: CDL has 1.5C science-based targets approved
After setting a 2030 net-zero target, City Developments Limited (CDL) has set stricter emissions reductions targets and had them verified in line with 1.5C by the Science-Based Targets Initiative (SBTi).
CDL was the first real estate company in Singapore to set verified science-based targets in 2018, aligning them with 2C.  It promised to increase targets in line with 1.5C when it announced a net-zero vision in February 2021.
You can read edie's full story, including what the new targets entail, by clicking here.
"To tackle the climate emergency, businesses must set ambitious science-based targets and clear decarbonisation pathways," said CDL's chief sustainability officer Esther An.
"Having set our net-zero carbon goals under the WorldGBC Net Zero Carbon Buildings Commitment and having strengthened our SBTi targets, we will remain committed to driving green building innovations in the urgent pursuit of a low-carbon future, while creating value for our business and stakeholders."
BUSINESS LEADERSHIP: Allbirds and Adidas debut innovative low-carbon trainers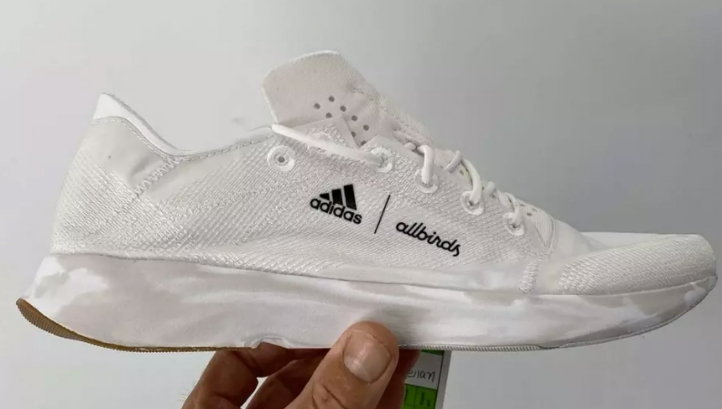 The average running shoe has a carbon footprint of 13.6kg of CO2e, when you account for design, materials, manufacturing, transport and packaging. Keen to change that, Adidas and Allbirds have been working together to develop the world's lowest-carbon trainers.
Following the launch of a prototype pair with a footprint of less than 3kg in May, the two shoe brands have this month launched the shoe online and at selected stores. 10,000 pairs of the shoes are being made available in the first instance, ahead of the lunch of four new colourways in the first half of 2022.
The shoes, called the FUTURECRAFT.FOOTPRINT, are lighter weight than usual trainers and have fewer components. Adidas and Allbirds have not revealed full details about the materials used but have stated that they are using only natural, low-carbon options, like Allbirds' sugarcane-based SweetFoam cushioning. They have also stated that the shoe is just as durable as their traditional lines.
Sarah George
© Faversham House Ltd 2023 edie news articles may be copied or forwarded for individual use only. No other reproduction or distribution is permitted without prior written consent.