Algae carbon capture and lobster protein plastic: The best green innovations of the week
Every week, numerous eye-catching and potentially transformational innovations are being developed to help businesses and nations turn their green ambitions into actions. Here, we round up six of the best.
---
What a week it's been for the UK's green economy. Shortly before the Committee on Climate Change unveiled its much-awaited advice for setting a national net-zero trajectory on Thursday morning (2 May), the UK Government became the first in the world to declare a 'climate emergency'. 
Against a backdrop of school strikes, Extinction Rebellion protests and new David Attenborough documentaries, one could argue that these events have been inevitable. Nonetheless, they pave the way for greater support for green innovations which could help businesses and nations lead the development of a resource-efficient, low-carbon, socially equal world. 
In this round-up, edie outlines six of the most promising green innovations to have emerged this week.
Closed-loop computers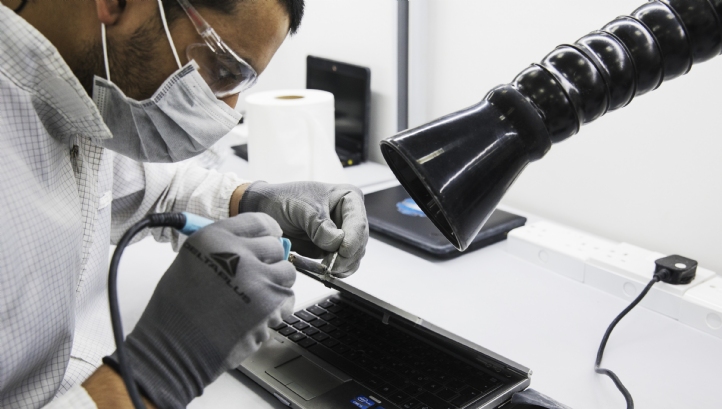 Research from the United Nations University (UNU) found that more than 44 million metric tonnes of electronic waste was geenerated globally in 2016, with just 20% documented as recycled. Put into perspective, 160,000 laptops were thrown away in the EU alone every day during that 12-month period. 
In order to close the loop on some of this waste, Portsmouth-based tech firm Circular Computing have developed a carbon-neutral method for refurbishing old laptops. The remanufacturing process involves disassembling used PCs to an extent which will depend on their condition. 99% of the materials in the laptop are then used to create a 'remanufactured' computer, with the remaining 1% sent for recycling.
Circular Computing claims that each of its remanufactured laptops mitigates the emission of 650lb of CO2e and the use of 50,000 gallons of water, compared to regular models. The laptops are carbon neutral as the firm offsets residual carbon through its support of clean energy projects worldwide. Five trees are planted per laptop to compensate for legacy carbon emissions from the original manufacture and first three years of use.
Lobster protein plastic
While climate change has been dominating headlines and political discussions amid a wave of school strikes, Extinction Rebellion protests and declarations of a "climate emergency", plastic pollution still remains front of mind for the general public, with the search for truly biodegradable alternatives continuing at a pace.
Following the emergence of edible seaweed sachets, avocado pit bioplastics and squid protein polymers, London-based startup Shellworks has developed a system for turning waste lobster shells – which contain high proportions of biopolymer chitin – into a plastic alternative. The shell is first broken down in a blender, before a chemical solution which encourages further material breakdown is applied and the chitin nano-fibres extracted.
The resulting chitin powder can then be mixed with vinegar to produce a liquid bioplastic, which can be moulded and then heated to dry. Shellworks is currently testing ways to transform the solution into items such as plastic bags, and further exploring its anti-fungal and antibacterial credentials. It is also speaking to several London-based restaurants to source waste lobster shells for its processes.
Air-cleaning 'bio-solar' leaves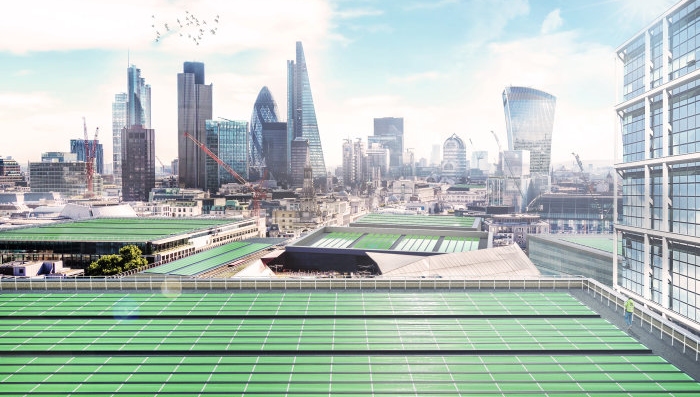 Innovations which could help urban areas tackle rising levels of air pollution are a regular feature in this round-up, with technologies such as CityTrees and air-purifying curtains having featured in recent months.
Building on this trend, scientists working as part of a partnership between Imperial College London and start-up Arborea claim they have developed the world's first "bio-solar leaf" – a solar panel system which uses minute plant life and clean power to filter the air. The rooftop solar panel system is developed using a special coating which cultivates microalgae and phytoplankton, both of which photosynthesise in low levels of light, boosting the output of the panels.
The first of the systems has the surface area of one average oak tree, according to the researchers who developed it, but can sequester CO2 and producing oxygen equivalent to 100 trees. It will be installed on the University's White City campus for its first real-world trial, with the hope that it will be found to have applications across other urban buildings such as office blocks, cinemas, shopping malls and leisure centres.
Algae-based carbon capture and storage
Also on the topic of algae, Canadian cleantech company Pond Technologies are working to upscale their micro-plant-based carbon capture and "recycling" model. Under the system, emissions from industrial facilities such as smokestacks are directed into large closed tanks called "bioreactors", which are filled with algae. Energy-efficient lighting, low-carbon heating and a sensor system are used within the reactors to ensure the plants are kept at the optimum conditions for carbon sequestering.
Once the process is complete, the air inside the reactors is purified before being released. The algae grown using this method can then be used to make new products such as animal feed, plant-based cosmetics, food additives or bioplastic.
Pond Technologies claims that one tonne of algae can sequester two tonnes of CO2. Following a series of smaller-scale, in-house trials, the firm is now hoping to build a one-million-litre facility, which it claims could sequester 2,700 tonnes of CO2e annually.
Oil from coffee grounds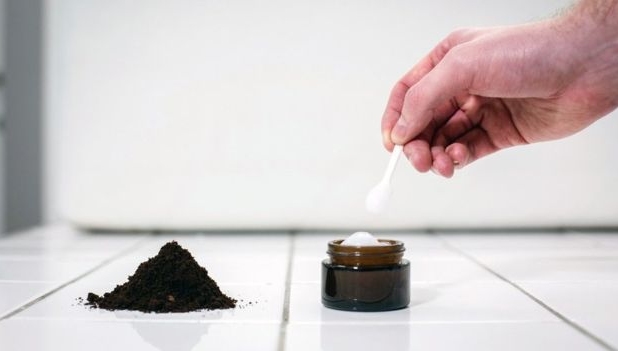 Palm oil appears in more than 50% of all supermarket products, from confectionary to cosmetics, but the commodity is linked to environmental destruction in global supply chains. Expanding palm oil and wood pulp plantations are the biggest drivers of deforestation in Indonesia and Malaysia, where many species, including the orangutan, are being threatened with extinction.
While some companies and brands are now beginning to use sustainably certified palm oil or to explore alternatives such as soybean oil or coconut oil, Scottish entrepreneurs Scott Kennedy and Fergus Moore have developed a closed-loop alternative with a lower water and carbon footprint. Through their startup, Revive Eco, they are striving to develop a process to extract and purify oils from coffee grounds in order to ensure they are of a quality fit to be used in new household products and foods.
Revive Eco has already succeeded in extracting the oils in small quantities and in purifying them but is now striving to scale up the process and develop a more advanced purification method. The business recently secured £235,000 of funding from Zero Waste Scotland (ZWS) and, this month, is running for a share of a £776,000 funding pot offered by the Chivas Venture competition.
Moore claims that the initial funding from ZWS will be enough to develop a large-scale pilot in Glasgow by the end of 2019. He is then aiming to launch a larger scale processing line in a "coffee-drinking hub" such as Paris or Rome.
Waste bread ale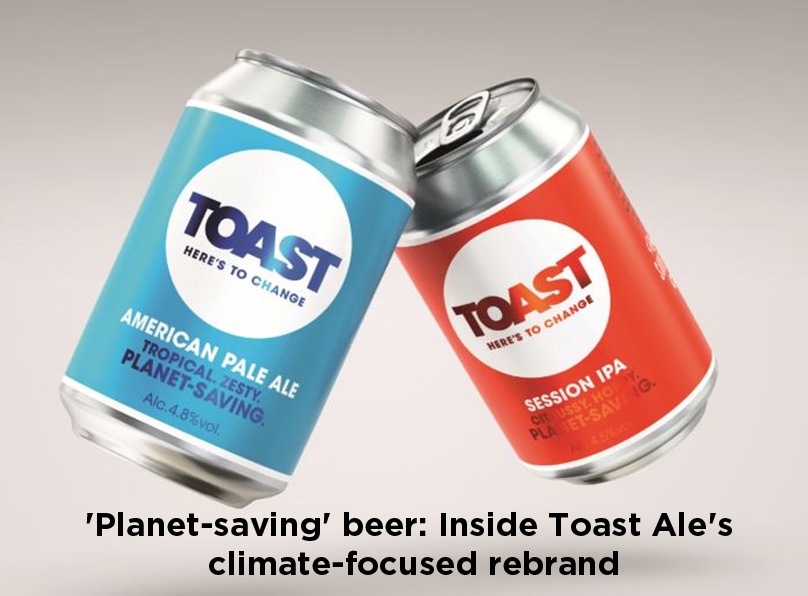 Following the success of its previous closed-loop ales and lagers, which have collectively diverted more than one million slices of bread from landfill, brewer Toast Ale this week launched a new organic amber ale brewed using waste bread.
Called 'Flour Power', the ale is brewed using surplus bread from bakery chain Hobbs House Bakery. The brewing process involves drying the bread in an oven for around an hour, before crushing it, steeping it in water, and mashing it. The water is then drained from the mashed mixture while the grains are rinsed from the top before the mixture is boiled and hops added. The ale is then cooled, fermented, conditioned and bottled.
The Flour Power is notably brewed using Citra and Azaca hops to give it a fruity and citrusy taste. Toast Ale has agreed to donate 5% of the profits from the sale of the ale to green campaign group Friends of the Earth, where it will be used to support the non-profit's climate action campaign.
Sarah George
© Faversham House Ltd 2023 edie news articles may be copied or forwarded for individual use only. No other reproduction or distribution is permitted without prior written consent.