Audi's supply chain shake-up and Wales' coal plant closure: The sustainability success stories of the week
As part of our Mission Possible campaign, edie brings you this weekly round-up of five of the best sustainability success stories of the week from across the globe.
---
Published every week, the new series charts how businesses and sustainability professionals are working to achieve their 'Mission Possible' across the campaign's five key pillars – energy, resources, infrastructure, mobility and business leadership.
From dozens of media outlets pledging to focus on the 'Climate Emergency', to the official opening of Scotland's deepest offshore wind farm, each of these projects and initiatives is empowering businesses to play their part in achieving a sustainable future, today.
ENERGY: Offshore wind farm opened as coal plant closure confirmed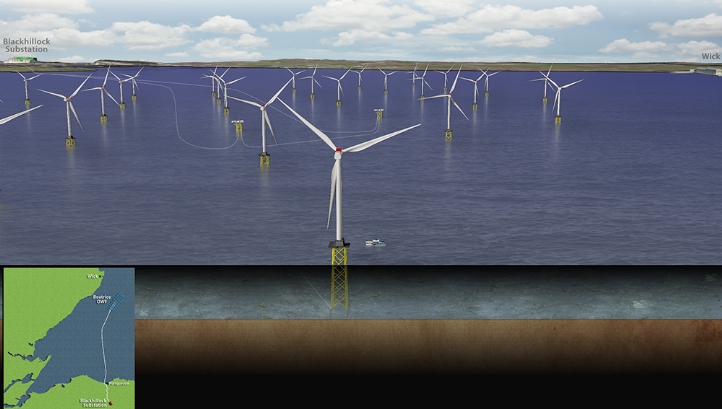 In July, the UK experienced its longest coal-free electricity generation run to date – 18 days, 6 hours and 10 minutes. The news came in the same month that SSE confirmed that it would close its Fiddler's Ferry coal power plant in Cheshire, in apprehension of the UK Government's 2025 deadline for removing coal from the electricity grid.
Continuing this trend, RWE this week announced plans to close its last UK-based coal power plant, Aberthaw B in South Wales, in March 2020. The company had operated the facility for more than 50 years and put the decision down to Government and investor-led market shifts in favour of clean power.
RWE's move was announced in the same week that the Beatrice Offshore Wind Farm – the largest offshore renewables array in Scotland – was officially opened. The 84-turbine wind farm cost £2.6bn to deliver and has a 588MW capacity. It is being jointly delivered by SSE, Red Rock Power and Copenhagen Infrastructure Partners.
"The UK has the biggest offshore wind industry in the world and this world-class offshore project paves the way for future development in Scotland and the UK to help decarbonise our economy while boosting jobs and growth," SSE Renewables' managing director Jim Smith said.
"Most importantly, Beatrice will save around eight million tonnes of harmful carbon emissions over its 25-year lifetime operation, making one of the most significant contributions across the UK in combating climate change and meeting our net-zero ambitions." 
RESOURCES: SodaStream launches refillable 'bottle for life'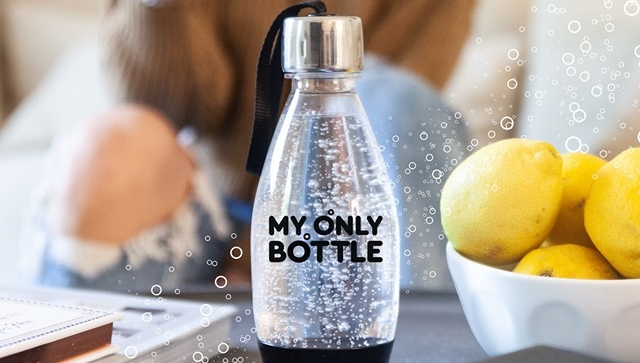 City to Sea estimates that the average UK resident used 150 single-use plastic water and soft drink bottles throughout the course of 2016 – a statistic which, when combined with the wider 'Blue Planet effect', has spurred waves of business action on creating refillable alternatives.
One company which has been taking action since before the ongoing 'war on plastics' began is SodaStream, whose decades-old business model relies on consumers carbonating their own beverages in reusable bottles at home. Taking its leadership stance in the refill space one step further, the company this week launched a more portable and durable version of its traditional bottles.
Called My Only Bottle, the 500ml vessel is designed to hold carbonated beverages and to be UV-resistant and dishwasher-safe – properties which lengthen its lifespan. It is also designed to be used safely during the carbonation process. The bottles retail at £9.99 each and will be rolled out across all 45 of SodaStream's markets to maximise its resource efficiency impact.
MOBILITY: Audi makes fresh sustainable aluminium pledge
Team edie often uses this section of the round-up to showcase a carmaker's new vision for portfolio electrification, or a particularly innovative new electric vehicle (EV). However, the reduction of in-use air pollutants and carbon emissions are just one part of making an EV sustainable, given that cars are often carbon-intense to make and contain minerals which are either in short supply or sourced from conflict areas.
In a bid to overcome these supply chain challenges, Audi has signed an agreement with aluminium supplier Hydro that will see only material certified by the Aluminium Stewardship Initiative (ASI) used to manufacture battery housing for Audi e-Tron vehicles. To achieve ASI certification, suppliers must meet a set of requirements for biodiversity protection, respecting indigenous people's rights, water stewardship and carbon emissions. Progress towards these requirements is tracked using a digital traceability mechanism, ensuring that end-user companies like Audi can access data at all levels of the supply chain.
"We want to offer our customers completely carbon‑neutral mobility by 2050 at the latest, and to do that, we need a sustainable supply chain," Audi's board of management member for procurement and IT, Bernd Martens, said.  "We therefore seek dialogue with our partners and, together with them, want to significantly reduce CO2 emissions along the entire value chain."
If the partnership proves successful, Audi will explore the possibility of requiring ASI-certification for more of its components. 
THE BUILT ENVIRONMENT: Infrastructure businesses team up to tackle net-zero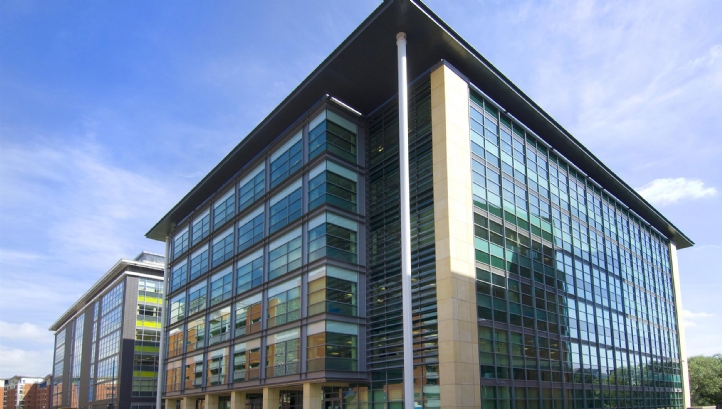 A lack of progress in decarbonising heat and implementing ambitious energy efficiency policies has served to position the built environment sector as a key hurdle on the road to net-zero. But, in the absence of clear policy support, many companies in this space are beginning to develop their own long-term decarbonisation plans – either alone or as part of a collaborative effort.
This week saw Mott MacDonald join that cohort of businesses, with the consultancy launching a joint initiative aimed at identifying the steps which companies across the sector must now take to deliver net-zero while minimising costs and maximising the social, economic and biodiversity impacts of their projects. Mott MacDonald hopes that the scheme, carried out in partnership with Skanska UK, Anglian Water, UKCIRC and the UK Green Building Council, will provide a whole-system approach to planning and delivery of net-zero projects of any size and in any UK region.
"Our aim is to bring together expertise from leading organisations across the infrastructure sector who share the belief that transitioning to a net-zero economy is not just essential, but achievable and beneficial," Mott MacDonald Group's strategic development manager Simon Harrison said. "It's about doing what is both right and good for business."
BUSINESS LEADERSHIP: Dozens of media outlets pledge to 'do justice' in covering climate change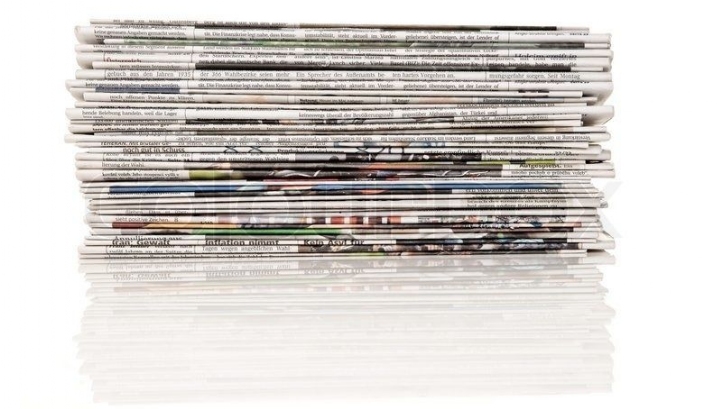 In a first for a national UK newspaper, The Guardian this May refreshed its style guide in order to urge writers to stop using the term "climate change" and to swap it for "global heating", "climate crisis" or "climate emergency".
Since then, dozens of cultural institutions, PR firms and broadcasters have followed suit – but the movement this week reached new heights, with 60 news publishers jointly pledging to "do justice to the defining story of our time" by "breaking the climate science". Called 'Covering Climate Now', the initiative has committed each of its signatories to delivering a week of climate-focused coverage, beginning on September 16. Supporters include the likes of CBS News, Huffpost and Italy's largest newspaper la Repubblica, as well as individuals such as Channel 4 correspondent Alex Thompson.
"We're not here to tell people what to write or broadcast – all that's required is for each outlet to make a good faith effort to increase the amount and the visibility of its climate coverage—to make it clear to their audiences that climate change is not just one more story, but the overriding story of our time," Columbia Journalism Review, which is organising the commitment, said in a statement.
Sarah George
© Faversham House Ltd 2023 edie news articles may be copied or forwarded for individual use only. No other reproduction or distribution is permitted without prior written consent.