Aviation fuel made from air and next-gen hydropower: The best green innovations of February 2021
Every month, numerous eye-catching and potentially transformational innovations are being developed to help businesses and nations turn their green ambitions into actions. Here, we round up six of the best from February 2021.
---
As February comes to a close, we wave farewell to a month that saw the edie team covering Cumbria County Council's decision to put proposals for a coal mine on hold, Sainsbury's' COP26 sponsorship deal and preparations for this year's Budget from Rishi Sunak. 
While mainstream news headlines have, understandably, focused on the UK's roadmap out of lockdown and global progress with Covid-19 vaccines, there have also been major environmental announcements from policymakers and businesses alike. On the former, the UK Government confirmed its post-Brexit plans for emissions trading and its environmental watchdog. On the latter, we saw Ford and Jaguar Land Rover commit to all-electric portfolios as 600+ businesses formed a new climate resilience network. 
All the while – despite decreased investments in some fields –  innovators have continued to develop or scale up new products, concepts and systems which could help corporates and governments to lead the development of a resource-efficient, low-carbon, socially equal world.
In this round-up, edie outlines six of the most promising green innovation stories from January 2021. 
Fuel-saving ships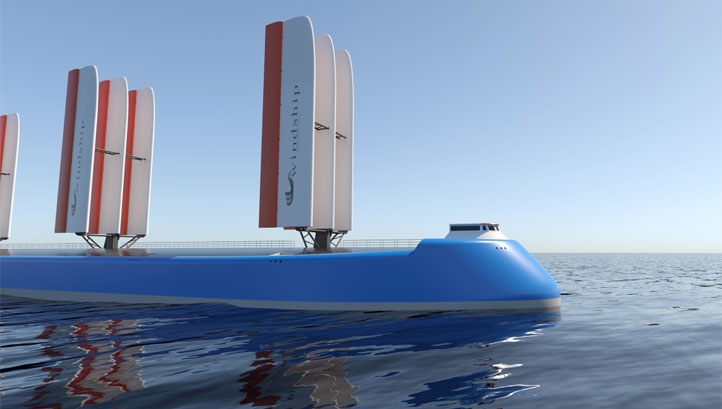 In a globalised world, shipping is essential for trade. But the sector is high-emitting and hard-to-abate – and it's growing. Shipping accounts for around 3% of global annual emissions and could generate 14% more CO2e in 2030 than it did in 2019.
In the same month that Maersk committed to launching its first carbon-neutral liner vessel in 2023, British firm Windship Technology revealed the results of initial studies into its triple wing rig. The rigid aerofoil sails are designed for bulk cargo vessels and commercial tankers, with designs based on wind turbines. They measure 48 meters but are designed to be stowed on deck. In the initial studies on the technologies, it was found that the rigs could help reduce a ship's fuel consumption by 30% in one year. A double-digit gain in aerodynamic performance was recorded.
Windship Technology is now seeking investment from both the shipping industry directly and private finance.
Motion capture for sustainability storytelling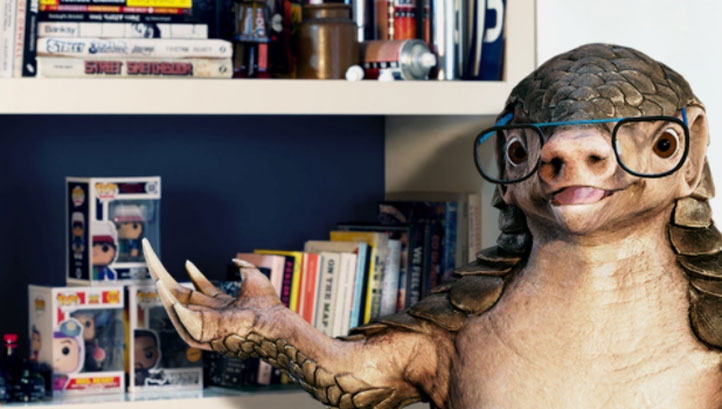 This feature often spotlights only the technologies and systems that are directly reducing the negative environmental impacts or boosting the positive environmental impacts, of businesses. However, we received news this month of how new motion capture technology is being used to help communicate the need for nature conservation and restoration with children and teenagers.
Charity On The Edge Conservation is using Doppelganger's motion capture tech to create virtual 'influencers' – humanised forms of endangered animals – and have them deliver vlogs. The hope is that the technology will deliver a more realistic pace and feel, capturing the hearts and minds of viewers, particularly those aged nine to 12 years old.
The charity's YouTube channel now features the initial videos from all three of the characters, namely a Pangolin, a Kakapo and an Aye Aye. There will be regular vlogs on the channel and, soon, each of the three characters will have their own Instagram and TikTok accounts. Content creator Bruna Capozzi and screenwriters Mark Huckerby and Nick Ostler are assisting with the project.
Seaweed-based packaging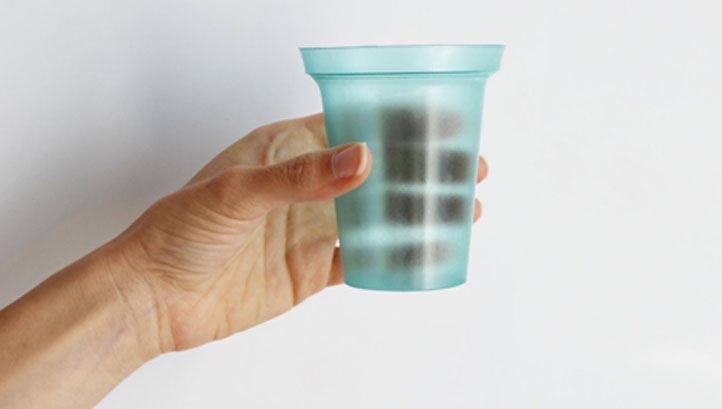 Everyone in the sustainability space will be aware of the urgent need to tackle plastic pollution relating to packaging. However, many food and drink businesses say they have trouble sourcing plastic-free alternatives that prolong shelf life and are made using food-grade materials.
Cambridge-based start-up SoluBlue is seeking to tackle both food waste and plastic waste in tandem. The firm has developed seaweed-based packaging that will break down within domestic compost bins within eight weeks, leaving no toxins. While many plastic-free, compostable packaging formats have been developed in recent years, SoluBlue's USP is that the material also stops food from rotting by absorbing excess moisture. Food housed in the packaging will dry rather than growing mould; trial results were particularly promising for cheese and fruit.
The business has received a funding boost this year by winning the top prize in the Postcode Lotteries Green Challenge, beating most than 650 other start-ups from across Europe. It will use the €500,000 prize fund to scale up its technology for pilot production among retailers.
The Challenge's second-place spot and €200,000 prize went to London-based Jiva Materials, which has developed a flax-based alternative to metal printed circuit boards. This alternative is allegedly easier to recycle, reducing waste and emissions from the process. You can read more about Jiva Materials in this past edition of the green innovations roundup.
Plant-based 'chicken'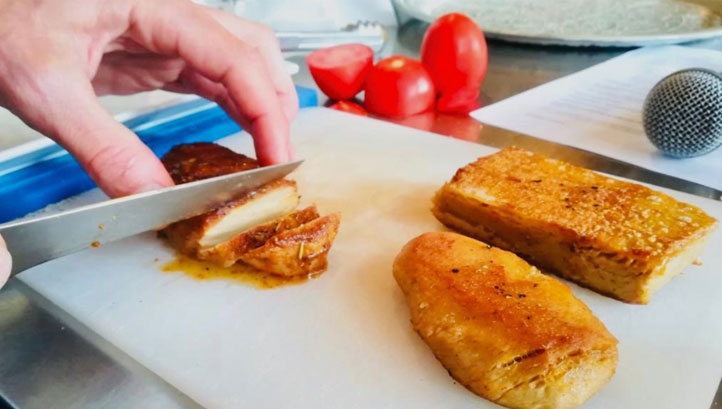 Veganism, vegetarianism, flexitarianism and other similar diets are becoming more common as consumers become more aware of the health, climate and animal welfare impacts of their purchasing habits. So, it's no surprise that the global plant-based protein market is expanding rapidly, with the likes of Unilever and Nestle having in-house teams dedicated to the sector.
In the same month that Beyond Meat announced new contracts with McDonald's and the corporate owner of KFC, tech startup Rival Foods partnered with plant-based foods portfolio LIVEKINDLY Collective in a bid to create "the perfect plant-based chicken".
Rival Foods is a spin-off of the Wageningen University & Research in The Netherlands and is providing the recipe and tech expertise needed to create the protein. It claims that its production processes require minimal ingredients and result in products with "unparalleled" texture. LIVEKINDLY, meanwhile, has the capability to scale up production and sales.
LIVEKINDLY has not speculated as to when the new product will reach retailers' shelves.
Aviation fuel made from captured carbon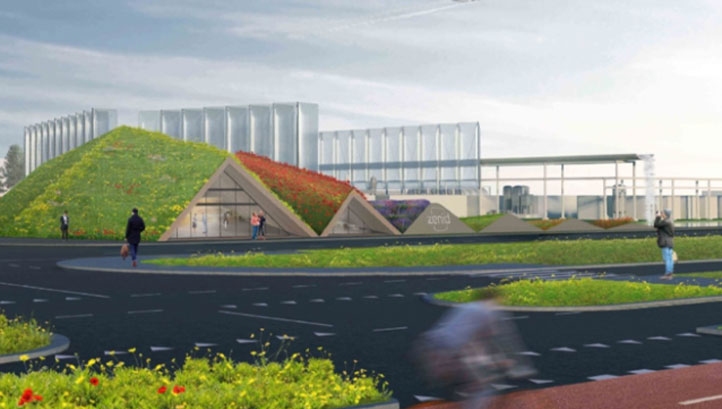 The debate about how best to decarbonise the aviation sector has been lively in recent months, with many businesses and governments outlining new measures to scale up innovations like electric aircraft, hydrogen planes and Sustainable Aviation Fuel (SAF).
SAF is often made using bio-based materials, either virgin or wasted. However, a consortium including Rotterdam The Hague Airport, SkyNRG Climeworks and Uniper are exploring a more innovative mode of production – using carbon captured from the air. The consortium is developing a demonstration plant on the Airport's estate whereby a direct air capture unit will feed a co-electrolysis unit. The unit will turn the CO2 and water from the air into syngas, which can then be fed into a modular reactor and turned into liquid hydrocarbons, ready for refining. Regionally sourced renewable electricity will be used to power the project.
The project is called Zenid. Project partners state that they have already conducted a feasibility study for the plant but have not provided an official timeline for delivery, or information about the potential fuel output of the demonstrator.
Pictured: An artist's impression of the completed facility.
Hills as batteries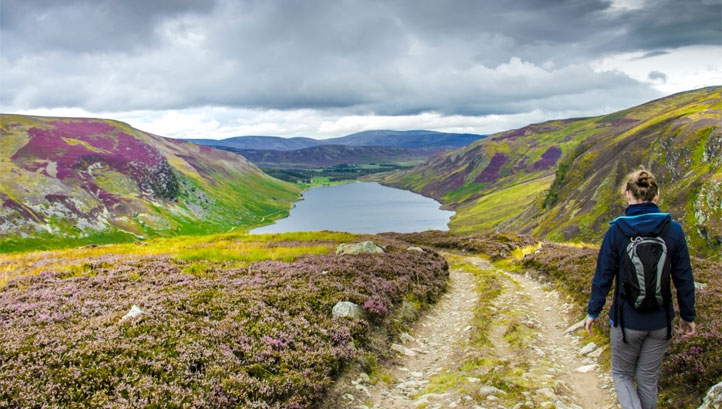 In one of the most widely reported green innovation stories of February 2021, RheEnergise unveiled plans for a pioneering hydropower system that could be embedded underground at hundreds of potential hill-based sites across the UK.
The firm's 'high-intensity' hydropower project plans use a mineral-rich fluid, more than two-and-a-half times as dense as water. This means that the same amount of electricity can be generated from slopes that are less than half as high as in traditional large hydro sites, minimising the intrusion they have on the nearby natural landscape. As in traditional hydropower projects, electricity is generated by turbines, powered by the liquid flowing downhill. The liquid is then pumped back uphill using surplus power, until extra generation is needed.
RheEnergise claims that there are around 700 UK sites that would be suitable for one of its projects. If all sites were used, 7GW of energy storage capacity would be realised.
edie Staff
© Faversham House Ltd 2023 edie news articles may be copied or forwarded for individual use only. No other reproduction or distribution is permitted without prior written consent.