Barclays' 'blue' finance and Tottenham's 'green' football kits: The sustainability success stories of the week
As part of our Mission Possible campaign, edie brings you this weekly round-up of five of the best sustainability success stories of the week from across the globe.
---
Published every week, this series charts how businesses and sustainability professionals are working to achieve their 'Mission Possible' across the campaign's five key pillars – energy, resources, infrastructure, mobility and business leadership.
Despite the economic shockwaves being felt globally as a result of the coronavirus pandemic, projects and initiatives which empower businesses to play their part in achieving a sustainable future, today, are continuing to launch and scale-up.
ENERGY: OVO partners with Eni to introduce smart-home tech to France
Aside from moving away from fossil fuels and towards renewables, a key facet of the energy transition is a shift towards demand-side-response and two-way transactions, in which homes and businesses are energy service providers as well as users and buyers. Just last week, Moixa announced that it had doubled it network of home-based batteries in Japan in less than a year.
This week saw OVO Energy partner with Italian multinational energy major Eni, in a move which will bring 'smart' energy devices to up to 10 million homes across France. The devices will be connected to OVO's Kaluza, a digital platform which enables them to respond to market signals and sends data back to the business in close to real-time. Kaluza is already in use in the UK as OVO strives to fit low-carbon and energy-efficiency-boosting technologies in five million British homes by 2030. Eni, meanwhile, is striving to achieve net-zero operations by 2030, in a commitment regarded as one of the most robust in its sector.
"Transitioning towards a clean energy system is the greatest challenge we face in the 21st Century," OVO's chief executive and founder Stephen Fitzpatrick said. "To succeed, we will need to develop new technology and to redesign the energy system around the consumer."
RESOURCES: Nike unveils new Tottenham kit made using 100% recycled fabric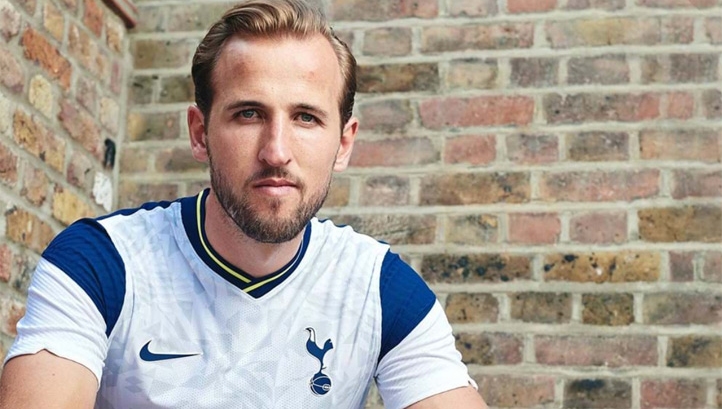 Image: Tottenham Hotspur
From The North Face's T-shirts made using littered plastic bottles to Burberry's outerwear incorporating recycled plastic fishing nets, fashion companies are working to integrate more recycled content into their synthetic items, in recognition of the environmental impact of virgin fossil-based materials. The Ellen Macarthur Foundation estimates that 98 million tonnes of oil were used to manufacture textiles in 2015.
In a further bid to raise the profile of recycled textiles, Nike has created its new Tottenham Hotspur strip using only recycled fabrics, made using plastic bottles. Football shirts are usually donated by Premier League clubs after just one wear, meaning that each side will get through dozens every season. Recycled polyester shirts have previously been introduced by Juventus and Manchester United.
Nike's vice president for football apparel Scott Munson said the new kits are a "modern take on the Club's traditional identity" and are in keeping with its previous environmental actions. Tottenham has notably planted more than 300 trees and tens of thousands of other plants across their training centre in a bid to inset carbon and boost biodiversity, as part of its 'To Care Is To Do' sustainability strategy.
MOBILITY: Octopus Energy joins electric taxi-van trials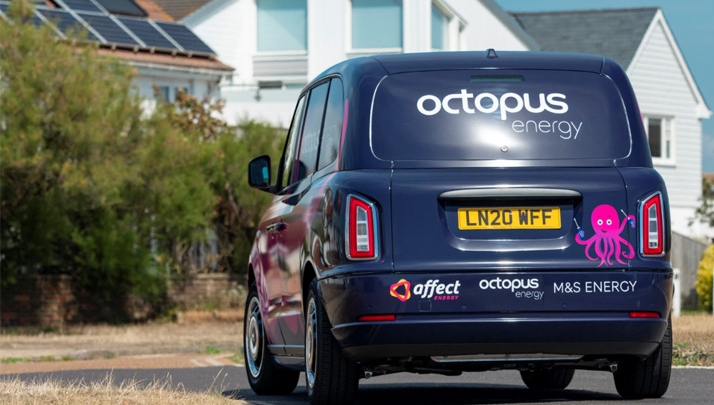 The Coventry-based London Electric Vehicle Company (LEVC) has received much positive press in recent times. After securing government funding, the firm is testing its newest electric vehicle – a converted taxi called the LV5 – with a number of corporate partners including DPD and Royal Mail.
Octopus Energy this week revealed that it was joining the trial of the innovative new 2.9-tonne vehicles. The vehicles will be integrated into the van fleet it currently uses to provide EV charging point installations to customers, with the utility firm testing their range and load capacity in real-world scenarios. LEVC claims that each vehicle can carry a load of 800kg, in addition to the driver, and that they have a range of 58 miles (pure electric) to 300+ miles (flexible hybrid). It is hoping to launch the final model in Q4 of 2020.
"As a renewable energy provider we are passionate about moving the world from fossil fuels to renewable power and this includes the transport sector – one of the largest contributors to CO2 emissions globally," Octopus Energy Services' chief executive John Szymik said. "Transitioning our own fleet to electric vehicles is one of the first steps in our plan to drive the electrification of transport."
THE BUILT ENVIRONMENT: Landsec unveils plans for 'UK's first' net-zero office development
The built environment has come to the forefront of policy attention in recent weeks, with Chancellor Rishi Sunak unveiling £3bn to improve the energy efficiency of existing buildings and Boris Johnson confirming £36m to help construction firms improve productivity and build quality while reducing emissions and raw materials use.
In the business space, FTSE100 property developer Landsec revealed that it is progressing plans for what it hopes will be the UK's first net-zero commercial building – an office block in Southwark, south London, called The Forge. The Forge will be net-zero on both an operational and embodied carbon basis.
Landsec has used a digital platform approach, whereby all components for the building are designed and ordered through one channel, alongside lower-carbon materials, to cut embodied carbon by one-fifth. As for operational emissions, the building will be supplied with renewable energy and has been designed to maximise passive heating, cooling and lighting.
In order to reach the business's 2030 net-zero target, Landsec's chief executive Mark Allan said, it "has to start making changes to the way it does things now".
BUSINESS LEADERSHIP: Barclays forges £5m partnership to promote marine conservation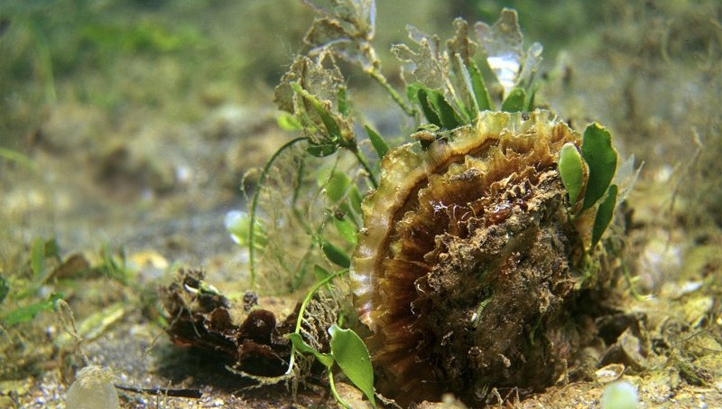 Image: Blue Marine Foundation 
Green finance has been a major talking-point as nations seek to 'build back better' after their Covid-19 lockdowns. In the past few weeks, finance majors including Morgan Stanley, Natwest Group, Credit Suisse, Moody's and Citi have all bolstered their commitments to climate disclosure and/or investment in low-carbon sectors.
Less discussed, however, is blue finance, despite the major impacts of climate change and nature loss on marine habitats. It is therefore promising that Barclays, after setting a new net-zero climate strategy covering investments and operations, has partnered with NGO Blue Marine Foundation to funnel £5m into ocean conservation. The partnership will see Barclays support the Foundation's projects abroad, designed to combat overfishing and create nature reserves, as well as its UK-based work to restore oyster beds. This latter initiative, in the Solent, aims to sequester carbon through the restoration of salt marshes and seagrass, while also championing sustainable seafood production.
Barclays' global head of sustainability and ESG Elsa Palanza called the partnership "unlikely and exciting".  She said: "As a bank, if we are to take the climate crisis seriously, we must be responsible for our own financing activities, but we also have the opportunity to support and strengthen the natural ecosystems that are best positioned to regulate our climate, and provide critical resources for human health and livelihoods."
Other organisations working to scale up blue finance include Credit Suisse and The World Bank.
Sarah George
© Faversham House Ltd 2023 edie news articles may be copied or forwarded for individual use only. No other reproduction or distribution is permitted without prior written consent.