Barclays' net-zero target and a battery storage boon: The sustainability success stories of the week
As part of our Mission Possible campaign, edie brings you this weekly round-up of five of the best sustainability success stories of the week from across the globe.
---
Published every week, the new series charts how businesses and sustainability professionals are working to achieve their 'Mission Possible' across the campaign's five key pillars – energy, resources, infrastructure, mobility and business leadership.
Despite the economic shockwaves being felt globally as a result of the coronavirus pandemic, projects and initatives which empower businesses to play their part in achieving a sustainable future, today, are continuing to launch and scale-up. 
ENERGY: Green light for 50MW battery storage system in Wiltshire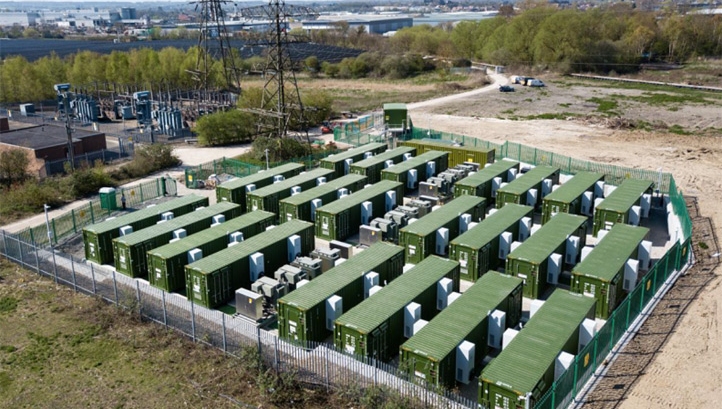 In the current climate, it is all-too-easy to forget that 2020 has, so far, been a boon for large-scale energy storage. In February, Shell unveiled plans for a 100MW battery in the West of England, while separate battery projects of 50MW each were ordered by Pivot Power for Oxford and Kent respectively. And just a few weeks later, Total published plans for France's largest battery storage project in Dunkirk.
Building on these successes, renewable energy developer Harmony Energy this week attained planning permission from Salisbury City Council for a 50MW lithium-ion battery storage project in Wiltshire. The array will be located on land adjacent to the city's electricity substation, providing balancing and flexibility services to National Grid as more renewable energy comes online and as electricity demand increases in line with population growth and heat and transport electrification.
Harmony Energy claims it now has more than 500MW of battery storage assets at construction-ready or development phases in the UK, in addition to its existing portfolio of operational technologies.
"With grid, land rights and most recently planning permission secured, the Salisbury project is now shovel-ready," the firm's director Pete Grogan said.
"This scheme will connect to the distribution network at 132kV, allowing more intermittent renewable energy from wind and solar projects to be installed onto the grid."
RESOURCES: Researchers identify plastic-eating bacteria
Certain kinds of plastics are widely regarded as some of the most linear materials in the world. Expanded polystyrene, flexible plastics and black plastics are all non-recyclable in traditional infrastructure, while PVC is likely to survive just two or three reprocessing cycles and PET between seven and nine.
Given these challenges, plastic waste is often burned – either for energy-from-waste in developed nations, or out in the open in developing regions, contributing to climate change – or landfilled.
The good news is that German researchers have discovered a strain of bacteria which degrades any polyurethane it touches, converting the material into carbon, nitrogen and energy. Documenting their findings in the journal Frontiers in Microbiology, the researchers explain that the bacterium was discovered in the soil of a landfill site rich in plastic waste, brought to the lab for breeding and then "fed" polyurethane diol.
According to the research paper, additional research and investment could bring commercial uses of the bacteria, called pseudomonas putida, to scale within a decade. The bacteria is likely to be more effective at tackling lightweight plastics and microplastics than large items, the paper states, but would still represent an "important step" for the circular economy, and for the mitigation of harmful pollutants in the food chain.
MOBILITY: MG supplies 100 electric vehicles to the NHS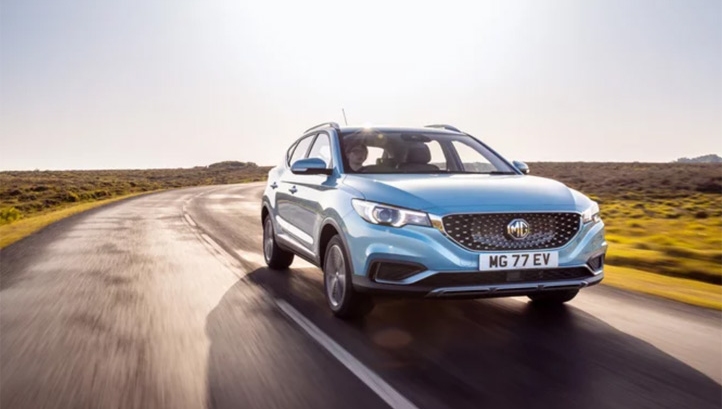 The question of how NHS staff should be supported to travel during the coronavirus pandemic has proven a pointed one for the UK Government and local authorities alike. But while large-scale plans were being developed and continue to evolve, several firms in the clean transport space have stepped forward for solutions. Santander is offering free bike hire to all NHS staff in central London and Brompton Bikes a similar service nationwide, while staff in Blackpool, Birmingham, Scotland and Wales are benefitting from free buses and coaches.
From the automotive sector, MG Motor UK has stepped forward to loan 100 fully-electric ZS vehicles to NHS vehicles for up to six months, at a reduced cost. The first six of the cars were supplied to Lancashire and South Cumbria NHS Trust, with the remainder set to reach their recipients within the next three weeks. According to MG, the ZS has a range of 140 miles and a charging time of 40 minutes when a rapid charger is used.
MG Motor UK's head of sales and marketing, Daniel Gregorious, said the supply deal is the company's "way of saying thank you to those selfless people who work so hard to keep us all safe" while pivoting its nationwide dealer network during lockdown.
Many NHS Trusts and other NHS agencies have notably set net-zero targets and strategies ahead of the national target, in recognition of the impact of rising temperatures and air pollution on human health.
THE BUILT ENVIRONMENT: Every roof in Utrecht to be 'greened' within two years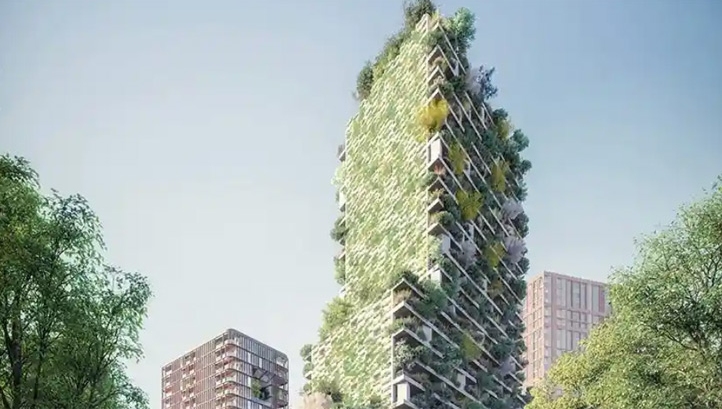 Last year, a scheme to install a city-wide network of "living" roofs for bus stops in Utrecht, the Netherlands, attracted media coverage across Europe, in tabloids, broadsheets and business publications alike.
Building on the success of these 316 living roofs in boosting biodiversity, wellbeing and morale, the city's local authority this month set a new requirement for all roofs to play host to either farms, gardens, mosses or solar panels by the end of 2022.
In order to support businesses and homeowners to comply with this new policy, colloquially dubbed "no roofs unused", a grant scheme subsidising 50% of the costs for homeowners, up to a maximum of €20,000, will be expanded next year.
Moreover, the municipality hopes that its creation of a "vertical forest" at a new building, under construction near Utrecht's central railway station, will provide an example for others to follow. This tower block alone will host 10,000 plants on its façade once it is completed in early 2020.
BUSINESS LEADERSHIP: Barclays sets 2050 net-zero climate policy, covering operations and investments
While many companies have paused or slowed sustainability-related communications or investments amid the COVID 19 crisis, Barclays seems to have taken the opposite approach, having launched a new climate strategy on Monday (30 March).
Building on an existing commitment to source 100% renewable energy globally by 2030, the strategy commits Barclays to achieving net-zero in its own operations ahead of the Government's 2050 national deadline, and across its portfolios in line with this ambition. Barclays has faced increasing pressure from green campaigners and investors in recent months over its financing approach, after a report last year by NGO ShareAction revealed that Barclays had invested more than $85bn into fossil fuel projects, making it the largest European funder and sixth largest globally. 
Elsewhere, the new strategy contains a commitment to provide £100bn of green finance by 2030 – £175m of which will be allocated to "environmental innovation" by 2025.
ShareAction's director of finance strategies Wolfgang Kuhn dubbed the publication of Barclays' new strategy a "win for investor stewardship in the UK" and is now urging the British bank to flesh out – and deliver upon – its long-term ambition.  
Sarah George
© Faversham House Ltd 2023 edie news articles may be copied or forwarded for individual use only. No other reproduction or distribution is permitted without prior written consent.