Batteries made from trees and blockchain to tackle deforestation: The best green innovations of July 2021
Every month, numerous eye-catching and potentially transformational innovations are being developed to help businesses and nations turn their green ambitions into actions. Here, we round up six of the best from July 2021.
---
As July comes to a close, we wave farewell to another busy month in the UK's sustainability space. The past few weeks have seen the edie team hosting the virtual Sustainable Investment Conference and Clean Energy and Transport Forum; covering the publication of the UK's Transport Decarbonisation Plan and the EU's 'Fit for 55' climate package; and exploring how sustainable Wimbledon 2021 was, to name but a handful of happenings.
All the while – despite decreased investments in some fields – innovators have continued to develop or scale up new products, concepts and systems which could help corporates and governments to lead the development of a resource-efficient, low-carbon, socially equal world.
In this round-up, edie outlines six of the most promising green innovation stories from July 2021. 
Software mitigating fashion waste
Fashion is a notoriously wasteful sector. The Ellen MacArthur Foundation estimates that a bin lorry of waste from the sector is sent to landfill or incineration every second and that less than 2% of the products produced each year properly re-enter the circular economy.
To help tackle waste at the sampling stage of product development, Browzwear has enhanced its 3D design software suite, enabling fashion brands to preview upcoming garments virtually, mitigating the need for physical samples. The software is integrated with Substance by Adobe and enables users to preview branding, material choices and embellishments.
July saw Avery Dennison Retail Branding and Solutions partnering with Browzwear to accelerate its rollout and the development of additional enhancements. The firm's director of digital transformation Brian Cheng said the software suite "enables brands to eliminate material waste, carbon emissions during transportation and time spent waiting for samples".
Chemical recycling for textile blends
Staying with the fashion theme, edie has long been following efforts to improve recycling technologies and infrastructure for textile recycling – particularly for textile blends. These materials are notoriously challenging to process mechanically but are accounting for an increasing proportion of the garments produced each year.
A potential solution comes from Berlin-based PHOENXT, which has developed a chemical recycling process for textiles that has been named as a leading innovation by Fashion For Good. The process involves shredding, washing and processing textiles before applying a chemical blend to accelerate fibre separation. The separated materials, such as polyester fibres and cellulosic pulp, can then be reprocessed. The process is solvent-free and PHOENXT claims that fibre quality is maintained.
Pre-production waste, post-industrial waste and post-consumer waste can all be processed by PHOENXT. The firm has contracts with Target, Kering, Lacoste and PVH Corp, which owns brands including Calvin Klein and Tommy Hilfiger.
Blockchain for sustainable forest products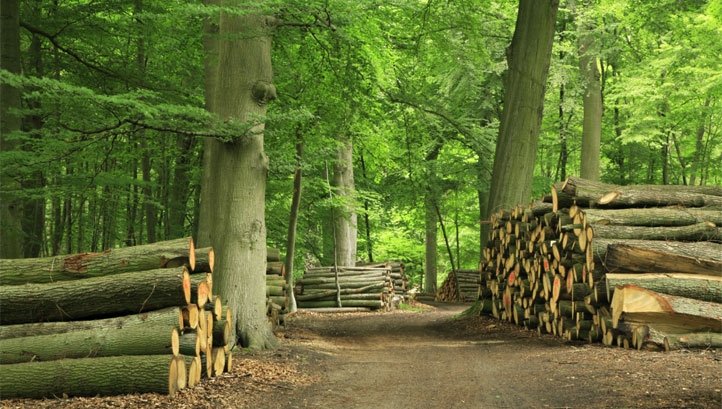 For several years now, blockchain has been floated as a technology that could improve supply chain sustainability. It can create a tamper-proof audit trail, enabling businesses and consumers to track each stage of the supply chain, collecting information on processes, ethics and environmental impacts.
Blockchain-inspired tech firm iov42 has this month launched a new 'Timber Chain' initiative, designed to help businesses and governments tackle irresponsible sourcing in forest supply chains, in recognition of the fact that up to 30% of timber harvested annually across the world is thought to be taken illegally. This illegal activity is generating losses of $15bn each year.
Timber Chain combines blockchain, which can track wood products 'from forest to shelf' with third-party certification. It also helps those managing forests to decide whether to fell a tree in the first instance. A trial case study has recently been completed, involving forestry, logging, sawmills, drying facilities, exporters, logistics firms and business buyers.
Batteries from trees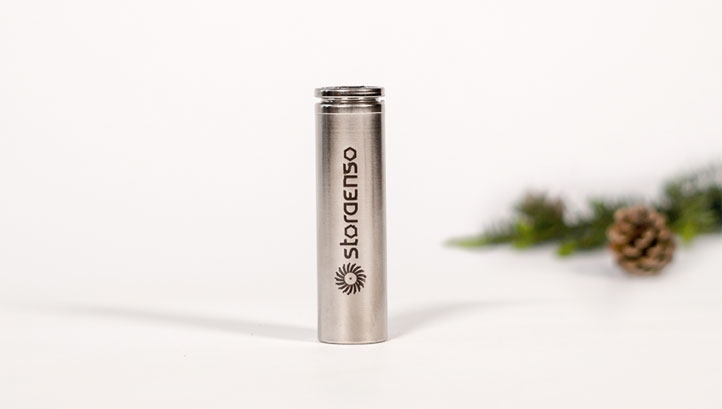 Sticking with the forest theme, materials firm Stora Enso has this month opened a pilot facility in Finland which will manufacture a wood-based carbon for use in batteries. Called Lignode, the material is produced from lignin separated from wood. It acts as a bio-based alternative to synthetic and non-renewable graphite commonly used in batteries.
In the first instance, the €10m facility will produce smaller batteries for use in consumer electronics and electric vehicles (EVs). In time, it is hoped that large-scale energy storage systems could be produced using Lignode. The manufacturing lines are based at Stora Enso's Sunila biorefinery, which has the capacity to produce 50,000 tonnes of lignin annually.
The announcement comes amid increasing concern about how the global battery market can be scaled, at the level needed to decarbonise sectors such as transport and to enable energy flexibility, without critical materials shortages resulting.
Lab-grown pork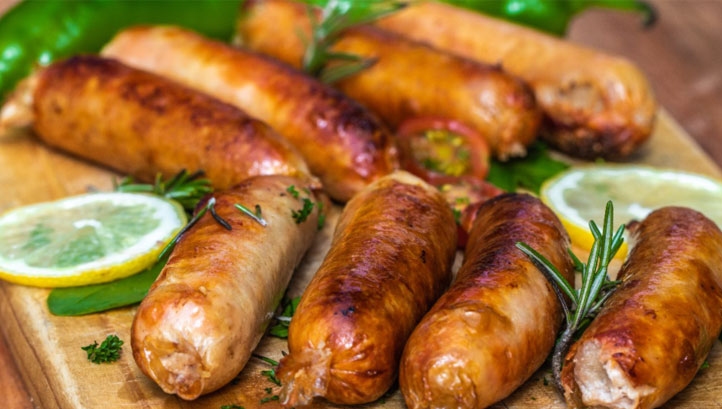 Back in January, the edie team identified lab-grown meat as one of the green innovations to watch this year. At the time, Singapore's food regulator had just approved the world's first lab-grown meat for public sale – chicken bites to be sold via Just Eat. Lab-grown alternatives have the potential to minimise food's carbon footprint and mitigate animal rights concerns.
After this round-up featured US-based lab-grown fish firm Wildtype last month, the edie team heard news this month from UK-based startup Ivy Farm, which has announced an ambition to become the nation's first commercial producer of cultured meat.
The company has launched a £16m fundraising round, in the hopes of launching a pilot R&D facility. The next step would be commercial production, to the tune of 12,000 tonnes of cultured pork each year by 2025. Ivy Farm's production process involves taking cells from animals and placing them in a bioreactor, along with vitamins and nutrients, as well as a 'scaffold', to which the cells attach. Meat can be produced in as little as four weeks.
Ivy Farm is already in discussions with the Food Standards Agency, which will have to approve cultured meat before it can go on sale in the UK. 
Sustainable greenhouses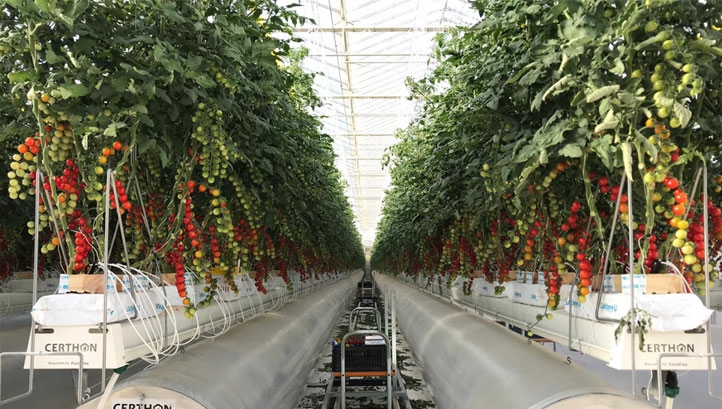 With the pre-event for the UN's Food Systems Summit having taken place in July, agri-tech has been a big focus area in the sustainability space.
One mover in this space is Pure Harvest Smart Farms, which this month began sending tomatoes to market from its new sustainable greenhouse in Al Ain, UAE. The firm uses technologies that are seven times more efficient than typical desert greenhouse farms and more than 30 times more efficient than traditional field farming, largely due to their ability to produce year-round. The techniques also minimise water use and eliminate the need for pesticides. Bumblebees are used instead of pesticides and artificial pollination.
Pure Harvest claims that its approach not only minimises the environmental impact of farming, but builds in resilience against climate risks and risks such as further pandemics, given how Covid-19 has disrupted international food supply chains.
Sarah George
© Faversham House Ltd 2023 edie news articles may be copied or forwarded for individual use only. No other reproduction or distribution is permitted without prior written consent.