Biden's offshore wind plans and France's plastic packaging ban: The sustainability success stories of the week
As part of our Mission Possible campaign, edie brings you this weekly round-up of five of the best sustainability success stories of the week from across the globe.
---
Published every week, this series charts how businesses and sustainability professionals are working to achieve their 'Mission Possible' across the campaign's five key pillars – energy, resources, infrastructure, mobility and business leadership.
As November approaches, momentum continues to build towards COP26. Businesses, governments and regions alike are all keen to showcase their green credentials in the meantime.
ENERGY: Biden plots path to 30GW of offshore wind by 2030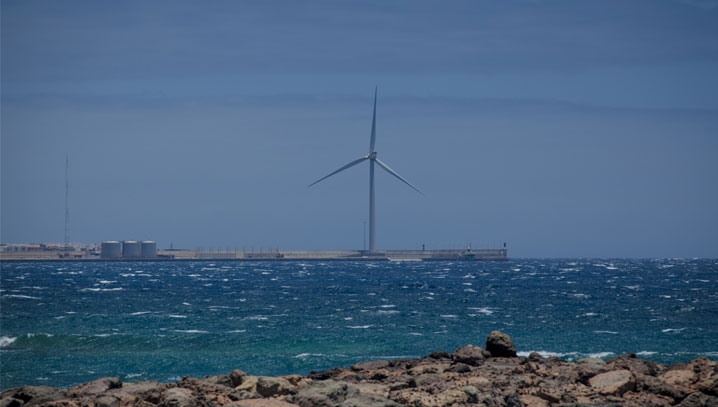 The US retained its top spot as the world's most attractive market for international renewable energy investment in the latest edition of EY's Renewable Energy Country Attractiveness Index (RECAI), published this week. Investment remained strong despite Covid-19 and this trend is likely to continue, due to the Biden administration's decision to re-commit the nation to the Paris Agreement.
Joe Biden and Kamala Harris this week met with the Bureau of Ocean Energy Management (BOEM), outlining how an ambition for the US to host 30GW of offshore wind capacity by the end of the decade will be met. It was announced that the BOEM will hold seven new offshore lease actions for sites off the east and west coast by 2025. These potential projects will be in addition to the 15 either under review at present or with reviews due for completion by 2025, which collectively represent more than 19GW of capacity.
US Secretary of Interior Deb Haaland said: "The Interior Department is laying out an ambitious roadmap as we advance the Administration's plans to confront climate change, create good-paying jobs, and accelerate the nation's transition to a cleaner energy future.
"This timetable provides two crucial ingredients for success: increased certainty and transparency. Together, we will meet our clean energy goals while addressing the needs of other ocean users and potentially impacted communities. We have big goals to achieve a clean energy economy and Interior is meeting the moment."
RESOURCES: France to ban plastic fruit and veg packaging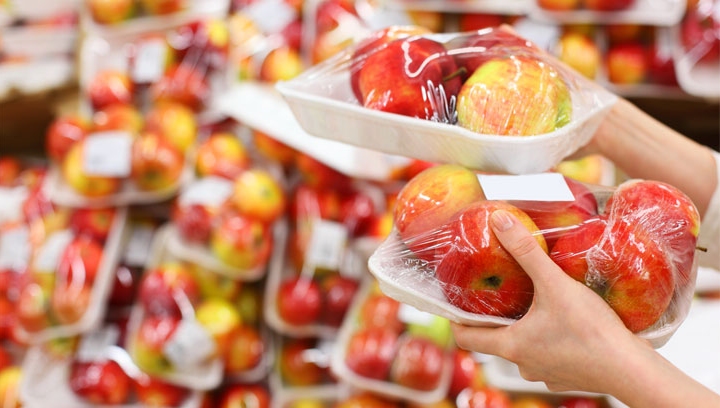 Last year, the French Government voted into effect an anti-waste law to support its ambition to end single-use plastic sales and distribution by 2040. Included were pledges to ban disposable cups, plates, cutlery, cotton buds, polystyrene boxes and plastic confetti.
Also, in a first step to reducing plastic used to package food, a motion to ban plastic packaging for fruit and vegetables was announced, and it was confirmed this week that the move will come into effect from 1 January 2022. Businesses will have a tolerance period of six months to use up existing packaging socks.
The ban will apply to all produce weighing 1.5kg or less, and to items which would see a significantly increased risk of deterioration if sold in bulk, like berries. This latter exemption is designed to prevent an increase in food waste.
MOBILITY: Autonomous electric pods set for UK trials from 2025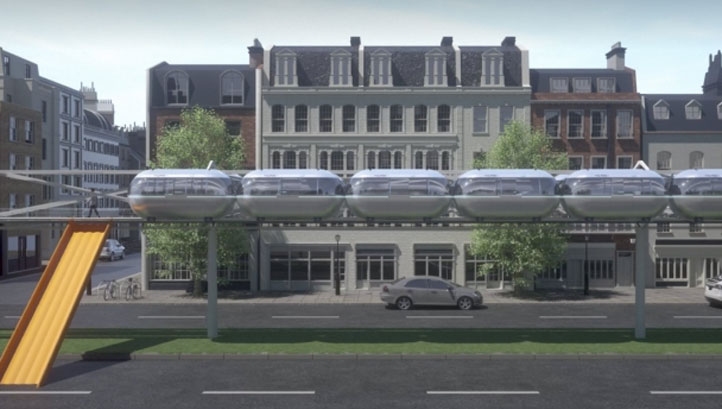 As we are all aware, electric vehicles (EVs) alone will not decarbonise road transport at the scale and pace needed while also solving other environmental and social issues; modal shift will be needed, and this means ensuring that people can access safe, affordable low-carbon public transport.
An innovative move in this space is the development of autonomous electric pods that can travel on road and rail. UK-based startup Urban.MASS has designed this technology, called floc, and this week announced plans to open the first operational system in 2025 at the National Railway Museum.
The pods can join together to form trains or they can be used individually, opening up possibilities for on-demand ride-hailing services as well as timetabled services. As well as saving carbon and congestion, the technology could save time, with its designers claiming that it costs 50% less than conventional urban rail and that it can be deployed in half the time.
Urban.MASS is hoping to host mass transit networks using floc technology in at least ten cities by 2030. Kampala, Uganda, is expected to host the world's first city-scale project, with the Ugandan Government having already confirmed support.
THE BUILT ENVIRONMENT: Pernod Ricard rolls out lifecycle analysis tool for retail outlets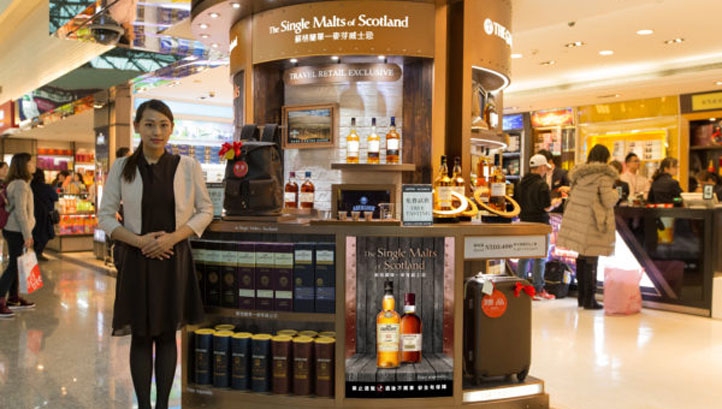 Multinational wines and spirits giant Pernod Ricard has featured several times on edie in recent months, primarily for its biodiversity-related supply chain commitments.
The business' Global Travel Retail (GTR) business has now announced a lifecycle analysis tool for all retail merchandising locations, including boutiques, gondolas and wall-bays, to be used to help planners minimise carbon and waste for all short-term and long-term locations. The tool has been developed in partnership with design consultancy PIE Factory and takes into account factors including supplier choice, materials, power consumption, logistics and modularity – whether facilities can be taken apart at the end of their use for reuse or recycling.
All of the company's new retail projects will need to be guided by the tool going forward. Plans are also underway to expand it to other entities within Pernod Ricard.
Pernod Ricard GTR's global head of retail design, Daniel Worboys, said: "We're beyond excited and optimistic about the potential of our lifecycle analysis tool in helping shape sustainable retail units. As data and innovation play an important role in the planning, management and evaluation of our efforts, it will help us track the progress of our contribution to our Group's wider targets."
BUSINESS LEADERSHIP: Gousto certifies as a B Corp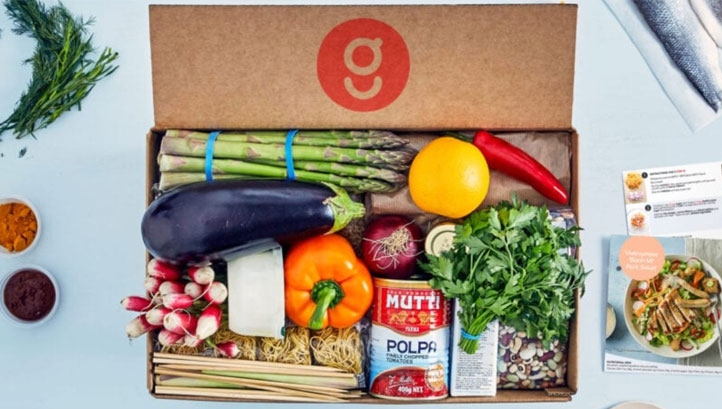 More than 4,000 businesses have certified as a B Corp, with the mark widely recognized as the highest standards of purpose-led business and sustainability. 
The UK is the world's fastest-growing B Corp community and businesses signed up include Innocent Drinks, Ella's Kitchen and Evian. This month, recipe box company Gousto joined competitors HelloFresh and Mindful Chef in the community, scoring a total of 83.4 points in the B Impact Assessment.
Ethical and sustainable initiatives taken by Gousto so far include reducing food waste to less than 1% in fulfilment centres, sourcing 100% renewable electricity for operations, committing to become a Real Living Wage Employer, partnering with Fareshare to redistribute surplus feed and running a campaign called 'Cookstarter', which supported independent restaurants in the UK during lockdown.
Gousto's chief executive Timo Boldt said: "We couldn't be happier about joining other B Corp partners with the same goal. Together we'll be making an even bigger impact than we could on our own, while encouraging other businesses to follow suit and find new, innovative ways to be greener."
edie hosted a one-hour webinar on B Corp certification last Thursday (7 October), answering FAQs about the process. The session was hosted in association with sustainability consultancy and edie's B Corp partner, Seismic. It also featured guest speakers from PZ Cussons, B Lab UK and edie's own publisher, Faversham House. The session is now available to watch on-demand, in full, for free. 
Sarah George
© Faversham House Ltd 2023 edie news articles may be copied or forwarded for individual use only. No other reproduction or distribution is permitted without prior written consent.