Bio-based Crocs and Illinois' zero-carbon bill: The sustainability success stories of the week
As part of our Mission Possible campaign, edie brings you this weekly round-up of five of the best sustainability success stories of the week from across the globe.
---
Published every week, this series charts how businesses and sustainability professionals are working to achieve their 'Mission Possible' across the campaign's five key pillars – energy, resources, infrastructure, mobility and business leadership.
With a cabinet reshuffle keeping key ministers in climate-critical roles, momentum continues to build towards COP25 in November. Businesses, governments and regions alike are all keen to showcase their green credentials in the meantime.
ENERGY: UK tops floating offshore wind pipeline
Floating offshore wind is primed for use in deeper water, where fixed foundations aren't possible. It can also deliver higher capacity outputs than traditional offshore windfarms. Equinor's Hywind Scotland project – the world's first floating offshore wind farm – delivered an average capacity factor of 57.1%. The capacity factor accounts for the ratio of actual energy output compared to the maximum possible output. In comparison, the UK average for offshore wind is 40%.
The technology is still in its infancy, but its experiencing something of a tipping point. Research by RenewableUK this week found that the pipeline of floating offshore wind projects worldwide would sit at 54GW if fully constructed.
Over half of this is in Europe (30.9GW), with the UK leading the world at 8.8GW. Outside of Europe, Australia has emerged as world leaders, with 7.4GW, following that, South Korea has 7.1GW and the US has a pipeline of 5.5GW. Taiwan has 1.5GW and Japan 1.3GW. China and Saudi Arabia are also planning notable movements in this sector.
RESOURCES: Dow works to deliver bio-based Crocs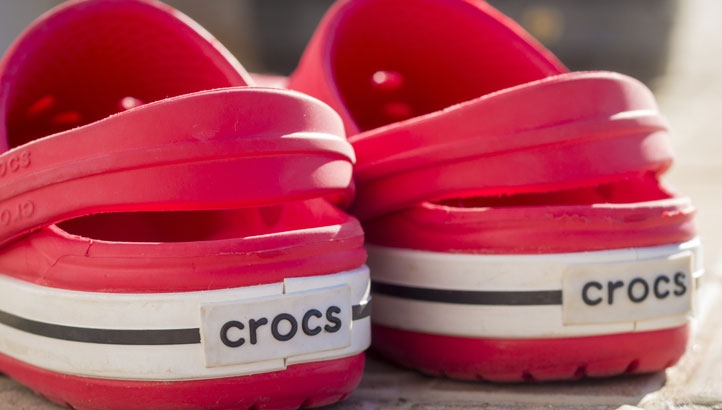 Crocs are well and truly back on the menu. Once derided as a fashion faux pas, the instantly recognizable footwear is enjoying a renaissance through influencers and Gen Z. With Gen Z increasingly concerned about the climate crisis, Crocs is also looking to address its carbon footprint as well.
Crocs is working with chemicals company Dow to integrate bio-feedstock as a replacement for virgin plastic produced from fossil fuels. While the carbon savings of this partnership are yet to be announced, it does build towards Crocs' journey of a 50% reduction in its carbon footprint per pair of shoes by 2030. The bio-based versions will be available next year.
Dow's business president for packaging and specialty plastics Diego Donoso said: "We're continually looking to collaborate with like-minded companies, such as Crocs, to support with their carbon reduction goals and work towards more circular solutions. We know that consumers are increasingly demanding more sustainable products and paying careful consideration to where their goods come from and how they are made."
MOBILITY: Scottish Water phased out diesel vans for electric replacements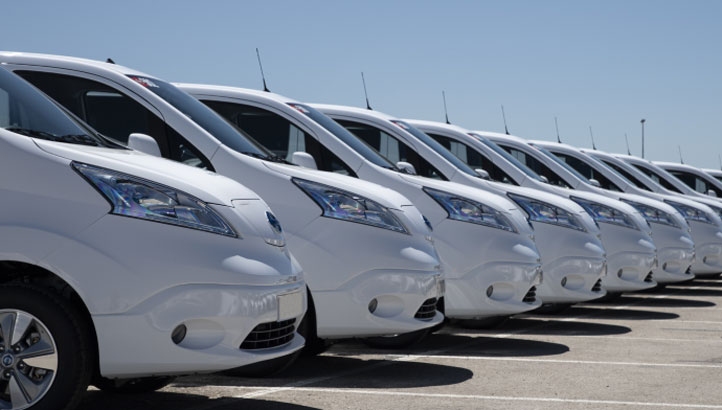 Scottish Water has previously pledged to become a net-zero company, with plans to achieve that transition established this time last year. One year on from that announcement, the company has invested in a new fleet of electric vans to help Scotland's water and wastewater services to reduce greenhouse gas emissions.
The fleet of diesel-powered vans which are coming to the end of their work cycle – and that clocked up 19 million miles annually – are set to be replaced with 20 new Nissan e-NV 200s that have been added to Scottish Water's wide fleet. They will be on the road by April 2022.
Scottish Water's fleet manager Elaine Pringle said: "We are now starting our journey to putting zero-emissions vehicles on the road – and planning for more. We operate a varied fleet with specific usage profiles, payload and towing requirements and equipment. We will now carry out our own real-world testing – including having access to vital charging infrastructure at workplaces and at home – to ensure the electric vehicle technology will meet operational requirements with no impact on customer service."
THE BUILT ENVIRONMENT: Illinois issues zero carbon bill to support low-income households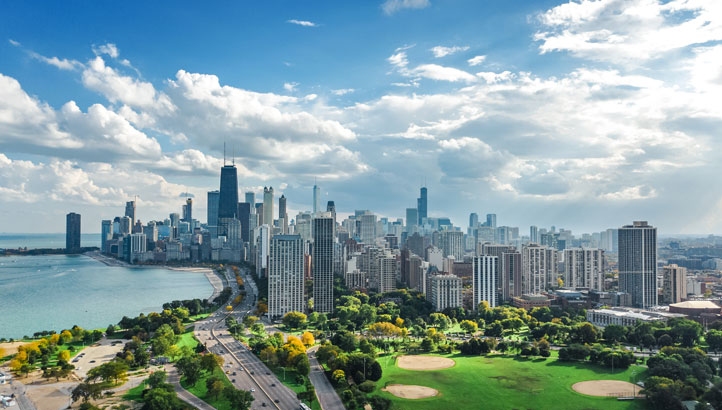 The built environment is limited to a singular building, it can also encapsulate entire cities and states. That's why we've decided to include the new landmark climate bill from the State of Illinois in this week's roundup.
Illinois is seeking to introduce one of the strongest state emissions reduction bills in the US, committing to becoming 100% carbon-free by 2045, with immediate pollution reductions in the interim and assurances that diverse communities have access to the new clean energy funding, jobs and job training in the bill. This includes increasing funding from the Illinois Solar for All funding from $10m annually to $50m annually to provide free solar and guaranteed savings for low-income families.
The Illinois Clean Jobs Coalition commented: "This urgent, job-creating plan puts Illinois on a path to a 100% clean energy future while providing a just transition for workers and communities historically dependent on dirty fossil fuels, enacting some of the toughest utility accountability measures in the nation, and creating jobs and wealth in Illinois' Black and Brown communities, which are often the first to suffer negative consequences of pollution but the last to reap the health and economic benefits of a clean energy future".
BUSINESS LEADERSHIP: edie's publisher targets B Corp status
A bit of self-promotion to end of this week's version of the success stories if that's okay. Faversham House, publisher of edie and Utility Week, has partnered with sustainability consultancy Seismic to support its mission of becoming a certified B Corporation.
Sustainability and B Corp experts Seismic will guide Faversham House through the rigorous certification process, which includes an in-depth assessment – the B Impact Assessment – into the impacts of its day-to-day operations and business model.
Faversham House chief executive Amanda Barnes said: "As a progressive, independent media group trusted by thousands of professionals, we work hard to have a positive impact on people's lives and the environment. The B Corp movement reflects our deep-rooted belief that one can do business and be a force for good at the same time, and we're excited to be working with Seismic on our certification journey."
Matt Mace
© Faversham House Ltd 2023 edie news articles may be copied or forwarded for individual use only. No other reproduction or distribution is permitted without prior written consent.