Biodegradable bottles and plastic-free microbeads: The 10 innovations backed by Sky Ocean Ventures
Sky's Ocean Ventures arm has selected 10 innovations - all designed to combat marine plastics pollution - to receive a share of a £6m impact investment fund.
---
In March 2018, Sky announced a £25m "anchor commitment" and the launch of Sky Ocean Ventures – an impact investment fund aiming to foster innovation by investing in entrepreneurs and start-ups that showcase scalable solutions to the 80-120 million tonnes of plastics believed to be seeping into oceans annually.
The first business to receive backing through the funding – and how the impact they could have on reducing ocean plastics.
this channel was Skipping Rocks Labs, which has made strides with numerous companies for its "Ooho" 100% naturally biodegradable membranes for liquids.
Building on this success, Sky has announced how it will allocate a further £6m of funding, jointly committed by itself and Innovate UK. Here, edie rounds up which innovations will receive a share of
Naturbeads
Bath-based start-up Naturbeads produces a biodegradable alternative to plastic microbeads, which were banned from products such as exfoliating scrubs, toothpaste and shower gels in the UK last summer.
The beads are made from cellulose, sourced from plants and wood, and have been developed at the University of Bath by the institution's professor of sustainable chemistry Janet Scott. When cellulose is housed in a container of personal care product, it is not exposed to the enzyme that cause it to degrade. However, once released into the environment, the beads break down naturally into sugars within a few months.
Scott has previously said that her main challenge in bringing Naturbeads to the mass market is upscaling production and bringing down their price point.  
Petit Pli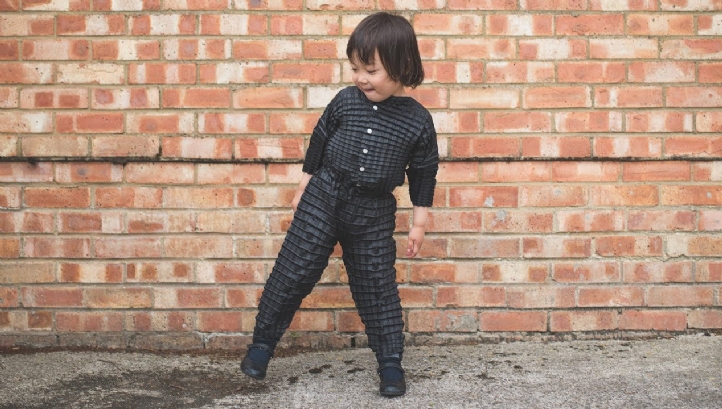 The fashion industry is widely regarded as a huge producer of waste, with more than half of the 100 billion garments produced globally each year believed to be landfilled within five years. Indeed, clothes, shoes and accessories to the value of £140m are believed to be landfilled every year.
In response to the issue, French fashion-tech firm Petit Pli has developed expandable clothing for children, made using recycled plastic bottles. Given that children grow up to seven sizes in their first two years, the clothing could have a significant impact on the number of garments needed to clothe an infant over time. Petit Pli currently only sells online and makes its clothing sets in three colours.
HD Wool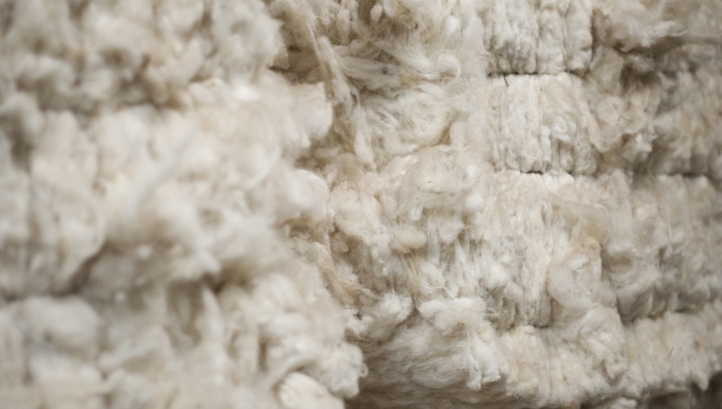 Insulation plays a key role in maximising energy efficiency and minimising bills across the built environment sector – but traditional polyester-based insulation materials shed plastic microfibres.
To that end, Yorkshire-based wool supplier H. Dawson has begun developing an "advanced" replacement for synthetic insulation, known as HD Wool. The material is made using natural wool and a mixture of other bio-based substances which give it breathable and antibacterial qualities. Crucially, the wool used to make the material is from non-mulesed sheep and is tracked throughout the supply chain.
Choose Water
Choose Water first received funding from Sky Ocean Ventures under its initial funding round, with the funding having been used to develop a prototype of a water bottle made from 100% bio-degradable and bio-compostable natural materials.
The result was a bottle consisting of a vacuum-formed paper shell and a plastic-free waterproof lining. The bottle's lid is made from steel – a material which has a recycling rate of 72% in the UK, compared with 44.9% for plastic – and can naturally biodegrade into iron oxide.
Choose Water expects the bottles to first hit retailers' shelves at the end of the year.
Flexi-Hex
In response to what they described as the "over-use" of plastic packaging used on products sent by post, Sam and Will Boex developed a flexible cardboard sleeve that expands to fit its contents. The duo first began selling the packaging to the board sports industry in 2018, and have since expanded the range to cover bottles and other smaller products.
The funding will be used to help launch versions of the packaging for other sectors that are typically reliant on bubble wrap.
Oceanium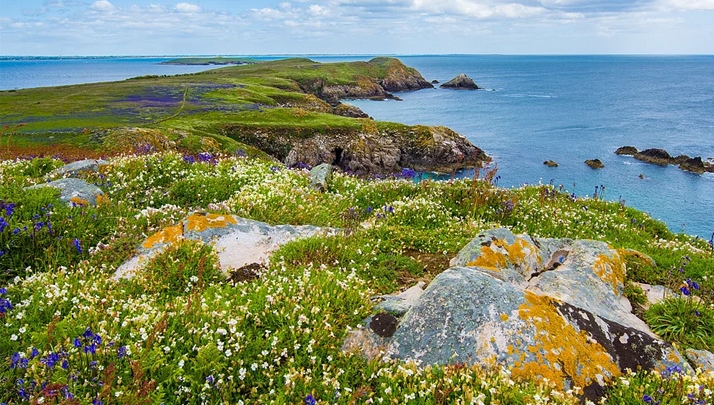 Based at the European Marine Science Park in Oban, Scotland, biotech business Oceanium is developing sustainable packaging, low-carbon food products and nutraceuticals made using seaweed.
The social impact start-up is currently in the R&D stage and is not selling any of its products yet, but claims that the financing will help it to bring its vision to the UK and EU markets. It hopes that its business model will not only serve to make the packaging and food industries more resource-efficient, but to create sustainable growth within the seaweed cultivation space.
Bagboard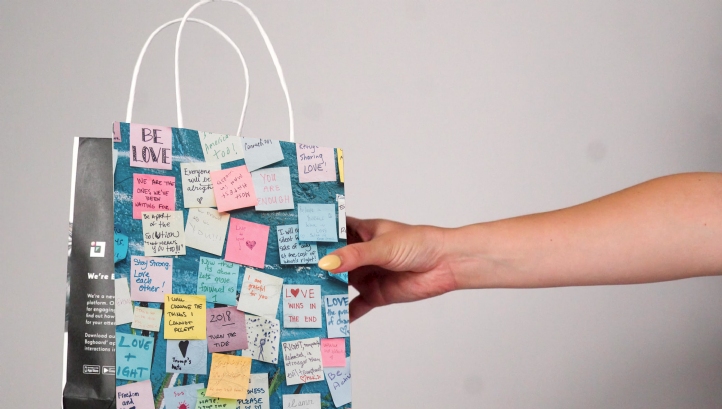 London-based advertising platform Bagboard offers independent retailers the chance to switch from single-use plastic bags to recyclable paper bags for free – on the condition that they let another brand advertise on the bags.
Through supplying paper bags, the advertiser also pledges to remove the equivalent of 100 plastic bags from oceans and waterways every time a consumer carries a bag. 
To date, 2,000 businesses have taken advantage of this offering – but Bagboard would like to expand outside of London, and the new funding should help it to do just that. Companies to have advertised through this medium to date include Missguided, Hello Fresh and Ocado. 
DAME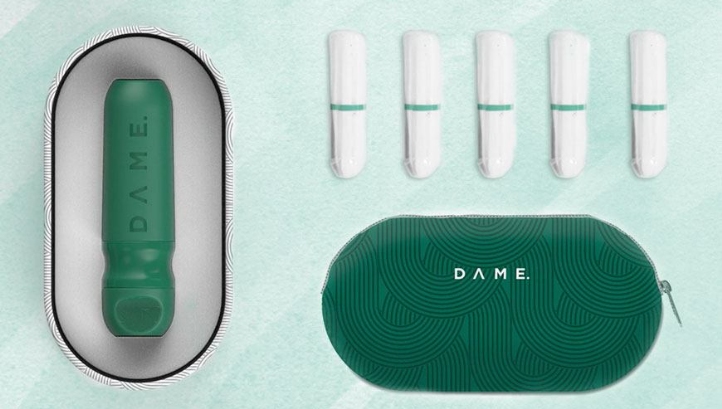 Around 4.3 billion disposable menstrual products are believed to be disposed of in the UK every year, with the majority of these items either containing or housed in plastic, according to City to Sea.
An alternative to these products comes from London-based menstrual product brand DAME, which has created a plastic-free tampon and reusable applicator. The applicator is made from Sanipolymers – bio-based materials which purport to be antibacterial, anti-microbial and biodegradable.
DAME products are currently sold in the UK only, through Waitrose & Partners, Boots and Content Beauty & Wellbeing stores, as well as on DAME's own website.
Phase Photonics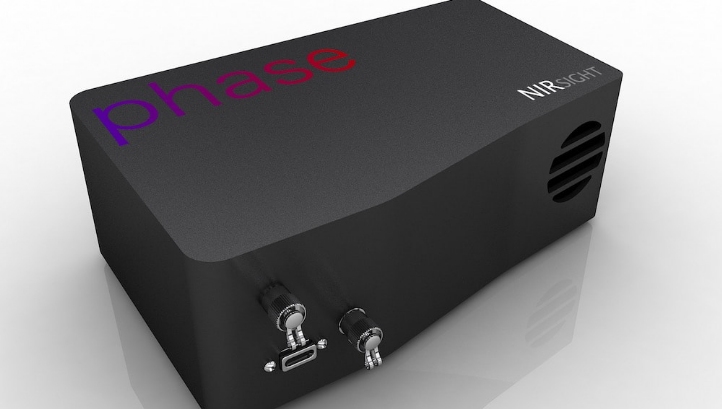 The UK's recycling rate for plastics has been stagnating around 49% for several years now, with one of the key challenges being a lack of technological solutions for sorting dark and black plastics by colour.
Northumberland-based Phase Photonics has, therefore, been working to develop a range of spectrometers and illumination systems that can be fitted in traditional recycling plants to improve the accuracy of sorting. The result is higher-value and higher-quality recycled outputs.
???
Sky has not yet announced the name of the tenth company which is being backed by the new round of Ocean Ventures funding. It claims that the biotech start-up will reveal its identity later this year, when the results of a new discovery are due for publication.
Sarah George
© Faversham House Ltd 2023 edie news articles may be copied or forwarded for individual use only. No other reproduction or distribution is permitted without prior written consent.