Birmingham's hydrogen buses and Levi's circular economy store: The sustainability success stories of the week
As part of our Mission Possible campaign, edie brings you this weekly round-up of five of the best sustainability success stories of the week from across the globe.
---
Published every week, this series charts how businesses and sustainability professionals are working to achieve their 'Mission Possible' across the campaign's five key pillars – energy, resources, infrastructure, mobility and business leadership.
Despite the economic shockwaves being felt globally as a result of the coronavirus pandemic, projects and initiatives which empower businesses to play their part in achieving a sustainable future, today, are continuing to launch and scale-up. 
ENERGY: Lotus switches to renewable electricity
Sports car manufacturer Louts made headlines back in May, when it unveiled a commitment to becoming a carbon-neutral business by 2028 and a supporting roadmap. It partnered with Centrica to deliver several of the roadmap's key elements, including an internal decarbonisation strategy and the delivery of electric vehicle (EV) charging infrastructure.
This week saw Lotus sign a renewable electricity deal with the utility giant, for the supply of 100% of the electricity used at its HQ and its other facilities. Electricity supplied under the deal is backed by Renewable Energy Guarantees of Origin (REGO) certificates. The deal also contains a flexible clause permitting Lotus to develop on-site renewable generation assets in the coming years.
Lotus' director of corporate strategy and product management Uday Senapati said the new strategy has gotten off to a "fast start" and called the signing of the contract a "huge first step" towards carbon neutrality.
"Next steps include working across our supply chain as part of our net-zero pledge, launching more zero-emissions vehicles as introduced with the Lotus Evija hypercar, and ensuring these vehicles are manufactured and distributed using the latest, sustainable technology and techniques," Senapati added.
RESOURCES: Levi Strauss unveils new 'circular' concept store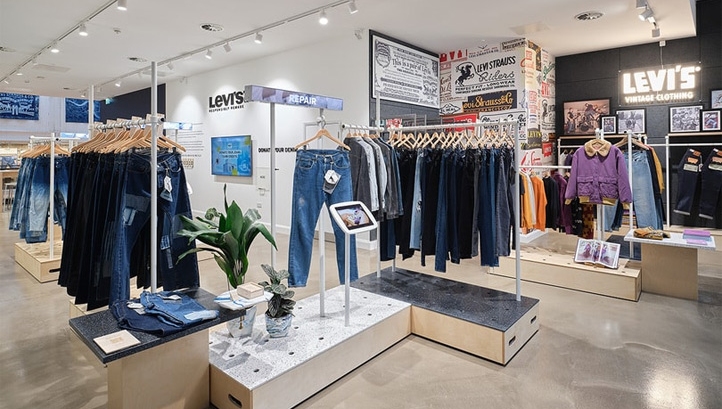 Fashion has a huge waste problem, with a bin lorry full of garments landfilled every minute, according to the Ellen MacArthur Foundation. The good news is that alternatives to the linear take-make-dispose models which define fast fashion are growing rapidly – and that the pandemic seems to have pushed brands and consumers towards resale, rental and repair, rather than acting as a deterrent.
One of the latest announcements in this space comes from Levi Strauss, which this week opened a new concept store in Soho, London, selling items made using its back catalogue. Customers can choose garments which are either faulty, returned or donated second-hand and put them in for repairs, customisation and tailoring. Items which were not in good enough condition to be sold as intended have been upcycled into bags, hats and other accessories, following the success of Levi's pilot range of recycled bags.
"The space serves as a new blueprint for an in-store consumer experience; a physical brand hub defined by creativity and a circular-economy concept making Levi's last even longer," the company said in a statement.
MOBILITY: Birmingham City Council and National Express partner for hydrogen bus roll-out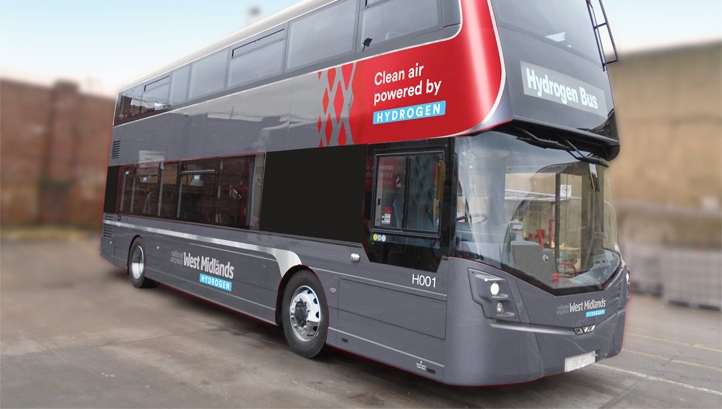 Real-world trials of the world's first hydrogen-powered double-decker bus officially began in Aberdeen earlier this week. And perhaps the vehicles could become a common sight across the UK in the coming years, as Birmingham City Council has partnered with National Express to place an order for 20 of the same vehicles.
Manufactured by Northern-Ireland-based Wrightbus, the buses can travel up to 300 miles on a single tank of fuel and can be refuelled in less than ten minutes. In the short-term, the environmental benefit of the buses will be felt in terms of air pollution – they only emit water vapour. As the UK's hydrogen production decarbonises, the emissions associated with their fuel will also fall. National Express West Midlands – which notably has a 2030 target to deliver a 100% zero-emission fleet – will begin introducing the buses to its fleet from April 2021.
"It has taken us two years to get to a point where we can ensure commercial viability for this type of fuel cell technology and it is great news for our city and the rest of the region,"  Birmingham City Council's cabinet member for transport and environment Cllr Waseem Zaffar said.
"This pilot is a significant step towards our net-zero carbon target and will provide Birmingham with a leading role in informing debate on supportive policies for zero-emission public transport at a local and national level."
THE BUILT ENVIRONMENT: Eight 'eco-homes' set for development near Colchester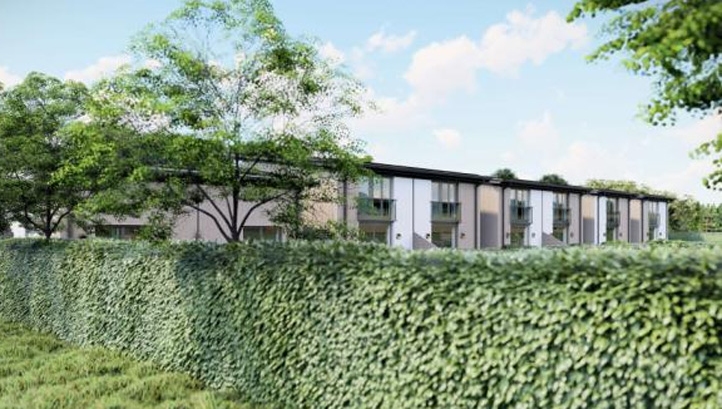 The Future Homes Standard will mandate housebuilders in the UK to fit all new properties with EV charging points, triple glazing and low-carbon heating and cooling by 2025. But some developers are already getting ahead of the curve, including 2008 Angora Bare Trusts, which recently submitted plans for an eight-home 'eco-street' in Copford, Essex.
The plans outline how each of the homes on the proposed development, called Grenestrete, will be fitted with an EV charging point and a rooftop solar array hooked up to a small battery storage unit. Thermal insulation and other built-in features will ensure that each property meets the highest SAP energy efficiency rating. Aside from the homes themselves, the development would feature trees, shrubs and hedges designed to boost biodiversity, and walking and cycling infrastructure.
"This is a development designed to achieve a potential future off-grid existence for energy and potentially water if necessary," the planning report states. In so doing, the development anticipates resource constraints in a post-hydrocarbon era."
BUSINESS LEADERSHIP: Budweiser Brewing Group UK&I completes shift to 100% British barley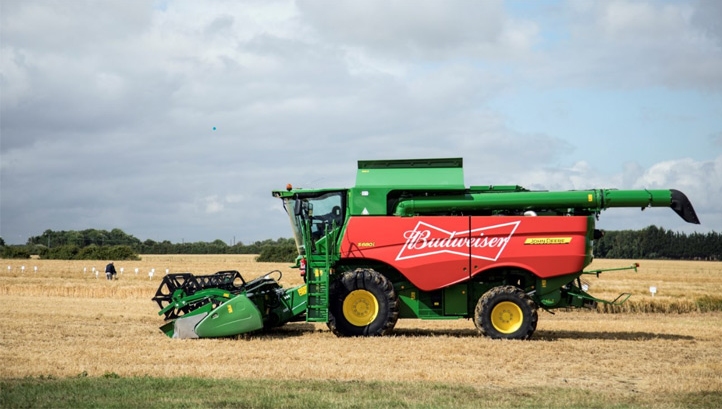 In light of Covid-19, many businesses are exploring new ways to build-in resilience to supply chains. Some are turning to new digital technologies like blockchain and AI to ensure strong trails of audit across multinational operations while others are looking to simplify or shorten supply chains.
Budweiser Brewing Group UK&I had begun embedding the latter of these approaches within its barley supply chain pre-pandemic, and this week announced that it has achieved an ambition of sourcing 100% of the barley used for its beers produced in the UK domestically. The shift will reduce emissions from transport, as barley does not need to be imported. It has also seen farmers across the UK trained in sustainable methods of producing Budweiser Brewing Group's own strain of grain, called 'Explorer'.
"We're so proud to announce that we've reached this goal despite the uncertainties of Covid-19," Budweiser Brewing Group UK&I's president Paula Lindenberg said. "Local communities are the lifeblood of this country, so we're absolutely committed to supporting them, creating more efficient supply chains and brewing the UK's most sustainable beers."
Sarah George
© Faversham House Ltd 2023 edie news articles may be copied or forwarded for individual use only. No other reproduction or distribution is permitted without prior written consent.