BlackRock's climate u-turn and futuristic cities: The sustainability success stories of the week
As part of our Mission Possible campaign, edie brings you this weekly round-up of five of the best sustainability success stories of the week from across the globe.
---
Published every week, the new series charts how businesses and sustainability professionals are working to achieve their 'Mission Possible' across the campaign's five key pillars – energy, resources, infrastructure, mobility and business leadership.
From futuristic cities in Japan and Senegal, to huge new solar farms in Spain, each of these projects and initiatives is empowering businesses to play their part in achieving a sustainable future, today.
ENERGY: Solarcentury secures funding to add 500MW of capacity in Spain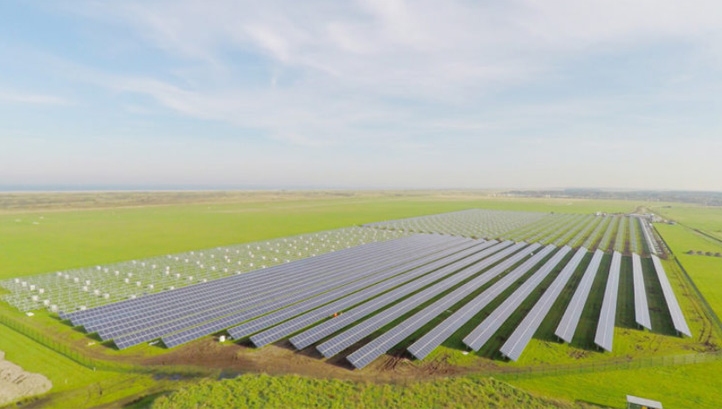 UK Export Finance (UKEF) faced a swathe of bad press in 2019, after research by the Environmental Audit Committee (EAC) found that 96% of the £2.6bn spent by the body to support energy exports abroad between 2013 and 2018 was funnelled into fossil fuel projects.
But it could be a case of new year, fresh start. Developer Solarcentury this week confirmed that it has secured a new €54.8m (£46.7m) banking facility to build two utility-scale solar plants in Spain – both of which will become fully operational in the second half of 2020. The funding is being jointly contributed by NatWest and HSBC UK, with UKEF supporting both banks.
Solarcentury's chief financial officer Neil Perry said the two arrays, in Cáceres and Alcalá de Guadaira respectively, will collectively produce enough energy to power 255,000 Spanish households.
"These are two of the largest solar energy generation plants ever to be developed in Spain and among the most important in Europe, with a financing model that is free from public subsidies while generating employment, respecting the environment and boosting the regional economy," Perry said.
RESOURCES: Period product subscription service goes plastic-free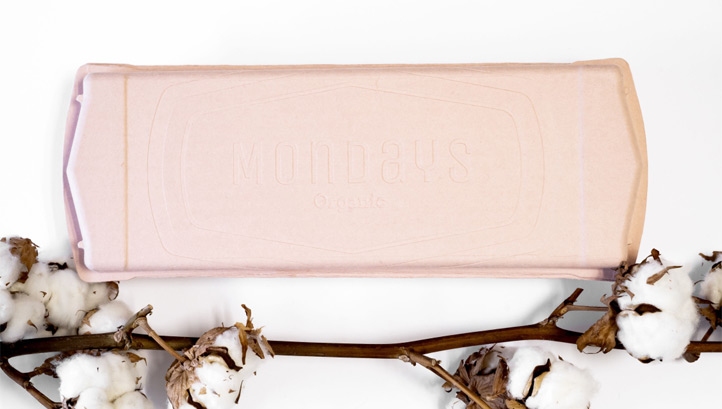 Around 4.3 billion single-use menstrual products are believed to be disposed of in the UK every year, with the majority of these items either containing or housed in plastic, according to City to Sea.
While some major retailers have announced plans to phase-out selected single-use-plastic components from their menstrual products, smaller challenger brands have, broadly, moved further and faster on the issue, releasing reusable cups or completely plastic-free offerings.
This trend continued this week, as menstrual product subscription service Mondays unveiled a portfolio of plastic-free packaging badged as "recyclable, renewable and biodegradable". Developed by packaging brand Colourform, the letterbox-sized, wood-fibre-based packaging purports to be made using only feedstocks from forests certified as renewable and responsibly managed.
"By setting a new, higher standard for circular economy packaging solutions we are leading by example," Mondays' co-founder Nancy Saddington said. "Consumers today don't want to have to sacrifice luxury or aesthetics when making a plastic-free choice."
MOBILITY: More than 170 low-emission buses to hit Spanish streets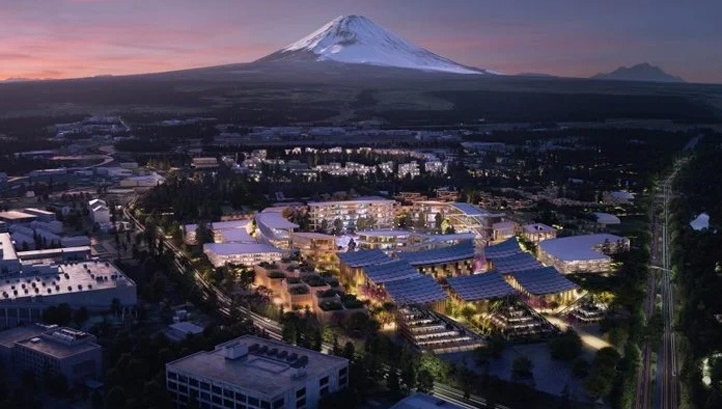 It's been a big week for green transport announcements here in the UK, with new low-emission bus projects being unveiled in Glasgow and London and Go Ultra Low piloting an electric vehicle (EV) scheme collecting Christmas trees for recycling.
Across the sea in mainland Europe, Spanish bus operator Grupo Ruiz' secured a €27.5m (£23m) funding pot from the European Investment Bank (EIB), which will be used to introduce 173 low-emission buses and three supporting charging stations across its routes in Badajoz, Madrid, Majorca, Murci, Salamanca and Toledo. Of the new buses, 32 will be fully electric and 141 will be powered by compressed natural gas (CNG).
Grupo Ruiz's chief executive Gregorio Ruiz said the new vehicles will be introduced in phases over the next 24 months.
For the EIB, the move comes as the Bank is striving to unlock €1trn of investment in sustainable development through to 2030 – a target it set after facing calls to divest from fossil fuels and bolster its green finance criteria.
THE BUILT ENVIRONMENT: Akon, Toyota, progress green city plans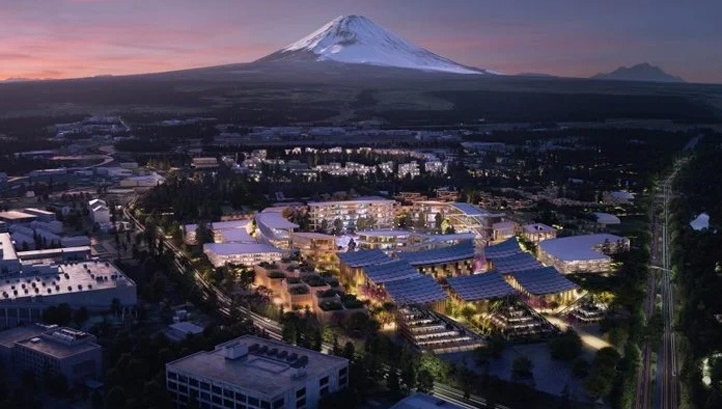 According to the UN, urbanisation and other megatrends will result in more than two-thirds (68%) of a ten-billion strong global population living in cities by 2050. 2050 is also the deadline by which global emissions must hit net-zero if the global temperature increase is to be limited to 1.5C, according to the IPCC. With this in mind, musician Akon and technology giant Toyota are both pressing forward with their plans to develop green cities.
Late last year, during a radio interview with Power 106, Akon revealed more details around his involvement in Senegal's Diamniadio Lake City – a futuristic township comprising domestic accommodation and a large financial district. Akon told of how he will use his money and expertise (having previously worked on a solar lighting project in some of Africa's lowest-income communities) to ensure the township is made using renewable materials, runs on 100% renewable energy, and uses resources such as energy and water efficiently.
More recently, Toyota published plans to transform a 175-acre site near Japan's Mount Fuji into a "prototype city of the future". Called "woven city", the site will act as a "living laboratory" for technologies such as hydrogen fuel cells, combined solar and storage arrays, autonomous EVs, smart home devices and low-carbon, resource-efficient building materials.
Ground is expected to be broken on woven city in 2021. Once complete, it will initially play home to 2,000 people – mainly residents, but also in-house researchers.
"Building a complete city from the ground up, even on a small scale like this, is a unique opportunity to develop future technologies, including a digital operating system for the infrastructure," Toyota's president Akio Toyoda said.
"With people, buildings and vehicles all connected and communicating with each other through data and sensors, we will be able to test connected AI technology, in both the virtual and physical realms, maximising its potential."
BUSINESS LEADERSHIP: Blackrock makes a U-turn and joins investor group pushing for climate action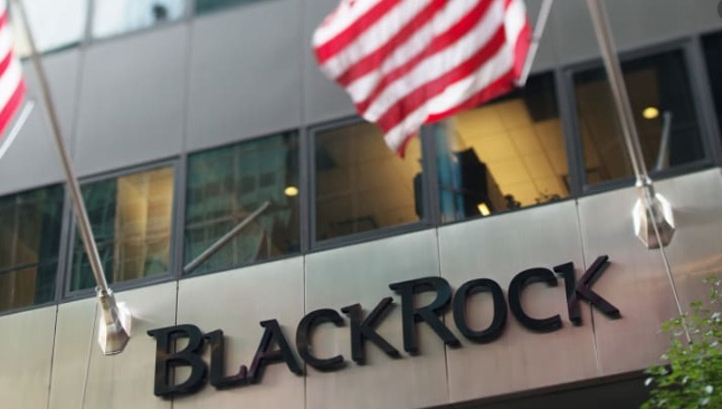 2019 saw the world's biggest investor, BlackRock, face mounting calls from activists to remove fossil fuel firms from its $6.9trn portfolio; to align its engagement with the Paris agreement; to back positive climate-related shareholder resolutions more than 10% of the time; and to heed the recommendations of Climate Action 100+ – an investor group advocating for finance to step up ambition and action on climate change.
After directly voting against several of Climate Action 100+'s shareholder resolutions in the past, BlackRock this week announced that it has joined the group, which represents more than 370 firms with more than $35trn in assets under management collectively. Experts including the Principles for Responsible Investment (PRI) believe that BlackRock's involvement in the initiative could be transformative, both for the firm's own climate approach and the wider impacts which financial institutions can have on polluting businesses.
"This is a natural progression of the work our Investment Stewardship team has done to date," BlackRock said in a statement. "We believe that evidence of the impact of climate risk on investment portfolios is building rapidly and we are accelerating our engagement with companies on this critical issue."
Sarah George
© Faversham House Ltd 2023 edie news articles may be copied or forwarded for individual use only. No other reproduction or distribution is permitted without prior written consent.