A more sustainable agriculture business
22/10/2015
Agriculture has gone green, and there are a number of different technologies available to better grow plants.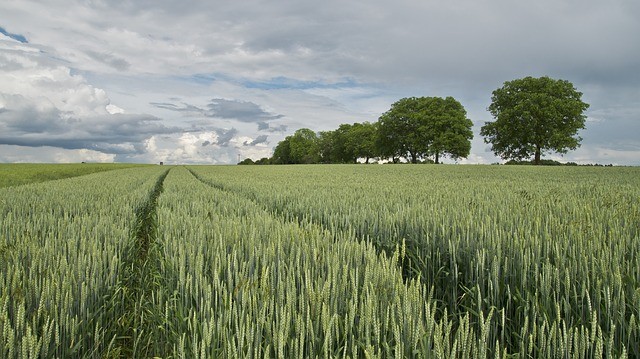 Everyone is doing their part to save the environment, but no one more so than farmers and others who grow their own food. Agriculture has gone green, and there are a number of different technologies available to better grow plants and get a higher yield once the harvest comes. Many of these methods are proving more effective than traditional growing techniques. The following three ways of growing plants are not only eco-friendly, but also incredibly efficient.
1. Hydroponic Farming
Hydroponic farming is the process of growing plants not in soil, but in water. The plants are suspended, and their root systems hang down into the water. The water is enhanced with nutrients, allowing the plants to draw the minerals they need directly from the liquid. This type of farming is very effective, allowing plants to be grown in normally inhospitable environments. Plans have even been made to implement this technology aboard space shuttles. It uses all of the water, resulting in up to 80% less water waste than normal farming methods. Certain Asian countries have put hydroponic farming to tremendous use in the production of rice and other staple crops.
2. Urban Greenhouses
Greenhouse planting has long been a way to grow crops that are out of season. However, modern technology allows planters to control humidity, light, temperature, carbon dioxide levels, air circulation, and much more. This gives them the ability to control growth rates and grow even more exotic plants than normal, increasing crop yields while using less water and resources than traditional farming methods. Because these urban greenhouses can be set up nearly anywhere, many suburban areas have begun to have community plots where the entire neighborhood comes together to grow their own vegetables and herbs.
3. Creating Biochar
Early Amazonian tribes would burn swaths of forest and mix the ash into their soil, creating a nutrient-rich form of dirt called terra preta. This, combined with 'resting' a field every few years, allowed them to practice sustainable farming in a limited area. Today, terra preta is called biochar and can be produced by superheating plant waste in a low oxygen environment. Combining this material into the soil encourages microorganisms that make it easier for the plants to extract nutrients from the soil, and also allows the ground to absorb more water.
With the planet's population growing faster than ever before, it's important that farming techniques keep up in order to sustain the Earth's population. However, for years people have practiced unsustainable farming techniques which put the soil at risk and compromise the environment. In order to be better stewards of the land, these three organic methods should be implemented in order to ensure the future survival of mankind.
As farming techniques grow more advanced, it's possible that humans will be able to colonize other planets and start colonies there. However, all of this is dependent on the implementation and practice of smart, eco-friendly techniques in agriculture.
Sarah Smith