A vertical world
03/05/2016
Earth is not flat so why are so many "green" projects stuck in 2D?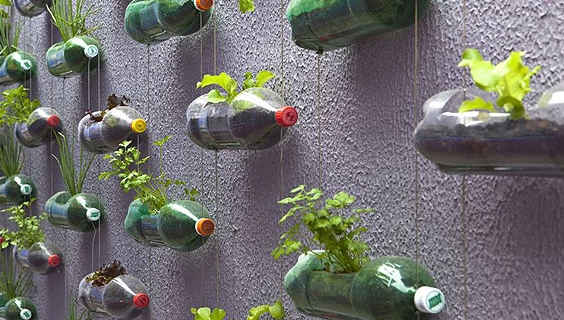 We live in a three-dimensional world, so why is it that everything we see about sustainable energy is two-dimensional? You know: fields full of solar panels, vast tracts of countryside covered by wind farms - that sort of thinking.
Why don't we start to add in the vertical dimension into our "green" thinking?
What is stopping a solar farm being built vertically up the side of a tower block, for instance? Instead of covering acres of agricultural land why not cover the thousands of square meters of wall space instead?
Why not build vertical gardens to help green our cities in the verdant sense of the word and help reduce the air pollution at the same time. Hanging baskets, window boxes, full on vertical gardens, roof top gardens - anywhere where you can hang a pot and grow green plants. The more green plants we can grow, the more gunk they take out of the air then when they die we can chip them, mulch them, turn them into compost or even digest them to make biogas. The more of those plants that are evergreen, the bigger the effect during winter as well.
I particularly like the one in the picture, as it combines recycling with "greening", plus it is simple but effective.
There's more space than we think when we add in the third dimension.
Keiron