Accelerating aviation's carbon reduction journey
31/01/2020
The role of offsetting within the aviation industry, how it will help achieve carbon-neutral growth and how businesses and individuals can take part.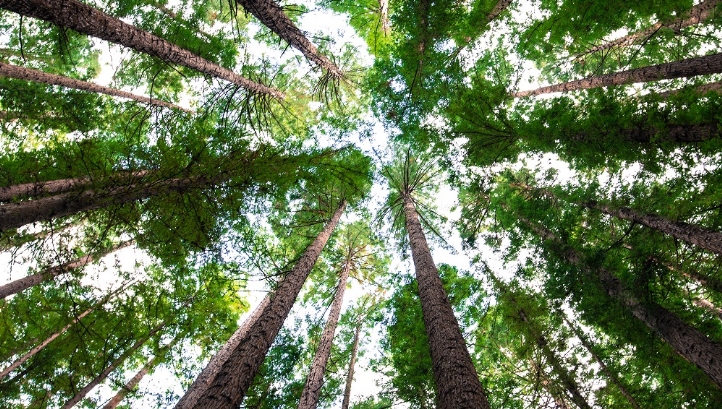 The UK's progress on environmental protection, from the banning of single-use plastics to the rapid development of renewable energy, is the result of constant forward movement by business, government and the public towards meaningful, lasting change, as opposed to one perfect solution. Addressing the impact of flying on the climate is no different. This is why the aviation industry is implementing immediate changes that reduce its impact now and provide a bridge towards long-term answers.
It is no secret that flying produces CO2 emissions and airlines are facing pressure to reduce them. What is less well known is that the aviation industry has already made significant steps to do so. Lighter aircraft, more efficient engines and improved operations have all reduced fuel usage, meaning the average journey today produces 50% less CO2 it did in 1990.
With continued investment, innovation, scaling up of existing technology and greater government-business cooperation, we will go even further – cutting net CO2 emissions to 50% of 2005 levels by 2050.
But getting there won't be easy. It requires further investment to make sustainable aviation fuels widely available, implementation of air traffic modernisation programmes by governments, and further research and development on future technology like hybrid and electric aircraft. We are working with urgency to bring new innovations to market, but some may still be years away.
That's why the aviation industry has turned to carbon offsetting as part of the solution.
The role of offsetting is simple: Compensate for or mitigate the CO2 produced from flying by investing in accredited CO2 reduction projects around the world. From funding reforestation to supporting sustainable energy projects, offsetting is another way to make progress right now.
The aviation industry is the first to adopt a global, sector-wide carbon reduction programme – in our case, developed through the International Civil Aviation Association (ICAO), the United Nation's specialised aviation agency. The Carbon Offsetting and Reduction Scheme for International Aviation, CORSIA, is the result of far-reaching collaboration between governments, businesses and climate experts.
Through CORSIA, the world's airlines will offset CO2 emissions from the growth in international flying above 2020 levels, ensuring we achieve carbon-neutral growth starting next year. CORSIA isn't perfect, and we are encouraging governments to go further by committing to offset domestic flights, for example. But with an estimated $40bn in new climate investment over the next 15 years, it is an essential step in creating accountability for CO2 emissions and then mitigating their impact upon the climate.
Some airlines also provide voluntary offsetting programmes to passengers when booking their ticket or checking in for a flight. But uptake remains low, with only 1-3% of passengers participating. We are encouraging airlines to make offsetting – and other beneficial measures like supporting the purchase of sustainable aviation fuels – an easier, more accessible choice for the passengers who want to reduce their personal carbon footprint.
Finally, we are seeing increased interest in offsetting corporate travel, with companies around the world recognising that sustainably flying is an important part of their broader environmental commitments. Airlines are starting to match that commitment, with Lufthansa Group recently announcing that travel on its corporate value fares will be carbon neutral starting in 2020, for example.
Critics of offsetting carbon emissions from flying argue that it is simply "paying to pollute". That fails to acknowledge that it is not the sole answer – but as one part of the solution, it helps us to make an immediate contribution to reducing CO2 emissions while we work on longer-term solutions such as new types of fuel and even electric aircraft. To help ensure programmes are effective, the International Air Transport Association has developed a set of carbon offset standards that will guide the world's leading airlines on how to introduce credible, independently validated offset programmes. Given the urgent need to address climate change, we don't want to leave any area to reduce net emissions untapped.
Every part of the aviation industry is playing a role in our plan to cut CO2 emissions in half, from airlines to airports to manufacturers to service providers. While the methods used to reduce our carbon footprint will change and evolve, particularly as new technology comes to fruition and offsets become less necessary, our collective the commitment to transform our carbon footprint will only grow stronger.
Michael Gill, IATA