Adnams: Our transition to 100% Renewable Electricity
21/12/2017
Transitioning away from polluting, finite fossil fuels to clean, renewable energy is something that a growing cohort of responsible businesses are doing. The likes of the Sustainable Development Goals, Science Based Targets, RE100, CDP and others have brought home the importance. More directly, we have always told the business case for sustainability in three elements: business resilience, cost saving, and brand reputation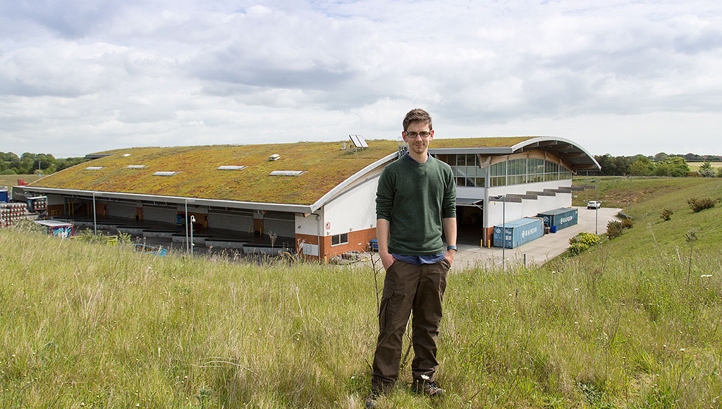 Switching to renewably sourced electricity ensures resilience by reducing our reliance on finite resources. It saves us cost (now and in the future) by reducing the financial impacts of climate change. And it underlines our commitment to responsible business, thus maintaining trust in our brand. That's crucial today more than ever: millennials are seeking out businesses that they feel are worthy of their loyalty.
Over the last few years renewable electricity generation in the UK has increased significantly and there are many businesses who have a proportion of their electricity from renewable sources now. But what about making it 100% renewable? We've been transitioning to 100% renewable electricity over the last few years rather than setting it as a distant target. In October 2017 we switched the last 1% of our company over to 100% renewable electricity…
We first began procuring our UK based zero carbon energy back in 2012 by actively working with our energy broker to buy from suppliers who use higher than average renewables in their fuel mix. Over the following few years the supply across most of our business increased up to 91%.
In October 2016 we switched the brewery & distillery onto its own 100% certified renewable electricity supply, whilst the rest of the company increased to 99% renewable, thanks to efforts by our supplier. Finally, a year later, we switched the rest of the Adnams business (including our offices, stores, managed pubs and Distribution Centre) to 100% certified renewably sourced electricity. In addition, we adjusted the brewery electricity tariff to use just natural renewables – so that's just using wind, solar and hydro.
In total this switch from grid average electricity has reduced our reported annual carbon emissions by over 1,000 tonnes of CO2, helping reduce our impact on climate change. This is equivalent to the footprint of an average family car travelling three million miles or the annual energy usage of over 200 UK homes.
As a sustainable business, we're keen to encourage the increased use and generation of renewable electricity in the UK, helping to reduce our impact on the planet and remove reliance on fossil fuels. It's part of our commitment to support a sustainable future to minimise the impacts of climate change that we are already seeing (for example increased nitrogen levels in our barley crop or more frequent flooding of our pubs). Other businesses are setting renewable electricity as a target for 2020 and beyond, so we are proud to be able to showcase our early adoption of this.
We're always exploring further options when it comes to renewables, including the transition to renewable heat. We are a bit limited by space to install renewable technologies directly at many of our sites, but by purchasing verified renewable electricity we are helping to increase demand for these sources and help transition the UK away from fossil fuels to clean, renewable energy - which we desperately need to do to combat the impacts of increasing global air temperatures.
Those business that both accept the world is a changing place and understand how to change with it are the best placed. As expertly put by Charles Darwin, "It is not the strongest of the species that survive, nor the most intelligent, but the one most responsive to change" which is a mantra that I, and Adnams, hold dear to our heart.
Richard Carter & Benedict Orchard