Are you veg-curious? The sustainability benefits of plant-based diets at work
16/08/2017
Vegetables seem to be having a 'moment' right now. While full vegetarianism or veganism remain off-putting for a lot of people, there is a rise in all kinds of almost vegetarian ideas and mini-movements.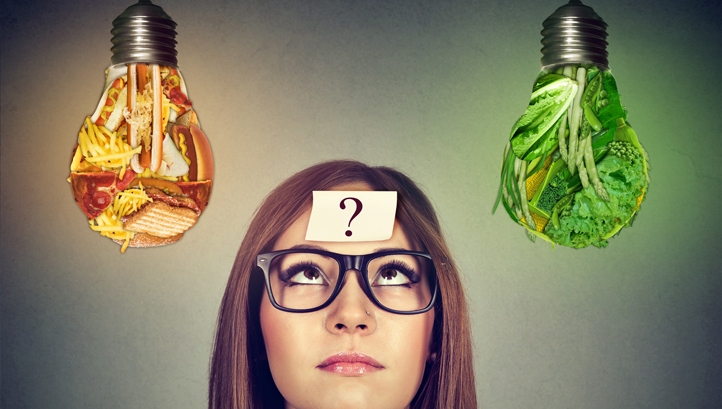 In the past year or so I have encountered flexitarian, semi-vegetarian, plant based, vegetable-led, plant-forward and vegcurious. I have heard all kinds of variations on those themes, and I'm sure there are others out there. All of them still include some meat and animal based products – like milk and cheese – but emphasise more vegetables and fewer animal products. For the sake of simplicity, I am going to refer to this as plant-forward food which seems to be one of the more established terms.
The names might be silly but the ideas behind them are solid, and it is not just talk. Some companies are already adopting plant-forward food, and it is being examined by many as a way of reducing our environmental footprint.
Our current diets and the agricultural system they depend on cause deforestation, strain our water resources and are a major contributor to greenhouse gas emissions. Depending on the analysis, agriculture contributes as much as 17% to global emissions with more through land use change (i.e. deforestation). The total contribution of agriculture and forestry accounts for around 24% of global greenhouse gas emissions. On top of all of that, over half a billion people are obese, while almost a billion don't have enough to eat. The system is clearly broken and something has to change.
We need to eat, but what we eat makes a huge difference. Animal based foods are significantly more resource-intensive and damaging to the environment than plant based foods. Around 40% of all of the grain we produce every year is actually feed to livestock rather than consumed by people. Cattle, for beef or milk, are particularly grain-intensive.
I love cheese and the occasional steak, but having animal products as a treat every so often rather than the foundation of every meal, would go a long way to reducing our collective environmental footprint. Overall, the livestock sector represents 14.5% of all human-induced emissions, by far the largest component of emissions from agriculture. A recent academic paper even argued the US could achieve as much as 74% of the carbon reduction required for their 2020 greenhouse gas target just by switching US beef consumption to beans.
Businesses are also taking steps to implement plant-forward diets within their own organisations.
Here in the UK, the BBC has announced 'Meat-Free Mondays' at its offices (to outrage from the tabloid press). The Physicians Committee for Responsible Medicine in the US goes a lot further by permitting only vegan food to be consumed in their offices. Google is also taking this very seriously, trialling a range of different plant-forward foods in its canteen to find 'power dishes' that can compete with meat in terms of popularity and demand.
Google are part of a wider initiative with Sainsbury's, Hilton Worldwide and Quorn led by the World Resources Institute to try to create the kind of systemic change that is needed if plant-forward eating is going to have a real impact. They are starting by trying to overcome some of the habitual and perception barriers that put consumers off from buying meat free options in supermarkets and restaurants.
And it's not just canteens and supermarkets, there is even a list of the world's top plant-forward chefs, the Plant Forward Global 50 are promoting gourmet plant-led cooking.
We will need more of these kinds of initiatives and more businesses to get on board if plant-forward diets are to be widely adopted. Meaningful change will take time, food isn't just fuel we consume – it is hugely important in our culture and lives. Meat or other animal products are at the centre of many iconic dishes, and some people regard a meal without them as being second rate. Vegetarianism and veganism have some negative baggage in the eyes of many that plant-led food will have to avoid.
Businesses that are serious about sustainability should be thinking about how they can contribute to this change and overcome some of these challenges.
We may eventually reach a future where animal products are taboo, seen as too wasteful to consume, or they may become an expensive privilege or a rare treat with plant based food forming the overwhelming majority of our diets. Either way we will not achieve a sustainable world without changing our agricultural system, and we won't do that without radically changing our diets.
Plant-lead diets offer a first step in that change that will be more palatable to people who are not ready to go vegetarian or vegan.
Oliver Burch is a sustainability consultant at Radley Yeldar
Radley Yeldar