BS 8001: a new standard to help organisations square the circle
31/05/2017
There is no shortage of publications and online resources covering particular aspects of the circular economy. Yet despite all this - and a few high-profile forward-thinking examples - it seems many businesses are still struggling to get started on employing circular thinking.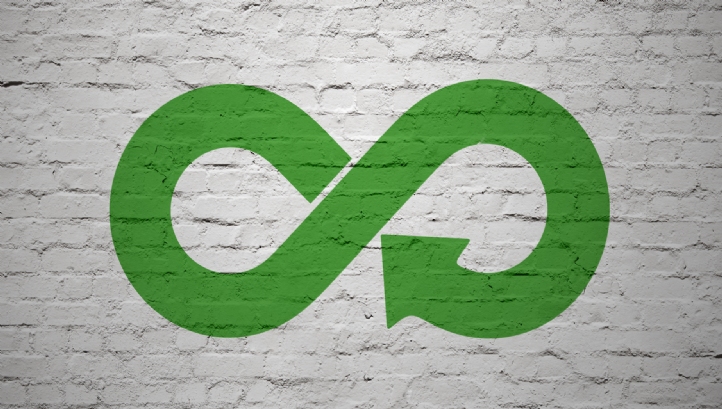 Which is why I am really excited to see BS 8001 finally come to fruition with its publication this week. Believed to be a world first, this new British Standard aims to help organisations take steps towards transitioning to a more circular and sustainable mode of operation. It is the culmination of nearly 2.5 years' work, involving over 60 technical experts from a variety of fields and sectors in the UK and overseas. Many elements of the standard have been informed by experiences and lessons learned from a range of first-mover organisations, both small and large, attempting to become more circular.
One thing to stress: BS 8001 is a 'guide' standard. This means it provides advice and recommendations in the form of a flexible framework, not requirements which must be met. You can't certify your organisation or product/service to the standard – or make any other claims of compliance. You are completely free to decide how aligned you want to be with the core principles the standard sets out. This was a deliberate decision – we wanted something which would be useful for all manner of organisations – from those starting out to those more advanced in their thinking who want to sense check their approach. Standards which don't 'specify' something may not look or feel like a standard – but many relevant to sustainability are like this (e.g. ISO 26000).
So, why a standard?
I am proponent of credible standards and believe they are one of the key tools we have at our disposal for helping to scale up sustainable practices. But at this point some of you may be asking yourselves: Why has a circular economy standard been developed? And, surely a standard can't possibly bring about the necessary thinking that's required to deliver the circular innovations we need to create sustainable value both now and in the future?
I believe the introduction of BS 8001 is very timely. For one simple reason – there is seemingly an awful lot of confusion that exists around the circular economy concept.
The idea of a circular economy proposes a real paradigm shift and a different way of thinking about the economy. As a result, various (potentially competing) interpretations of the idea have emerged across organisations, together with an abundance of terminology, often misused or used interchangeably (the term 'closed-loop' being a case in point). There is also an apparent lack of clarity over what a so-called business model is and isn't. This all adds to the complexity of a concept which frankly is already pretty complex.
First-movers in this space I spoke to were pretty positive about the idea of developing a standard. In addition to standardising the use of certain terms – they wanted something that could help them identify how the circular economy might be relevant and, more importantly, what their specific role might be. They also wanted clarity and direction on key factors which might affect their ability to become more circular. I know first-hand how important it is to have a little bit of structure to help you move forward in this space – not least navigating some potentially tricky issues (such as liability and insurance, competition law, presence of chemicals, waste regulation to name but a few) which may, if you're not careful, stop you in your tracks.
One circular business start-up we heard from also felt a standard would help them progress collaborative working across their value chain – which is key to a circular economy. They had faced challenges in the past with establishing new progressive relationships because when they reached out to prospective suppliers/partners they often didn't know what circularity was all about.
A means to an end
Nobody ever said going more circular would be easy. And whilst BS 8001 is by no means a silver bullet, it is an important step in the right direction.
This is not about being purist about the circular economy or wanting to make bold marketing claims, though. It is about providing a shared understanding of how to get started and enabling progress towards common goals – something which is sorely needed.
---
A great many people provided input into the standard but I would like to take this opportunity to give particular thanks to those on the drafting panel (Martin Charter, The Centre for Sustainable Design; Stuart McLanaghan, Eden21; Ella Jamsin, formerly Ellen MacArthur Foundation; Josh Fothergill, IEMA; Sam Reeve, Resource Association; Martin Brocklehurst, CIWM; Erica Purvis, IMechE; Louis Brimacombe, formerly Tata Steel; and Angus Evers, Shoosmiths) and Tom Digby-Rogers and Christina Allen from BSI.
Phil Cumming