Back to school: Capturing sustainability work opportunities
22/09/2017
In light of the Back to School period, London Metropolitan University's Sustainability Manager, Rachel Ward, describes how she managed to get her foot in the door and how today's students can do the same.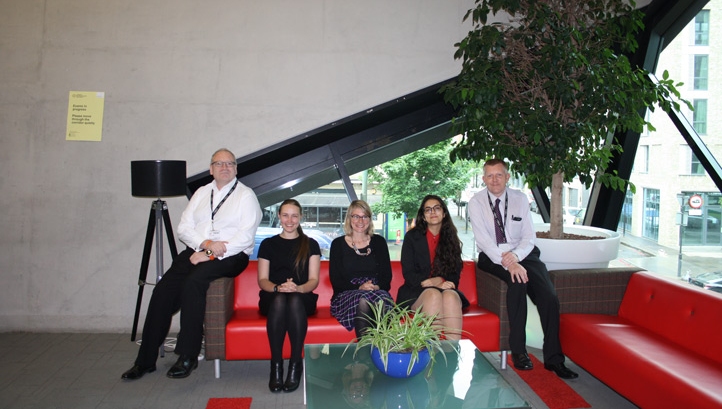 Sustainability is a rewarding career but it can be an area that is difficult to get in to. People get into sustainability from a wide range of backgrounds but one of the biggest barriers students across the sector is the lack of experience to get their first job.
This too was something I had issues with when I was trying to get my first job. I graduated with a degree in Chemical Engineering and a Masters in Clean Technology but had little experience so struggled to get work. To overcome this, I did voluntary work with an environmental charity and also undertook some further study using my place of work to gain practical experience. This eventually led to me getting a job in a consultancy but it was a long, hard slog!
As I know how hard it can be to get a foot in the door, I try to create opportunities for London Metropolitan University students to gain work experience. We run the National Union of Student's staff awareness scheme called Green Impact which trains students to be environmental auditors and they receive training from the Institute of Environmental Management and Assessment (IEMA) which is a boost for their CVs. We try and create opportunities in our Estates projects for students to get involved which not only provides work experience but helps us explore new ideas. For example, we undertook a project to upgrade the glazing at one of our buildings. Fourth year students on the Professional Diploma in Architecture course undertook a week long design charrette that explored how the fabric of the external skin of the building might be adjusted or upgraded to prevent this heat loss. The results of this were incorporated into the scheme.

MSc Low Energy Architecture students monitored the building before and after the glazing to measure improvements thermally and acoustically. This year we have had art students design wallpaper and artwork to brighten up some of our many corridors. The University also has an excellent graduate intern scheme and we've had three students through this scheme already who have gone on to jobs or further studies. Their backgrounds have been from International Tourism, Interior Design and Business Management all with a keen interest in progressing a job in the sustainability field which demonstrates the diversity of the job.
We've achieved a lot at London Met but one thing I'm particularly proud of is our new MSc in Corporate Social Responsibility and Sustainability course which starts in a few weeks. This is a great example of we can help our students become future Sustainability Managers. I realised the University didn't run a sustainability course but we had a number of modules that could be combined. We also have huge amount of practical sustainability experience to offer students in a living lab as we go through the process of "One Campus, One Community" which will see three campuses merged onto one. One of my key aims was to make the course as practical as possible so the course will include modules of sustainability consultancy, environmental economics and investment and human perspectives on organisations as well as opportunities for work placements. Unusually, as someone based in Estates I'll be lecturing on the Practical Sustainability module sharing our successes and what has been difficult. We'll also have guest speakers from industry so if fancy sharing your expertise and going back to University get in touch!
Rachel Ward