Central heating - efficient, or is there a better way?
10/04/2016
Is our current method of centrally heating homes as efficient as it could be or is there a better way?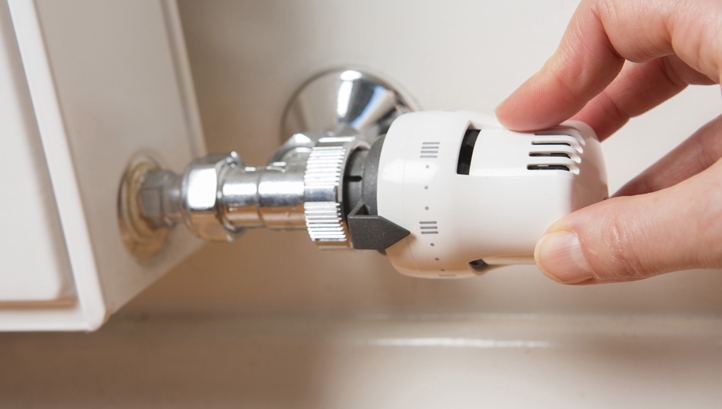 Sitting in my flat with a nice cosy lounge then walking into the bedroom to find it bloody freezing, one can't help think that there is something fundamentally inefficient about central heating systems.
Now we do have thermostatic radiator valves (TRV) on the radiators in both bedrooms, a timer control for the heating and hot water and a main thermostat in the lounge so you'd think all was rosy.
The main thermostat controls the heating based on the temperature in the lounge which sounds great but, as my digital thermometer confirms, the air temperature in this room rarely (if ever) drops below 18oC. The same digital thermometer also tells me that the bedrooms can be as cold as 15oC. So in order to get the radiators on in the bedrooms I have to have a sauna in the lounge by adjusting the thermostat to 23oC. Call me a cynic but that doesn't sound overly efficient.
I can't help think that having the main thermostat in the hall, set at 18, with TRVs on the rads in the bedroom and living space (which is actually a large open plan kitchen/diner/lounge) would be a better way to control the room temperatures but you are still relying on a central thermostat to activate the boiler.
Now I have lived in properties with various heating systems from the frighteningly inefficient 2 bar electric fire and panel heater through Economy7 storage heaters to coal fired central heating through to my current gas fired condensing boiler set up.
Looking at it from a control point of view I actually think the storage heaters were marginally better. Each had adjustable "charge" and adjustable "heating" so you could have the lounge warmer than the bedroom, for example. I don't actually recall any time when I felt cold in that flat, which given it was a ground floor one in Aberdeen is saying something. By a fluke my Eco7 hours were out of sync and ran from 2am to 9am (washing machine on early then!) which may have helped keep the flat warmer in the evening than it would have normally.
I've also visited homes with individual room controlled underfloor heating where each space had a seperate thermostat. Therefore giving more control of the room temperature. The lounge could be warmer than the bedroom etc etc. Not only that the heat source is spread throughout the room rather than hanging on a wall (normally under a window) so the heat rises uniformly and keeps your feet nice and cosy. Let's face it if your feet are warm the rest of you feels warm.
The Romans were on to something with their underfloor heating 2000 years ago.
Perhaps what we need instead of central control is a system that allows each room to be both thermostatically and timer controlled. Giving us much great control of the heating within our homes. Maybe "smart" storage heaters that can charge up when there is a surplus of power available regardless of time of day with both timer and thermostatic control.
It would be interesting to hear how others feel about this and any other ideas might be floating around.
Keiron