Collaboration can transform how businesses look at sustainability
18/03/2020
Businesses are increasingly aware of the role they need to play in sustainability, but often find it daunting. This article looks at key learnings for how businesses can effectively collaborate together to be more sustainable.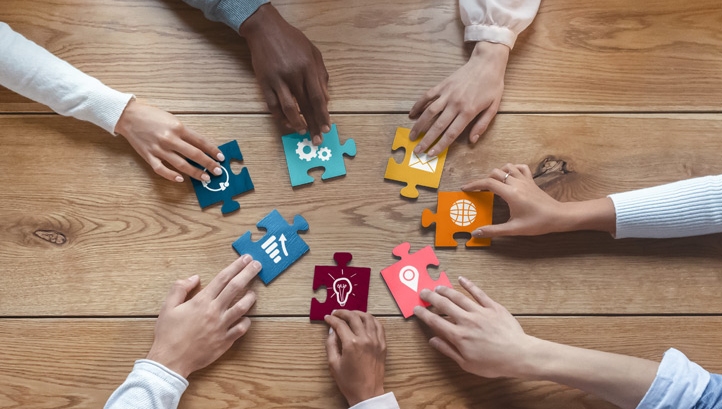 Businesses are increasingly aware of the important roles they have to play in creating a more environmentally sustainable future. But knowing where to start can be daunting.
More and more organisations are publishing new environmental commitments and manifestos, brimming with ideas and plans, but we believe that greater attention should also be given to how businesses work together to tackle these issues.
As a voluntary business partnership, our members have worked together in recent years with a core focus on sustainability. This collaboration has proved powerful. It has enabled us to deliver impactful initiatives whose success goes far beyond the sum of our parts.
So, what have we learnt from our collaboration and what should other businesses consider?
Flexibility
A key learning for us has been the importance of being flexible.
Our member businesses employ over 11,000 people in the area, so we have the scale to make a real difference. Our scale, however, is also matched by a significant breadth in our businesses; our diverse membership includes fashion retailers such as Ted Baker, transport providers such as HS1 Ltd and Eurostar, and global tech companies such as Google.
We extract huge benefits from the collective expertise and experience of our members, but their breadth does also present challenges to finding the shared scope for successful collaboration. As an example, we are currently in the early stages of shaping and rolling out a delivery consolidation scheme – designed to reduce the carbon footprint of member organisations by sharing deliveries of certain goods. This sort of initiative can have a real impact, but we can't expect all our members to abruptly change their supply chains, and realistically different businesses will often need to do things differently.
Nonetheless, we know that the potential benefits are well worth the hurdles. The key here is to avoid setting too rigid a programme, that can dissuade organisations from participating.
Research and testing
Successful collaboration requires a detailed understanding of where we have overlapping challenges and potential solutions. It's important not to rush into launching sustainability initiatives that don't consider the impact on different businesses; without the buy-in, it's all too easy for them to fall by the wayside.
The key is understanding the challenges and undertaking a detailed assessment of where we can effectively work together, with a pragmatic hat on about what is going to be possible. Returning to the example of our delivery consolidation initiative, to maximise its chance of success, we may begin by piloting this initiative with a small number of members, allowing others to opt-in at a time that suits them.
Be Creative
Businesses should be creative in how they work together. Collaboration provides a route to creative solutions that wouldn't otherwise be possible. It is hard to think big on sustainability issues as individual organisations, but collaboration and partnerships can empower organisations to have a far greater agency for action.
We learnt this when introducing the Wellbeing Walk, a clean air walking route between London Euston and St Pancras International stations, that avoids the heavily polluted Euston road. As organisations, we harnessed the knowledge of property and infrastructure manager members such as Argent and Lendlease, to ensure its successful design and delivery. But we have subsequently also worked with members such as Google and LNER to try and ensure that the walk is as visible to as many potential users as possible on all virtual maps too.
Partnership working can also bring internal benefits to those seeking to drive change, helping passionate employees to unlock creative solutions within their own organisation. It provides the additional leverage sometimes required to convince colleagues to invest the time and can reduce (through sharing) the associated resource burden.
Building sustainable infrastructure for collaboration
One-off projects often face the challenge of losing momentum, particularly when driven by individual energetic employees who then inevitably at some point move on.
No organisation is immune to this challenge, and a key learning for us here is the importance of building a robust infrastructure to support initiatives – if and when member organisations or employees leave, our forums and networks ensure that we have the institutional learning in place to successfully continue our initiatives.
Share your learnings
Share your success!
There are so many fantastic sustainability initiatives being created and implemented every single day, and many of them can be replicated by other organisations. So, it is important to be proud of the work you do, and to share it far and wide.
As an example, when we launched the Wellbeing Walk in 2015, it was the first clean air walking route in the Capital. Since then we have shared our insights with a range of other areas and organisations, helping their proliferation around London and beyond.
So, my plea is for businesses to look at what other local organisations they can work with to help contribute to enhancing sustainability. As businesses, we know we want to get involved more but are often unsure how – collaborating with partner organisations can provide the germination for far-reaching initiatives that you would never have considered on your own.
Wendy Spinks is the Chair of Urban Partners and Commercial Director of HS1.
Wendy Spinks, Chair of Urban Partners