Fossil fuel subsidies: Time for austerity
31/07/2012
There is much talk of austerity at the moment. Governments around the world are looking for ways to tighten their belts. It is therefore surprising that they are not cutting the large subsidies they provide for fossil fuels.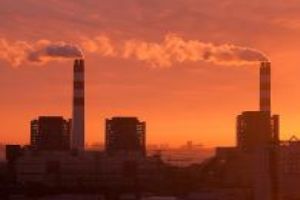 Research by the International Energy Agency (IEA) suggests that half a trillion dollars of taxpayers' money is typically given to the fossil fuel industry each year. And this is a conservative estimate. Some estimates put the subsidies at 1 trillion dollars.
1 trillion dollars is roughly 20 times the subsidy rate of renewables. It is 1.4% of global GDP. Estimates indicate that keeping carbon emissions within safe levels would cost less than this, at 1% of global GDP. It is sometimes argued that global warming is too expensive to fix, but I would disagree.
What do world leaders make of all this? At the G20 meeting in 2009, world leaders pledged to phase out fossil fuel subsidies. Barack Obama made a compelling case:
"Instead of taxpayer giveaways to an industry that's never been more profitable, we should be using that money to double-down on investments in clean energy technologies that have never been more promising."
So, how much progress has been made? A recent report by Oil Change International concluded that "tangible progress towards reform has thus far been quite limited".
According to the IEA's research, removing fossil fuel subsidies would reduce global carbon emissions by 6%, or 2 billion tonnes a year. This is equivalent to the combined emissions of the UK, Germany, France and Italy. Fossil fuel subsidies are sometimes justified in terms of helping the poor, but the IEA's research shows that, on average, the wealthiest 20% receive six times more in subsidies than the poorest 20%.
Global warming is a cheap problem to fix, and the funds are already available. They just happen to be spent on fossil fuels. Leaders worldwide have pledged to change this, and campaigners are asking them to act. Find out more.
Dr Andrew Bodey is an Analyst at Best Foot Forward.
Best Foot Forward