From 'less bad' to 'more good': How purpose and sustainability come together
07/07/2017
My friends and family don't really know what I do as a sustainability consultant. Those who don't work in the private sector think it's about 'environmental stuff' and even those who do generally think it's about 'environmental stuff and donations'.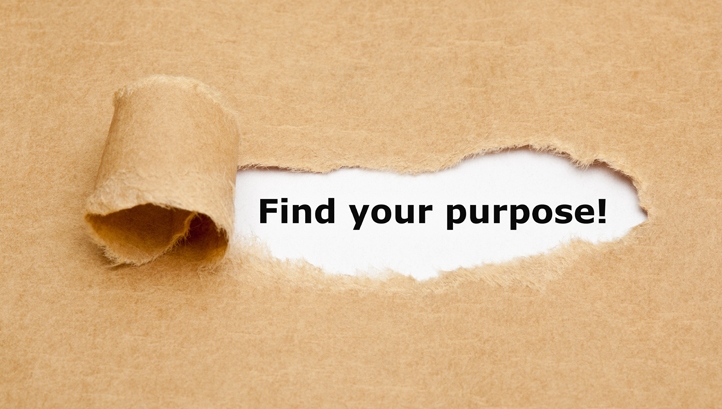 I can't really blame them. There are over 300 'official' definitions of sustainability, ranging from the virtuous to the downright existential. Regardless of your point of view, most people would agree that sustainability is, in part, about doing 'less bad'. Less waste, fewer emissions, less water. This is not only good business practice but fundamental to securing a better future.
So, what's the problem? The challenge lies in the fact that this approach is incremental. Organisations that are regarded as true sustainability leaders such as Interface and Patagonia figured this out a while ago. Their approach was to apply sustainablity to every aspect of the company. They offered more sustainable products, collaborated to solve global issues and formulated and voiced their point of view on some of society's greatest challenges.
They put sustainability at the heart of their business models and not only did 'less bad' in the process, but made a dedicated effort to balance it with 'more good'. This resulted in lower environmental impacts, increased trust and ultimately, reaped stronger financial returns.
They understood that their organisation exists for reasons beyond making money, otherwise known as purpose.
We define a purposeful brand as one which uses its unique positioning and capabilities to address a societal, individual, or environmental need.
A challenge I've been thinking about lately is the relationship between purpose and sustainability. I helped facilitate Radley Yeldar's roundtables on this topic recently in Copenhagen and London with companies like SAP, Unilever and Novo Nordisk. Here's what we found:
1) Purpose needs sustainability. Sustainability has been through a lot of change over the years. Approaches such as Corporate Social Responsibility, Shared Value and the Circular Economy have all evolved and frameworks such as the Global Goals, GRI and ISO are abundant. The tools and resources are there to make sure purpose is backed up with the rigour that ensures sustainability is done well (and therefore credible).
2) Sustainability needs purpose. Despite the growth in organisations tackling sustainability, it still suffers from poor perceptions around 'green' and we don't make it easy for ourselves with all the jargon. Purpose provides an opportunity to focus on the long term through an engaging and emotional lens. Check out Radley Yeldar's Fit for Purpose Index 2016 to see how this can be done.
3) If we get this right, the organisations that are doing the right thing, in the right way, will also be the most profitable.
There are still many unanswered questions about exactly how the two come together in order to work harmoniously, but I believe that purpose is an incredibly powerful addition to the sustainability landscape. It's up to us to make sure we are bringing the best of each together, to inspire real change.
Have you been thinking about this lately too? I'd love to hear from you.
Ashleigh Gay, sustainability consultant
---
edie's 30-minute masterclass on achieving business buy-in for sustainability
For anyone looking to refine their skills in this area, tune into edie's free, 30-minute masterclass on edie. In the masterclass, we discuss how to use co-creation to develop new sustainability ideas and strategies; how to run workshops that deliver the best ideas; and three winning strategies for getting buy-in for your ideas.
Click this link to to watch the masterclass for free.
---
Radley Yeldar