Global deposit return schemes
03/10/2017
Deposit return schemes add a small deposit on to the cost of drinks which is refunded to the consumer when the container is returned. Hence, the incentive for consumers to recycle their drinks containers is much greater. Containers, such as glass, can be refilled and other such as cans can be recycled, eliminating wastage of the containers.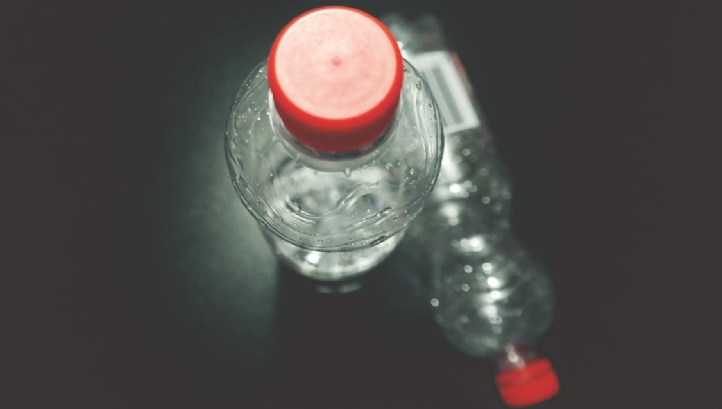 However, such schemes require the cooperation of manufacturers, fillers, packers and retailers for the cost of recovery and refunds. There are many deposit schemes globally, with varying legislation, the majority of which includes a small refund for the return of PET, glass and aluminium containers. Currently, around 20 countries have implemented some form of deposit scheme including: Australia, Belgium, Canada, Croatia, Czech Republic, Denmark, Estonia, Fiji, Finland, Germany, Hungary, Iceland, Israel, Lithuania, Netherlands, New Zealand, Norway, Sweden, Switzerland, and some states in the US.
UK
Currently, the UK does not have a deposit return scheme, missing the opportunity to recycle 16 million plastic bottles every day. A deposit return scheme could run alongside kerbside recycling as any bottles that end up in kerbside recycling would allow the council to claim the refund. Schemes have the ability to sort bottles into types of plastic and keep them in good condition so the material recovered is more valuable and can be refilled or made into new bottles. Zero Waste Scotland carried out a study of the potential benefits of implementing a scheme and estimated that local authorities could save between £3 and 6 million on litter clearance alone. Coca-Cola has said they back the idea, following recent criticism and pressure to reduce their plastic waste. Ewan MacDonald-Russell, the Scottish Retail Consortium's head of policy and affairs, said "We know this scheme will be hugely expensive for retailers, costing tens of millions to install reverse vending machines, cannibalising profitable floor space for unprofitable waste machines, disrupting operations and hugely inconveniencing customers". However, Nicola Sturgeon, First Minister for Scotland, confirmed on 5th September that Scotland will design and introduce a deposit return scheme for containers in order to tackle litter. The scheme will add a small deposit to plastic and glass bottles which will be refunded when returned to the shop.
Last year, Caroline Lucas, Green party MP, proposed an Early day motion promoting how a Deposit Return Scheme (DRS) will help bottles and cans to stay within the recycling economy instead of littering the environment. She went on to state the success of Deposit Return Schemes in other European countries as well as the success of the single use carrier bag charge in reducing their use by 6 billion bags in the first six months. Lucas called on the government to introduce a mandatory scheme in the UK by including it in the National Litter Strategy; the motion was supported by 28 signatures.
On the 2nd of October 2017, the government issued a call for evidence on how reward and return schemes for drinks containers could work in England. In 2016, 57% of plastic bottles were collected for recycling in the UK, in comparison with 90% in Denmark where a deposit return scheme is already in place. The Environment Secretary, Michael Gove has asked people to share their views on the advantages and disadvantages of different types of schemes for plastic, metal and glass drinks containers. The evidence will be examined by the governments working group which includes brand and retail giants such as Coca Cola and Tesco.
Industry
Coca-Cola reversed their opposition to deposit schemes following a Greenpeace investigation into their lobbying against bottle deposit schemes. At the RWM Exhibition 2017 – Nick Brown, Head of Sustainability at Coca-Cola partners, stated they are keen to increase the amount of recycled plastic they use in manufacturing bottles and could see DRS as a way to do this. However, Helen McFarlane – Environmental Consultant at McDonald's, made clear that any such scheme would mean increased costs to their customers and did not see a DRS as a positive for their business. It is clear that recycling on the go is an issue which needs to be targeted as most people will not utilise kerbside recycling for a bottle they have bought whilst out and about. However, whether or not a DRS would help is uncertain; Wales has one of the highest rates globally without a DRS in place. Coca-Cola and McDonald's agreed that any scheme would require legislation to prevent competitive advantages and the possibility of a scheme becoming a profit stream.
New NSW deposit scheme
A new deposit return scheme will enter into force in New South Wales, Australia on 1st December 2017. Return and Earn will be implemented in an effort to reduce litter in NSW by 40% by 2020. There will be more than 500 collection points introduced including 800 reverse vending machines, which use an automated process, into local shops, depot sites and existing recycling centres. Furthermore, an interactive map of the collection points will be available to the public at the end of 2017. In the scheme, most 150ml to 3L beverage containers will be eligible for a 10-cent refund at the approved collection points. Beverage suppliers such as manufacturers, importers, wholesalers or retailers, who import containers into NSW will be responsible for funding the refund as well as the associated costs. The scheme will have a two-part structure with a Scheme Coordinator – Exchange for Change - who is responsible for financial management and ensuring the scheme meets state-wide access and recovery targets. The second part is the Network Operator – TOMRA-Cleanaway – who is in charge of the state-wide collection points through building and operating the points themselves or contracting other organisations to do this on their behalf.
Current schemes
Germany
Germany successfully used refillable containers until the 1990s at which time the refillable quota fell below 72%. This triggered the introduction of a mandatory one-way deposit scheme, implemented in 2003. The deposit value which is returned to the customer is 25 eurocents. Although the scheme does not include containers of milk products, fruit and vegetable juices or dietetic products directly designed for babies. The deposit has proved successful with consumers with 98.5% of refillable bottles being returned which is the highest for any scheme globally. Furthermore, the quality of the returned containers is high enough to guarantee that it will become a new bottle. While the Packaging Ordinance also requires distributors and manufacturers to accept and recycle or reuse returned packaging for other products, there is no deposit charged on these other materials. Rather, the manufacturers fund the system by paying fees to dual systems. Refillable containers, which make up a significant portion of the beverage market in Germany, are exempt from the Packaging Ordinance, but carry voluntary deposits of 8 eurocents for beer bottles and 15 eurocents for noncarbonated beverage bottles.
Sweden
The deposit schemes in Sweden were introduced in 1984 for cans and 1994 for PET plastic bottles. From 2006, the legislation in Sweden states that all parties professionally serving or importing drinks ready for consumption in plastic bottles or metal cans must ensure that the product is included in an approved return system. Returpack are responsible for the collection, administration and deposits for 2,700 shops around Sweden. The Swedish government along with owners of Returnpack, who are representatives of the trading and brewery sectors, aim to increase the recycling of metal cans and PET bottles in Sweden. Current recovery rates have reached 84.9% for cans and PET plastic. There is also a return system for two types of glass bottles with recovery rates of 99% and 90%. Returpack customers are compensated for both the deposit and the handling fee for the return containers sent in. Returpack charges administration fees to its members for plastic bottles and sorting fees for certain containers. The deposit is fully refundable, but the fees are paid one-way by the beverage companies to Returpack.
US
There are 10 states in the US with container deposit legislation. Efforts to pass federal legislation for container deposits are often lobbied against by the beverage container industry – bottlers of water, soda, beer, and the owners of shops – who spend a lot of money to prevent the introduction of new container deposit legislation. Michigan has one of the highest deposits at $0.10, along with the highest recycling rates in the states between 1990 and 2008 at 97%. Oregon have increased the deposit in their Beverage Container Act from $0.05 to $0.10 in April this year following a drop-in recycling rates of below 80% in 2014 and 2015. The bill will be expanded further in January 2018 to include all beverage containers except distilled liquor, wine, dairy or plant-based milk and infant formula. In California, there has been a Bottle Bill going for 30 years. The legislation set a goal of 80% beverage container recycling however, recycling rates this year have fallen below the target. Following decreases in rates, 560 recycling centres in the state have closed in the last two years. Although, the Californians Against Waste (CAW) organisation released a report claiming rates can be easily increased with s simple fix in the Legislature. Other states with container deposit schemes include California, Connecticut, Hawaii, Iowa, Main, Massachusetts, New York and Vermont.
Hawaii
The Deposit Beverage Container Law was implemented in Hawaii in 2005. It covers all non-alcoholic drinks except for milk, dairy products and certain alcoholic drinks. The deposit amount is 5 cents, which includes a handling fee of 2-4 cent which is paid to Certified Redemption Centres, privately owned State permitted solid waste facilities. 1 cent is added on to beverages as a non-refundable "container fee" which is paid to the Deposit Beverage Container fund to help pay redemption centre handling fees and cover costs of the program.
Who funds the schemes
The new scheme in NSW, Australia requires beverage suppliers such as manufacturers, importers, wholesalers or retailers, who import containers into NSW to fund the refund as well as the associated costs. In Hawaii, an extra cent is added to the cost of the beverage which contributes to the cost of the program, hence the consumer effectively funds the scheme. In Sweden, companies who join Returpack pays fees to funding sorting, collection, etc. In Germany, manufacturers fund the system by paying fees to product stewardship organizations. It is currently unclear who will fund the deposit scheme which has been proposed in Scotland and worries over the cost of a UK-wide scheme play a large part in not having anything implemented yet.
The Environment Audit Committee has just re-launched an inquiry into disposable coffee cups and plastic bottles. Closely followed by the announcement yesterday that Michael Gove, Secretary of State is seeking views on deposit, reward and return systems. We will be keeping a close eye on the development of deposit schemes in both Scotland and England.
Ellen Thornton