Have you heard the news about water retail competition?
06/02/2017
With the opening of water retail competition just around the corner, awareness of the new market is beginning to increase among larger businesses. But many smaller firms are still in the dark about what the upcoming changes could mean for them.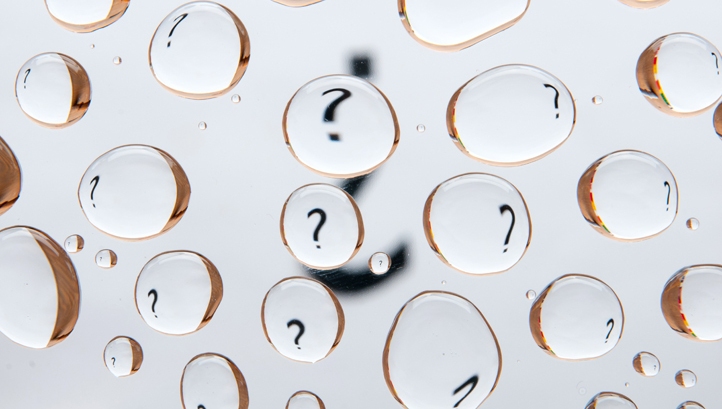 For those who aren't aware, competition for water retail services is due to commence in England on 1 April 2017. In practice, this means that around 1.2 million businesses, charities and public-sector organisations across the country – no matter their size or level of water consumption – will be able to choose their provider of water and wastewater retail services, as they are for their energy supply.
The extent of the customer benefits will largely depend on their proactivity is switching retailer, or negotiating a better deal with their existing one. But that's not the only option available.
Supply options
In the past few weeks, two large business customers have become the first to apply for water and sewerage licences limited to self-supply. Brewer and pub retailer Greene King applied to Ofwat in England; and Earls Gate Water, a subsidiary of chemical firm CalaChem, applied to the Water Industry Commission for Scotland.
Being granted a self-supply licence by the companies' respective regulators would allow them to interact directly with their wholesaler, instead of paying a retailer to do this for them.
The benefits of self-supply, particularly among large heavy-water-use customers, could be significant. East Gate Water partnered with Scottish retailer Everflow, whose customer services director Josh Gill believes self-supply is the "best way forward" for all large users of water in Scotland and England.
Gill argues that retailers often try to mask the processes with complexity but it is actually "a great way" for customers to save money. "We believe that large corporations who have the resources, can really benefit from having a direct relationship with the wholesaler," he says.
In the dark
While these large businesses are exercising their choice, at the other end of the scale, awareness of water retail competition amongst small and medium-sized businesses (SMEs) remains startlingly low.
A survey by water regulator Ofwat, released last month, found that, with only two months left until competition is introduced, only about a third of eligible businesses are even aware that these changes are happening, which is bad – not just for water companies, but for customers as well.
Lord Rupert Redesdale, the chief executive of start-up retailer The Water Retail Company, goes as far as to suggest that nobody is going to know about the market on the day it opens. "The first they're going to know is when they get a new bill coming in. I think this is going to be a massive problem for the incumbents…" And Jacob Tompkins, The Water Retail Company's co-founder, insists there is a "major problem" with awareness around water.
To help combat this distinct lack of awareness, the incumbent wholesalers are jointly funding a campaign, aimed primarily at heavier-water-user SMEs such as hair salons and cafes.
This will not be a Gaz-and-Leccy-style campaign, the likes of which has been seen to advertise smart meters in the energy sector. The idea is merely to raise awareness about both market opening and the 'Open Water' brand using primarily online digital channels to "kick-start awareness".
Neil Dhot, head of corporate affairs for representative group Water UK, says the measure of success of the new market will not be the volume of switching, but the extent to which customers – SMEs included – feel able to engage with the market.
Lois is the news editor of edie's sister title, Utility Week
---
Water Retail Zone at edie Live 2017
Water retail competition will be a key theme of edie Live 2017 in May. The joint edie Live/Utility Week Live Water Retail Zone will connect Utility Week's audience of brokers and edie's audience of commercial and industrial water customers with the newest water retailers.
Find out more about edie Live and Utility Week Live, and get your free two-day pass here.
Lois Vallely, Utility Week & Water.Retail