How can businesses help women reach their full potential?
10/03/2021
International Women's Day is themed Choose to Challenge, because with challenge comes change. If we don't challenge our systems, biases, and barriers, we won't make progress on gender equality.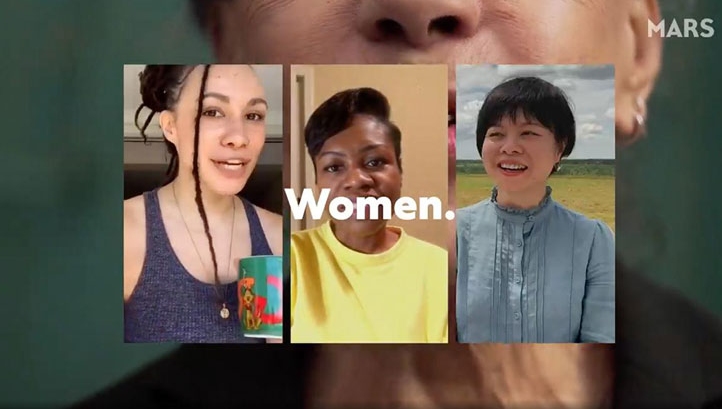 Prior to the Covid-19 crisis, we saw promising strides toward better gender representation in corporations globally. The proportion of women in senior management roles grew to 29% in 2019, the highest number ever recorded. Research also consistently demonstrated the value of creating opportunities for women, with Deloitte, for example, indicating companies with an inclusive culture were six times more likely to be innovative and twice as likely to hit financial targets.
Mars has taken bold steps within our own operations and throughout our value chain, to empower women and create a more even playing field. We recently launched our Full Potential platform – designed to drive gender equity in our workplaces, in the marketplace and throughout our value chain. Within our workplaces, Mars has shared its target of reaching 100% gender-balanced leadership teams, advancing flexible working options, and maintaining equal pay. In the marketplace, we are focused on eliminating gender bias and constraining stereotypes in our advertising.
We are also bolstering women's economic empowerment and access to opportunities in communities where we source raw materials with partners such as CARE. Over the next five years, Mars and CARE are working together to empower 50,000 people in cocoa sourcing communities, as well as on Covid-19 response focused on women across five countries in cocoa, mint, and fish supply chains.
This week, we've announced that Mars, along with our partners AAK and the Livelihoods Fund for Family Farming, has committed more than $3.5m of funding for The Women in Shea Initiative (WISH) program in Northern Ghana. Over the next ten years, we will work with US Agency for International Development through the WISH Initiative to build a sustainable shea supply chain and improve the livelihoods of 13,000 women farmers.
Despite the progress that's been made, at times, I still feel the business world is struggling to maintain pace and focus on the cultural changes that are needed for women to thrive. When I started my career, women – myself included – were frequently judged for their demeanor, assertiveness or even empathy, instead of recognized for their unique perspectives and contributions. Seeking diversity of opinion and a collaborative approach to problem-solving was often viewed as a weakness, rather than a strength, especially for women. While I was lucky to benefit from strong sponsors, both male and female, friends and peers struggled to reach their full potential without champions who valued and invested in their success.
It's undeniable that the pandemic has set our quest for gender equity back significantly. Millions of women have been forced to leave their positions or reduce work hours to assume unpaid domestic responsibilities amidst the transition to remote learning and due to a lack of consistent childcare. And women often hold less secure jobs in the informal economy, with an elevated risk of being pushed into poverty. According to the UN, the pandemic stands to reverse progress toward gender equality by 25 years.
I believe one of our greatest challenges is the unequal power dynamic between men and women. The only way we will achieve lasting and meaningful change is if men also choose to challenge the status quo. That starts with listening to every woman's voice and elevating their perspectives and recommendations.
At Mars, we launched our #HereToBeHeard campaign to do just that. Through a global call to action, we're encouraging women from within our company, our supply chains and around the world to answer the question: "What needs to change so more women can reach their full potential?" This powerful combination of voices and candid thoughts will help us better understand not only the biases and barriers that women face, but also how they endeavour to embrace their power and create their own version of success.
We know this isn't only about listening. It is meant to be a catalyst for bold action within Mars and across the business community. With partners at Oxford University Saïd Business School, we will gather insights from the recordings to inspire and inform concrete actions from global businesses and society at large to advance gender equality.
This International Women's Day, we all have a responsibility to #ChooseToChallenge. This is a critical moment for global business to scale gender equality efforts, make actionable and measurable commitments, and put in place representative leadership to achieve it. We're calling for businesses, governments and civil society organizations to chart a path forward, which begins with hearing the voices, hopes and needs of everyday women around the world.
We hope to hear from women across every intersection - race, age, sexuality, religion and ability – to help shape a more inclusive business environment and create a world where all women can thrive.
Together, we can help close the opportunity gap and build a more equitable future for all women.
By Lisa Manley, vice president of sustainability, Mars
Mars