How sustainable travel can make employees happier in economic uncertainty
28/06/2017
The past year has been tough for business and employees with unprecedented political and economic turmoil. This uncertainty, with its constant cycles of 'bad news', is taking its toll on employees.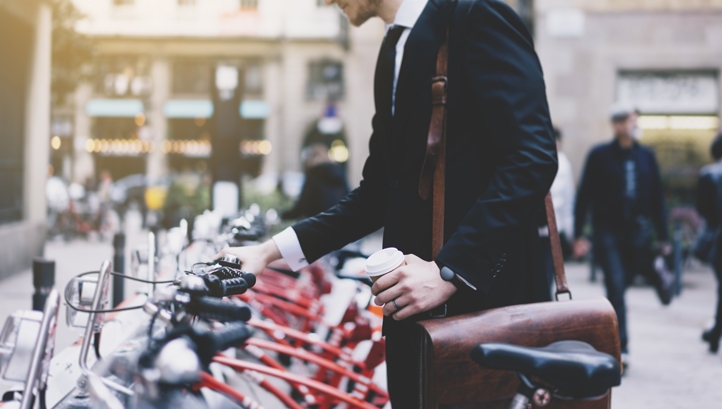 We recently commissioned a study finding that only one in four employees feel optimistic about the future, with a negative workplace atmosphere being highlighted as a key source of anxiety in the current climate. Over half also said that hearing about current affairs has had a negative impact on their work over the past year.
This is a worry for businesses, because higher levels of employee anxiety means that companies are at greater risk of burnout and higher staff turnover. Most importantly though, it causes strain on people's personal lives, leading to increased risk of long term health problems if left unaddressed. Building the mental resilience of employees should and must be a key priority. But at a time of tightening budgets, what can employers do cheaply that has a lasting impact?
Longer term benefits will have lasting impact
Rather than relying on more 'conventional' perks like team drinks or early finishes, employers would make a greater impact on staff morale by doing more to help people adopt healthy and sustainable behaviours, like walking or cycling to work, or by introducing more chances for physical activity during the working day.
Making your commute more active isn't just good for physical fitness, it actually leads to greater mental resilience in times of uncertainty too. Our research shows that cyclists are more likely to feel optimistic about the future and a fifth of employees said that they felt better able to overcome everyday challenges on days when they'd walked or cycled to work.
The reasons for this are complex but we know that having more time to exercise and 'switch off' mentally has a sustained impact on employee performance and helps them to stay well in body and mind.
Sustainable commuting vital for responsible business
Encouraging staff to take up more active commuting has important and fundamental benefits for our communities too. With traffic and pollution choking a growing problem, we all need to do our part to improve the air we breathe. A bicycle produces 21g of carbon emissions per km, while a car produces over 10 times that amount at 271g. Cycling 10km each way to work has also been estimated to have the potential of saving around 1,500kg of greenhouse gas emissions each year and, for every car driver that converts to cycling to work, the UK's CO2 emissions would reduce by 8,437,500g.
By getting commuters to use bikes as a regular part of their commute, businesses can help build the resilience of their employees at the same time as improving their environmental and sustainability credentials. This is one of the key reasons why cycle-to-work salary sacrifice schemes are protected by government policy, and it now also contributes towards B Corp environmental criteria too. With a new government, we'd like to see better efforts to promote sustainable modes of transport to work, which we know provide huge benefits not only for the environment, but for our health, too.
Adrian Warren