How to avoid becoming an example of purpose-wash
30/10/2017
Purpose, by its nature, is ambitious - when done effectively, it represents a shift in emphasis for the business. A new 'business as usual'. When done ineffectively, it's nothing more than a snappy strapline.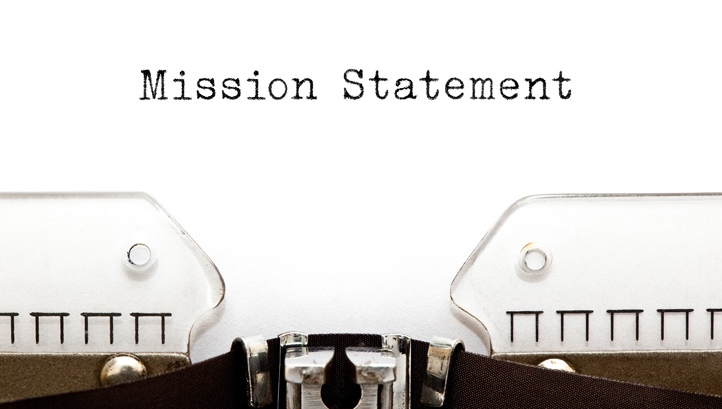 More brands than ever are adopting purpose. When RY conducted the 2016 Fit for Purpose Index, over 85% of brands in the sample were identified as having a clear sense of purpose. This is up from less than 75% in the 2015 index. This change demonstrates the value that brands are seeing from purpose, with more and more leveraging it to add depth and meaning to their brand and business.
As brands rush to embrace purpose, they run the risk of following a 'me-too' strategy – embracing it because it's the topic du jour rather than as a strategic response to a business need. This shows a misunderstanding of the level of commitment required to be truly purposeful.
Simply having a purpose statement is not enough to become purposeful. The statement itself is just the start – a promise to your audiences. The brand then has to ensure that the 'purpose promise' is delivered to employees, customers and shareholders through its communications, performance and behaviour. If this doesn't happen, it loses credibility and impact.
In the long-term, this can do far more harm than good. Recent history tells us that consumers are savvier than ever. We can smell fake a mile off. You only need to look at the many accusations of greenwashing over the past 10 years to know that, if you make bold and ambitious claims but don't deliver on them, people will know and call you out on it.
RY recently published Fit for Purpose: A Reality Check, which dispelled the myth that purpose is the new greenwash. It's not. There are many brands that clearly demonstrate that they're delivering on their purpose. But there are also some that don't.
So, how can you ensure that yours is meaningful? According to our experts, there are many ways.
Measure your progress
Measuring your impact is fundamental to demonstrating purpose in action. This is easier said than done, and differs from brand to brand and purpose to purpose. It's worth keeping in mind that if you can't measure the impact of your purpose, is it really more than just a snappy strapline? Are you making a promise you can't keep?
"It's about living and breathing it. Lots of companies rush to have a purpose but is that purpose credible? Can you actually deliver on it? Can you demonstrate that what you're doing is linked back to it?"
Peter Edwards, External Communications Director, RB
Embed it into the culture of the business
To ensure that they didn't run the risk of over-promising and under-delivering on their purpose, the business leaders we interviewed have focused on embedding it into the culture of their organisation. This means that it is front of mind for people across the business. This not only helps the whole organisation to behave in line and with the purpose but also means that everyone is working together to achieve the purpose.
"One of the challenges around purpose is that our people need to understand that it's more than just a phrase. They need to experience it, they need to understand how they make an impact in their role, and we want them to feel like they're part of Deloitte's purpose. We also need to ensure that our leaders believe it, live it and promote it. This all starts with recruiting and onboarding."
Michele Parmelee, Global Managing Principal, Talent, Brand and Communications, Deloitte
Use purpose to bring sustainability into the core of the business
Purpose and sustainability are not the same. But they can complement each other. For some brands, purpose provides the 'why' and sustainability provides the 'how'. There's a dual benefit of this. Purpose brings sustainability closer to the heart of the organisation where it can have the most impact, while sustainability gives the purpose credibility and demonstrates a deeper level of commitment to improving the world around the business.
"There were a wide range of initiatives around the company that were great but not unified around a central theme. Purpose has helped us unite the great work that's done across the organisation. Now, when we carry out those initiatives, they're aligned to our purpose of improving people's lives through economic development, social progress, or environmental impact."
Julie Barrier, VP, Purpose-Driven Marketing, SAP
Be consistent
Consistency is key to building credibility in your purpose. It's why Johnson and Johnson's Credo is held in such high regard. It demonstrates a commitment to put the needs and well-being of the people the business serves first. When purpose has been so integral to a business for such a long period of time, it would be impossible to doubt it. Conversely, if a brand changed its purpose regularly, improving lives one day and making the world carbon-neutral the next, they're going to have to work hard to demonstrate that what they're doing is anything more than purpose-wash.
"A good purpose must always remain. Consistency is really important. It would be a mistake to change a purpose for convenience, and I would advise new CEOs not to touch the purpose of their organisations. Strategies can change, but purpose should remain."
Nanne Bos, Head of Global Brand Management, ING
Ultimately, it comes down to the question: If you changed your purpose tomorrow, would people notice? For our interviewees, the answer would be an instant yes. What about your business?
Matt Gibbs is an analyst at Radley Yeldar
Radley Yeldar