How you can protect the environment and your pocketbook by using biofuels
21/05/2015
Installing a biodiesel system can be an excellent choice for anyone who is seeking to cut his or her dependence upon expensive and environmentally destructive fossil fuels.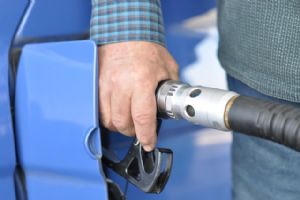 Affordable heating systems based upon renewable energy sources are becoming increasingly popular, both for the economic benefits they can bring a household and for the fact that fuel produced from renewable sources represents an environmentally friendly alternative to fossil fuels. In fact, these systems can reduce installation, maintenance and fueling costs to the point where the savings will quickly pay for the initial cost of installation.
Biofuel Systems and the Economy
Biofuel is produced from a variety of sources, ranging from waste grease to purpose grown plants. However, in all of these cases, is not dependent on traditional fossil fuel extraction technologies. This divorces the fuel from the common price swings seen in the traditional oil markets. Where a household that is dependent on traditional fossil fuels may find its monthly utility costs varying wildly due to international problems or the rise in demand in other nations, the price of remains stable.
This can be especially important in regions that are prone to severe winters, as the cost of fuel oil and natural gas can unexpectedly spike during this period. In some cases, families that are dependent on fossil fuels have found themselves without heat during periods of potentially lethal cold. The stability of the operating costs related to biodiesel and other such fuel types can help protect a family from potentially devastating seasonal fuel price increases.
The Benefit to the Environment
Biodiesel fuel also benefits the environment. In order to be considered a biofuel, a fuel must incorporate at least 80 percent worth of materials that were created from renewable sources such as plants, vegetable oil or other non-fossil fuel based materials. For this reason, the vast majority of the fuel's components do not have a negative impact upon the environment. In addition to dedicated sources of fuel, such as algae or various types of large plants, many groups make use of the waste produced by America's food industry. Thus, in addition to eliminating the need to make use of polluting fossil fuels, some biodiesel fuels can also reduce the amount of waste that would otherwise go to the nation's landfills.
Installing the System
Heating systems can be easily modified to make use of biodiesel or other related fuels. In most cases, one of the primary components will be a storage tank designed to ensure that there will be no leakage of the stored fuel. In addition, the fuel tank should be placed in an area where it can be accessed in order to fill the tank as needed. These tanks must also be insulated and provided with a preheater, especially in regions subject to extreme weather. In addition, the tank will require special filters which must be cleaned as a part of any fuel tank maintenance procedure.
Maintaining the System
Although they are very durable, regular maintenance is a must for any biodiesel system. According to this site, fuel tank maintenance will normally include checking the tank and associated tubing for leaks, cleaning the filters, and determining if the tank has a buildup of sediment that must be removed. In most cases, the storage tank will provide many years of service as long as a regular maintenance schedule is maintained. Most cities and towns will have businesses that provide fuel tank maintenance services for both residential and business customers.
Installing a biodiesel system can be an excellent choice for anyone who is seeking to cut his or her dependence upon expensive and environmentally destructive fossil fuels. Whether it is to provide heat to a small home or a large business establishment, adopting biodiesel systems is both an economically viable and environmentally responsible decision.
Sarah Smith