Is embedding sustainability in higher education truly sustainable?
14/11/2019
Focusing on reducing carbon footprint on your estate and research into future environmental challenges are very much a given now in higher education, argues Professor Jim Longhurst. But pushing the scope of the agenda to account for all students is an entirely different discussion.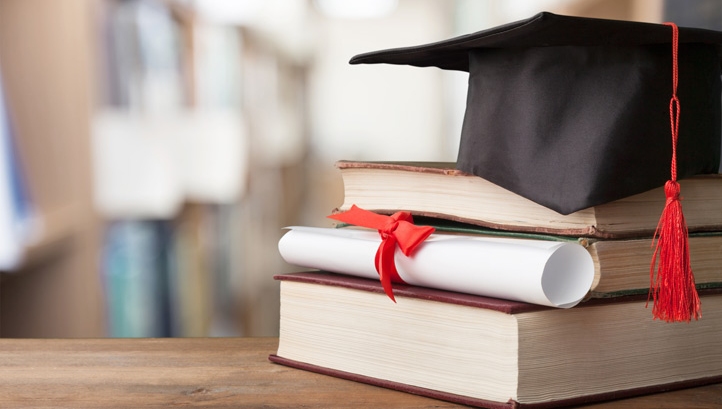 Focusing on reducing carbon footprint on your estate and research into future environmental challenges are very much a given now in higher education. For me, what's more challenging is ensuring that all students have the opportunity to consider sustainability in the context of their discipline of study - particularly in relation to how it will shape their future career path.
Employer networks are increasingly demanding graduate skills which support sustainable development. But what does that mean exactly? How does that translate into the day-to-day delivery of teaching and research in all disciplines, especially those not historically oriented explicitly towards sustainability?
For many years a small but dedicated team at UWE has been working with the concept of Education for Sustainable Development (ESD). In 2013 we committed to ensuring that all of our students graduate with an understanding of the relevance of sustainability to their personal and professional life and resilience to cope with future environmental scenarios we may not even yet have considered.
In 2015, we began a process of mapping every one of our UG and PGT programmes against the UN Sustainable Development Goals (adopted by all UN Nation member states in 2015) in order to reflect not only on the content of each programme but also the design, delivery and engagement with external partners.
We are not prescriptive about how each map looks, only that all 17 SDGs must be considered. So far, programmes have, for example, taken a mission statement approach, or started by using professional body accreditation criteria. Importantly, many have worked with students on the programme to co-create the output.
Midwifery was our first – a discipline which might not immediately present itself as sustainability-focused. In fact, numerous links were quickly identified: how could less water be used in water births? What are the transport implications of a more community-based approach to midwifery? How can waste in hospitals be reduced and what is the role of a health practitioner in this? One student recognised that the fridges on wards with new, sealed medicines was closer - and therefore more convenient - than the fridge with already open medicines, so open medicines were reaching their use by date and being wasted.
The solution was simply switching the fridges around. We are working with our local NHS Trusts to make use of out of date dressings in our teaching simulation suites to save them going to waste. All of these, perhaps unexpected, outcomes resulted from the discussions about how to map the discipline against the SDGs. The success of the Midwifery mapping gave us confidence that there is unlikely to be a discipline that cannot map itself in this way.
Our Creative Industries departments are focusing on materials - where they come from, how much is used and how they are disposed of. Departments who produce liquid waste responsibly manage that waste, even where there are no legal regulations on disposal. We are trying to get students to think about the bigger picture in terms of how they will operate in the world of work – taking a strategic view of the sustainability of the business they are going into and its practices, from supply chain to travel policies. A large proportion of our students go on to be employed in the South West so we are building a legacy for the region too.
We have ambitious targets, amongst them that by next year 80% of students when asked will agree that UWE has provided them with the opportunity to learn about issues of sustainability, as represented in the UN Sustainable Development Goals and that all departments have engaged in mapping of these goals against programme delivery. We are just finalising our goals for 2030 and they will be bold, ambitious and sector leading, including eliminating all but essential single-use plastic by 2025, Carbon Neutral by 2030 and establishing each campus as a Clean Air Zone by 2025.
How do we maintain momentum?
We ensure our commitment is embedded in our boards, committees and processes and that everyone understands how important it is as part of the University's values and that they have an individual responsibility.
As well as creating a dedicated role for Education for Sustainable Development, professional and academic staff and students formally meet quarterly to review progress against ambitions set out in our Sustainability Plan. Every department has a representative who feeds into these meetings, facilitating a flow of information, knowledge, ideas and experience across the institution and between academics. Department representatives were originally 'just' volunteers but now department heads allocate dedicated time in acknowledgement that their work is useful to the departments.
As well as formal reporting structures, our actions range from small interventions such as ten-minute inductions and Campus tours to in-depth lectures, live briefs for student projects, seminars and week-long awareness-raising events.
The Students' Union at UWE has been a key partner in our sustainability journey and has itself achieved the highest ranking in the NUS Green Impact accreditation scheme of any UK students' union for three years running. We are very proud that we are now being asked to share our model with teaching establishments nationally and internationally as an example of best practice.
So is this approach sustainable? I believe it is and we continue to receive awards recognising the bar that we have set for others to follow. The biggest award, however, will be to produce a generation of young people ready and able to realise their full potential; well equipped to make a positive contribution to society and their chosen field of work or further study; and primed to play their part in developing a sustainable global society and knowledge economy.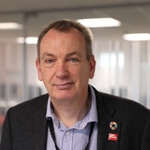 By Professor Jim Longhurst, Professor of Environmental Science and Assistant Vice Chancellor for Environment and Sustainability at UWE, Bristol.
UWE Bristol